Delhi is a beautiful city to visit for the best food. There are so many restaurants and food stalls that offer delicious dishes from all over the world. Visitors will never be bored with the variety of food the city has to offer. Delhi is a city with a lot to offer, both culturally and gastronomically. Here are 6 places where you can enjoy the best of both worlds:
Chandni Chowk
Chandni Chowk is one of the most popular places to visit in Delhi for its delicious food. This market is full of restaurants and street vendors that offer some of the best food in the city. There are many options for different types of food, from chaat to jalebi.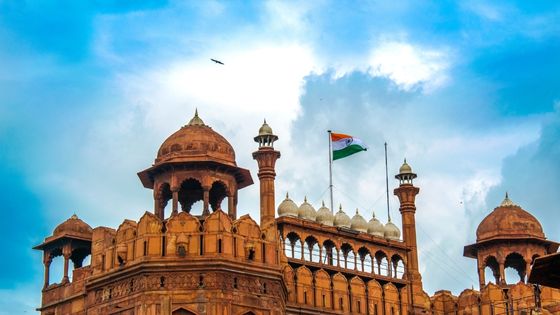 If you're looking for a place to have a meal on a budget, Chandni Chowk is a great option. Most of the restaurants or vendors here offer very reasonable prices for the quality of the food that you'll receive. Plus, it's a great place to explore and see all of the different shops and vendors that are located here. You can visit Chainaram, Old Famous Jalebi Wala, Daulat Ki Chaat and many more.
HauzKhas Village
HauzKhas Village is a popular tourist destination in Delhi because of its delicious food. If you are looking for some of the best food in Delhi, you should definitely visit HauzKhas Village. This village is home to many restaurants that serve some of the most delicious Indian cuisines that you will ever taste. In addition, you will find restaurants that specialize in different types of food, including Bengali, Punjabi, and North Indian cuisine.
HauzKhas Village is also a great place for pubs and drinks. HauzKhas Village is a must-visit destination if you are looking for some of the best food, and some suggestions are Burger Singh, Rajinder Da Dhaba, Theobroma, etc.
Jama Masjid
One of the most famous spots to visit in Delhi is Jama Masjid. This mosque is one of the largest mosques in the world and is considered to be one of the holiest sites in Islam. The mosque has beautiful architecture that is worth seeing.
If you're looking for the best non-veg food in Delhi, you should definitely visit Jama Majid. This place is home to several restaurants that serve up some of the best non-veg food in the city.
One of the restaurants on the opposite lane of Masjid is Matia Mahal. This restaurant is known for its kebabs and other Mughlai-style dishes. You can also find other restaurants at the lake that serve Indian and international cuisine.
MajnuKaTila
One of the best places to eat in Delhi is MajnuKaTila, located in the northern part of the city. This place's eateries offer both indoor and outdoor seating, as well as a wide range of mouth-watering Indian dishes. Options include starters like samosas, main courses such as tandoori chicken and lamb chops, and desserts like Gulab Jamun. MajnuKaTila is always a busy place, so visitors should book a table ahead of time if they wish to dine here.
Red Fort
One of the most famous traveler objections in Delhi is the Red Fort. This fort is located in the centre of the city and is a UNESCO World Heritage Site. The main attraction of the Red Fort is its architecture, which is considered to be some of the finest examples of architecture.
The fort also has an Archaeological Museum, which is home to one of the world's largest collections of sculptures from India and other countries. There are also several restaurants nearby the fort that offers delicious food. One of the best places to eat is Grover Eating Point and WahJiWah.
Khan Market
Another popular place for food in Delhi is Khan Market. This place specializes in chaat (a type of street food) as well as cafes and offers a range of chaat items such as channa masala, Panipuri, and more. Dariba Khan Market also offers variations of non-veg things such as chicken tikka, mutton kabab and traditional non-veg items. The place is very popular, so it is advisable to have a reserved time so that you can explore the area.
Conclusion
Delhi is a city with endless possibilities, and it's easy to spend all day exploring the various neighbourhoods without ever getting hungry. Whether you're in the mood for Indian food or something from China, there are plenty of options to choose from. And if you want to make sure your stomach is happy while you're in town, be sure to check out our list of top places to eat in Delhi that serve up some of the best food around.