Health insurance covers you from the prohibitive costs of injury and illness. At the same time, you receive regular healthcare from the necessary exams. Before you attempt to enroll in a healthcare plan in California, you should understand the following to make the process easier.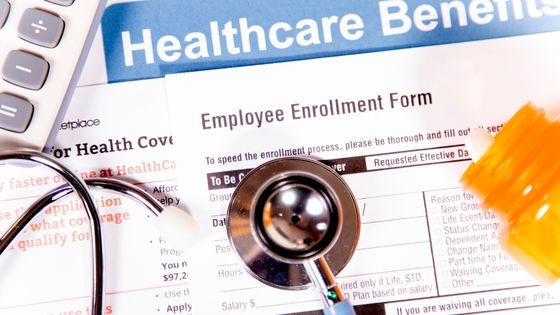 1: Most California Health Insurance Covers a Wide Range of Basics
Most policies in California will cover the most basic health insurance services. Healthcare reform initiated many positives where health insurance providers must offer policyholders a bare minimum of basic healthcare services.
Some of the basic health benefits covered in California Medicare include:
Maternity and newborn care
Hospitalization
Emergency services
Prescription drugs
Laboratory services
Ambulatory services
Preventive and wellness services
2: Don't Assume You Receive Basic Health Benefits
Until after you check this, never assume that you receive coverage on a policy for essential healthcare benefits. Beware of how policies sold before January 1, 2014, do not require this essential coverage. They call this a "grandfathered-in" policy, and they don't need insurance providers to carry that essential coverage.
Check your policy, and we'd recommend that you buy a new policy if sold before January 1, 2014. The risk that an insurance provider wouldn't offer full coverage isn't worth the danger. To put this into perspective, you receive ambulance coverage under new healthcare reform laws. Without it, you could face a bill that costs around $1,200 out of pocket. Even still, the costs vary, depending on the number of staff treating you, the mileage, and the supplies that they use.
Large group health plans may put you at risk as well, and they also exempted some of the ERISA healthcare plans.
3: Essential Healthcare Coverage Varies from States
We highlight this, especially for those who may be moving out of state at some point. Never assume that how California covers you with essential services will be how other states cover you.
The federal government leaves it up to each state's discretion to choose what they would consider essential healthcare services. Some may give you extra service benefits, but they may not cover the things you think. Check ahead of time before you proceed to ensure your financial security.
4: California and the Tiers of Coverage
You can buy four tiers of coverage in California: Bronze, Silver, Gold, or Platinum. The higher your plan, the less you pay for a deductible. For example, Platinum coverage will charge lower deductibles than a Bronze plan where you pay the lowest minimum to receive healthcare coverage. With whatever plan you select, all the cost structure, deductibles, and copays will remain the same with whatever plan you choose. The biggest difference comes from the tiers for coverage.
5: Look at the Provider Network
You may prefer a specific doctor and with whatever healthcare plan you choose, you need to check to see that that doctor belongs to that provider network. The same goes for hospitals and primary care specialists.
In general, you should seek out a larger provider network to increase your number of choices with the doctors that you can choose. The people who especially need to do this to get the most from their healthcare benefits are those who live in rural California, where their healthcare may be more limited.
6: The Types of Plans
The PPO, HMO, and EPO plan rank among the most common healthcare plans that you can enroll in. Understand the differences among each one to get the most from your benefits. HMO plans require that you visit healthcare providers that give services under a contract. PPO plans give you the most flexibility in where you can seek an out-of-network doctor.
For someone living in rural California, a PPO plan has a big advantage. It will cost extra, but it gives you flexibility. Finally, you have the EPO plan where you don't need a referral to see a specialist, but they must be providers in the network.