Introduction
Every city has its captivating qualities and attractions, but the eternal beings stand out in Delhi. New Delhi is India's capital, and for many, it holds a rare allure that pulls in visitors from outside to explore every corner of its diversely inspired culture. New Delhi dominates on account of the diversity of art, architecture, culture and history surrounding it.
Today with this blog, we are going to give you an itinerary for two different days in Delhi based on the types of activities that you would like to do. So check out these packages and get your weekend started off on a good foot!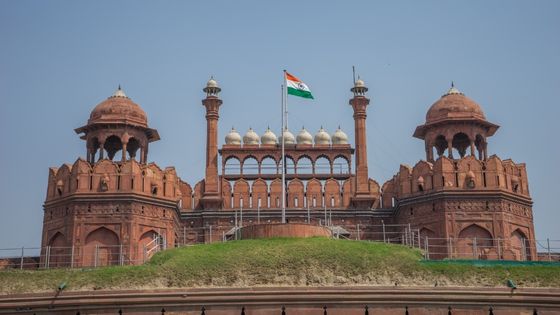 What to do in Delhi?
Delhi is a bustling city with so much to see and do. So if you're looking for some advice on what to do in Delhi, read on!
Popular tourist destinations like the QutubMinar and Humayun's Tomb are definitely worth a visit, but there are numerous other things to do too.
Take a walk along the UNESCO World Heritage Site of Red Fort. Walk from the entrance through the outer wall, past the small multicoloured pools, until you reach the spacious lawn in front of Raj Ghat. There are many cafes and restaurants here, or you can stop for tea at one of the kiosks if you get hungry. The fort is open from 9:30 am to 4:30 pm, and the entrance ticket price is Rs 60 for adults and Rs 20 for children for the light and sound show.
Where to Stay?
If you're looking for a delicious, extravagant and luxurious Delhi experience, consider staying at Connaught Place. The place offers stunning views of New Delhi from different rooftop bars and terraces, as well as a full range of luxury amenities.
This is an affordable place and centrally located in the city's heart. If you're interested in exploring its eclectic neighbourhoods, consider staying at an Airbnb rental in the city. All areas in Delhi are considered to be some of the most lively and culturally rich parts, with plenty of restaurants and shops to explore.
Where to eat?
If you're moving to Delhi and want to eat the best of the best, there are a few spots you need to check out. First, head to Connaught Place for some delicious breakfast. For lunch, try to visit Jama Masjid locality for some lip-smacking non-veg and Mughlai dishes. In the evenings, head to Select Citywalk Mall for fresh seafood or any continental dishes.
Shopping
In case you're looking for a fantastic way to spend two days in Delhi, look no further than the bustling markets and busy streets of Old Delhi. You'll find everything from traditional Indian clothes to Persian rugs to modern western outfits. And if tourists are your thing, be sure to visit the Sarojni Market, Khan Market, and Chandani Chowk. There's really no wrong way to experience Delhi – just make sure you have plenty of time to explore!
Head to Chandni Chowk for shopping. This busy market is packed with souvenirs, local food, exotic plants, carpets and clothing. The downside of the city is that it can get very crowded and hot; be sure to carry water in your travelling bag if you want to stay longer than an hour or two!
Museums
One other necessary thing to keep in mind while touring Delhi is the heat. It can be ridiculously hot outside, and yet the air-conditioned inside of a museum can feel quite chilly.
Some great museums to visit in Delhi are the Indian National Museum, the National Gallery of Modern Art, and the National Museum of Natural History.
When you think of Delhi, what comes to mind? For some, it may be the narrow alleyways and bustling marketplaces. For others, it might be the impressive architecture and history. But what about the city's natural beauty?
If you're thinking about having a bustling city experience with world-class attractions and endless amounts of activity, Delhi is the place that can be your cup of tea. It is a place where you can soak up the local culture and get a glimpse of India's impressive heritage.
Take a walk around the old town
Stroll through the old town neighbourhood and absorb the festive atmosphere that pervades the place during Diwali or Holi, one of the most celebrated festivals in India. This city is also home to some impressive colonial-era architecture. Check out Mughal-era tombs such as QutbMinar and HazratNizamuddinDargah.
Summary
There's no need to feel chained to a schedule in Delhi – spend your days exploring the city on your own terms. Take advantage of Delhi's fantastic public transport system. The constant buzz of buses and trains will never let you get bored and combined with the city's plentiful sidewalk cafes, you'll always have something to do.
Don't forget about the food! There's something for everyone in Delhi – from traditional Punjabi fare at local eateries to international cuisine at top restaurants.