Your girl may be the center of your universe, and it is only understandable if you want her to have the best she can. This includes health, education, career opportunities, clothing, fashion, style, and other things of emotional value. In the socially stimulated world that we live in today, children's clothes and fashion have drastically changed in the past two decades alone.
Humans are bound to form communities or peer groups based on validation as social animals, the root of which is developed at home. When your little girl starts to grow their sense of 'self', parents need to give them the validation they need. This expands on the social or peer group through other material objects and clothing fashion.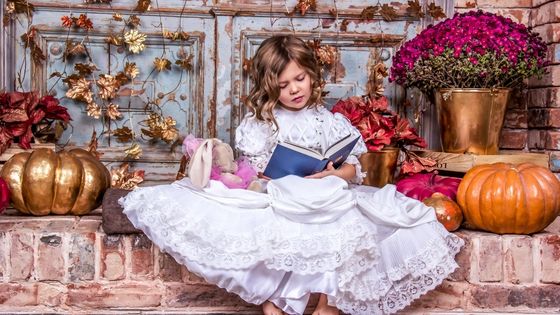 Children's fashion is taking center stage with child celebrities leading different children's clothing lines and developing new and exciting styles. Your little girl may deserve the world, and for starters, they can start with the latest childrens cloth collections that are rocking the trend. Let us form an idea of the fashion trends that are being marketed to children and have also earned appreciation and love from the parents.
Frocks
Your little girl is beautiful in her might, and to conform to her angelic appearance, a fancy frock can offer the best complement. A fun fact about frocks is that they were originally designed for monks to wear. Hence, the comfort level is undeniable. However, this revelation may tend to paint frocks in a boring color, but the latest designs may help you change your mind. The laces, frills, and sequins added to the pretty color of the frocks are intended for your princess to glow naturally.
Shirt Skirt
Depending on the age of your baby girl, a shirt can be a bold choice to pull. Mostly a shirt complements jeans, trousers, and other pants but does not quite go well with skirts. There are exceptions, though, but a combination of co-ords is even better. A shirt skirt is designed on the same note. Shirt skirts mostly offer a corporate outlook; hence, teens can quickly wear these to professional gatherings as they are on track to embarking on adult life.
Tees & Jeans
We can all agree that the most comforting yet charismatic outfit can be a simple combination of t-shirts and jeans. A pair of tees and jeans can be found in various designs and colors. There are all sorts of t-shirts available in the online and offline markets, and there are also ways to print customized pictures or scriptures as your child may please. Similarly, jeans are another commodity that is quite popular among all genders. They are great with one another, and the variety is just unmatched.
Jumpsuit
Shirt skirts are a great combo pack to admire, but nothing beats the swagger of jumpsuits. Jumpsuits have been around for quite some time and predominantly have been dawned on by men. A suit kidswear looks quite cute on children, especially jumpsuits. These pieces of clothing are often considered a youth-centric fashion; thus, they keep innocence alive in your child. The different designs that have recently found fame in the girl's category are worth a look. It might be relevant to mention that denim jumpsuits are back in style.
Crop Top & Shorts
Summers in the urban area have influenced the inhabitants to change their fashion sense just to survive through the heat. In this boiling environment, you might want your baby girl tower comfortable clothing like a crop top combo. Crop tops are a modern invention greatly appreciated in any hot climate. They can be worn with shorts, skirts, or three-quarters.
Dresses Or Gowns
As your little princess grows up to be the queen, their outfits must also align with her maturity. Dresses and gowns are staples for women and girls in their teens as a symbol of femininity. However, it would be wrong to deny the beauty these outfits hold to the beholder or wearer. Different types of dresses and gowns can be collected for different occasions. And there are even dresses for little girls. So they can look as pretty as they want to be with the little dress of their choice.
Conclusion
The children's clothes that we see today are based on the latest trends and styles followed by children. As a child, they are mostly trying to learn new things and figure out what suits them best. So, parents should appreciate their children's choices and guide them to become confident women.