The process of choosing a WordPress premium theme is one of the most important steps in establishing a WordPress site. The visual presentation of material and data on a WordPress site, such as pages and posts, can be customized by using a theme. The theme that a web site's owner selects to employ determines how the site will appear. In other words, the theme is the overall layout that affects how the WordPress website appears to visitors.
The best thing about WordPress is that it has a sizable user base that offers a plethora of paid and free theme alternatives. In this lesson, we'll go through the things you need to keep in mind when choosing a theme for your WordPress website. To make it easier for you to choose among the myriad possibilities available, the WordPress theme best fits the requirements of your website.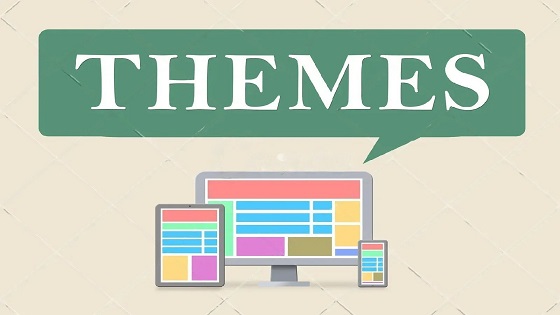 Why, then, should you use premium WordPress plugins and themes? Let's go over the strongest justifications for why paying for premium WordPress plugins and themes is a wise investment.
1. Support
The fact that the great majority of paid WordPress themes come with a support guarantee is one of the strongest arguments in favor of doing so. When you require help, you receive it. However, significant customer assistance is nearly always included with premium themes and plugins. Questions can be addressed. You might be able to work on something until you figure out how to do it.
2. Version Upgrades
You must update your software frequently. Themes and plugins frequently need to be updated whenever WordPress receives an update. It's possible that updating WordPress will disrupt existing functionality or create new ones. The modifications can occasionally be rather subtle. If no one is there to maintain that obsolete, free theme or plugin updated, it's possible that its functionality will be lost. Or, even worse, there is a chance that it could pose a security problem.
Active development is essential since version upgrades must often be provided. Even though theme and plugin updates can seem like a hassle, they actually show that your website is being actively worked on to make it more functional.
3. Ongoing Progress
You don't always get what you pay for when it comes to ongoing progress. But occasionally, you do. Free plugins and themes are typically known to be poorly developed or to have fewer features than their paid counterparts. Paid Themes WordPress, however, often provides more features and functionality. Due to the fact that people are paying for it, the quality has substantially improved (or two or three).
If you want your website to run all the time smoothly, you will have to pay for it. Quality always justifies its price.
Again, there is a tonne of amazing free themes to choose from online. On the other hand, WordPress premium themes provide you access to more power, more levels of customization, more choices, and more specialized functionality.
4. Power-packed features
If you want to be sure that you can use all of the newest, coolest, and craziest features, investing in the Pro edition of the theme or plugin is a fantastic choice. As a result, some of the most potent plugins that actually elevate WordPress to a new level are only accessible through payment. Additionally, the latest theme versions are almost always required by the most recent WordPress features.
These great features require a lot of clever code, a lot of reliable support for consumers to use them, and upgrades to maintain them reliable and current. You'll have to pay for that.
Let's not forget that free plugins offer a tonne of fantastic functionality; these shouldn't be undervalued. The best plugins, however, are expensive upgrades if you want some of the biggest and worst features, like e-commerce, backup, or membership.
5. Security
Free WordPress plugins and themes have a well-deserved reputation for being loaded with malicious code, especially those that can be accessed elsewhere than the WordPress theme directory and the WordPress plugin directory. The usage of cracked WordPress plugins or themes is, therefore, not recommended under any circumstances. Ever. Although this issue has been more fully resolved as WordPress has grown, there is still a very real risk. Hackers prey on users searching for free themes and plugins (especially "free" versions of premium WordPress themes and plugins), and once they locate such users, they sabotage the themes and plugins in question by inserting backdoors and other exploitable weaknesses.
Make careful to just select plugins and themes from the WordPress directory while making your selections if you want to keep things affordable. If you really want to feel protected and secure, pick the premium option. You can rest easy knowing that a reputable company that charges for its themes or plugins will stand behind its creations.
6. Personalization
A key disadvantage of providing free themes is the fact that everyone uses the good ones. You'll start to notice that some websites look identical as you browse the internet. It's not a big deal, but if you want to be unique and authentic, you'll need to spend a little more money to gain access to other customizing options.
The majority of WordPress premium themes offer a number of adjustments and customizations that may be done to give your website a unique appearance. You might not have the money for a fully customized design, but if originality is essential to you, it's well worth it to spend a little more money on a premium theme so that you can have a look that is entirely your own.
7. A group or neighborhood – a WordPress-centered community.
The only reason this free and open-source software project exists is that its developers were prepared to donate their time and talents. 
By choosing to use a premium theme or plugin, you help support WordPress's economy and the development of our community. You are facilitating the livelihood of certain developers. In the hopes that they will continue to assist you, you are assisting them.
Even if you wish to take the free road, you should support the community. The majority of free themes and plugins ask for donations in order to continue their development. There are additional ways to support the community and contribute to WordPress.
We are extremely appreciative of the chance to use WordPress. However, not everything can be done for nothing. The premium offers to help the community develop faster and farther.
8. Price
We have made a lot of reasons for you regarding the benefits of purchasing Paid Themes WordPress. We think that a little bit more money should be spent on great things. However, another beneficial reason is just to take a step back and acquire some distance in order to gain some perspective.
How much does using premium plugins and themes actually cost in the big picture? The prices of plugins often fall within the same price range as those of themes, which can range in price from a few dollars to a few hundred dollars (higher prices are usually for high-end products or multi-site developer licenses). RSTHEME is one of the top organizations that offer end-to-end premium WordPress themes and plugins to help businesses build impeccable online platforms.