Introduction
Do you want to get a car? Whether you're buying a new or used car, the time to get an auto loan has come. The first thing to remember when purchasing a car is to carefully consider your options. If you can finance your purchase, you'll realize that it's not too difficult to get your ideal car home. However, once it is yours, you will need to invest in maintaining it so that it remains in top shape for the duration of your ownership.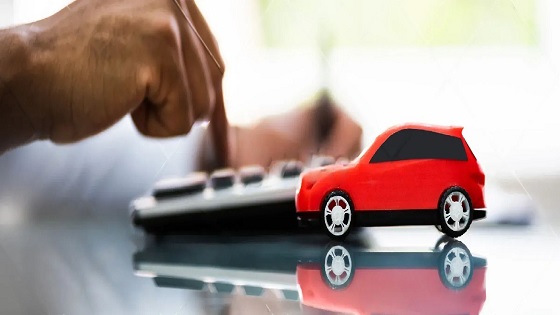 If you're considering taking out a used car loan, our second-hand car loan EMI calculator could very well help you determine your monthly payments. All you need to do is enter the appropriate loan amount, choose the loan's term and interest rate, and the calculator will calculate your EMI and give you a data analysis of the loan repayment terms you've chosen.
Benefits & Features of a Used Car Loan
In the years to come, you will treasure the recollection of your car-buying experience. Although accomplishing this goal is not easy, we can promise a positive experience with the Hero Fincorp used car loan, which is designed with features to meet your needs at every stage of the process.
Being eligible is straightforward.
Apply instantly online,
Quickly receive approval
Take pleasure in a smooth dispersal.
Factors Affecting EMIs for Used Car Loans
You'll be able to make better borrowing decisions if you are aware of the factors that affect loan EMI amounts. Once you are aware of how they affect payments, you may adjust the terms and take care of the loan as necessary.
1. Rate of interest:
The amount of interest that is added to the principle over a given period. Aim for the lowest rate you can get because it makes EMIs more affordable and cost-effective.
2. Sanction:
The loan sum is necessary to finance the purchase of a second-hand car. A big sanction will result in higher EMIs; however, you can reduce the amount of your loan by making a greater down payment.
3. Term:
Tenure refers to the payback period, which may last up to 60 months. A short repayment window leads to a higher monthly expense since you have fewer months to repay. On the other side, because you would be making payments over a longer length of time with a long-term loan, your EMI amount would be drastically reduced yet your interest expense would increase.
How to reduce the EMI on a used car loan
Being able to make consistent, on-time installments without really having to affect your savings is made possible by having reasonable EMIs. To help you do this, we've put together 3 useful tips for reducing the monthly payment on your used car loan.
Go with a loan that has a lengthier duration.
Make a larger down payment on the loan.
Improve your credit rating and lower it for a lower interest rate.
Conclusion
Being a car owner is an incredible joy that you should embrace without reservation. With Hero Fincorp, you may get the used car loan of your choice and use a second-hand car loan EMI calculator to determine the interest rate to your liking. Utilizing the EMI calculator is the easiest method, as it consistently delivers quick and accurate results, to calculate pre-owned vehicle loan EMI, just input your selected loan amount, term, and interest rate. The result will be shown right away, and you can obtain the repayment plan from the same page.