The current and vital trend for IT infrastructure across industries is cloud adoption. A cloud platform is utilised to boost scalability and optimise business processes. The cloud environment needs to change as it is known for flexibility, scalability, and adaptability with changing the size of the business.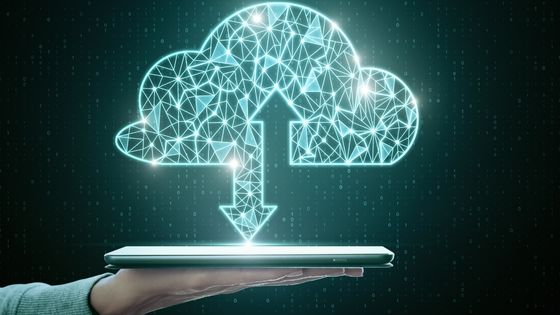 A measured cloud strategy with a great cloud platform is needed for your business growth. You should hire Azure developer to make the most of your cloud platform.
After cloud deployment, it's essential to monitor it so that it operates at all times with the highest level of efficiency. You need cloud management services for this. With managed cloud services, you can take full advantage of cloud resources.
What are cloud management services?
These services help enterprises get the most out of the cloud environment while spending the least amount of time and money internally. Managed cloud services for public, private, and hybrid clouds are available at any point in the adoption lifecycle.
Cloud management is the process of managing and administrating cloud legacy whether it is private, public, or hybrid. All the tools, procedures and monitoring comes under this. To evaluate, monitor, and manage cloud resources, infrastructure, and services as effectively as possible, your company needs a cloud management system.
Automation of cloud consumption and deployment, resource lifecycle management, cost reduction, performance monitoring, and security, are some of the things that are necessary to keep your cloud environments operating successfully.
Workflow automation is used for teams to manage the cloud without any manual process. With the help of cloud analysis, you can track workflows and improve user experience on your platform.
How does cloud management service work?
Cloud management is used with the help of various software and tools. It controls security operations and enhances visibility for efficient cloud management. Cloud management collects data from on-premises and cloud platforms and uses relevant data for the safety of the system and smoothens business processes.
Businesses can keep up with industry compliance to set up real-time and accurate monitoring of the system infrastructure. It is very crucial to prevent cyberattacks and data breaches.
When the cloud management system is installed in the system, it collects information from every activity on the cloud platform and uses it for the security and performance of the system. It sends the data to web-based dashboards to admins where it is managed properly. The system notifies the cloud if there are any issues and manages operations with it.
This software acts as a virtual machine and has a database and a server. The server manages communication with the APIs and connects the database with the cloud platform. The database collects data and analyses the performance and later sends it to the web interface. The virtual server can also send the commands back to the cloud.
Every process is interconnected with the OS and significantly reliant on cloud management technologies.
Benefits of cloud management services
There are several pros to using cloud management services for your business. It can shape security with many other benefits. Here are some of the top advantages:
Integrating cloud
In a cloud environment, cloud management services give integration support. It comes with a complex configuration It ensures businesses make the best use of the cloud for employees, applications, and users. It ensures businesses' infrastructure connectivity with the system.
Resource optimisation
With the help of cloud management services, workloads can be managed easily. These services help a business determine performance at minimal costs. Constant improvements and resources in the cloud are used for improving configurations and generating reports.
Predictable expenses
Cloud management services provide great flexibility and managing budgets is simple as it does not have any additional hidden charges. Businesses can ask for more features with ease and most of the cloud providers work on a subscription basis.
Compliance management
Cloud management services ensure your business works with industry-standard regulations with compliance. It meets the specifications of GDPR and provides data transparency with its solutions. With cloud governance, it is easy to stay secure as it prevents breaches and cyber attacks.
Security management
It enhances the security of the platform by a margin. There are very few attacks on the cloud as compared to an on-premise environment, but it is better to stay secure in threatful cyberspace. Cloud management and automated security updates maintain logs of every detail and keep the environment secure with standard configurations.
Cloud automation
Cloud automation is also known as orchestration. It reduces the manual workload in infrastructures and improves workflow. Increased efficiencies accelerate deployment and eliminate the possibility of errors. It saves time and money for enterprises by reducing manual processing in business operations.
Cloud monitoring
Business infrastructure security is greatly enhanced by regular monitoring after cloud deployment. The data is thoroughly managed and keeps the processes secure with cloud management services. As business platforms evolve, businesses need to adjust their monitoring strategies. Any complex task with cloud monitoring can be made effective with good management services.
Performance management
This helps in achieving peak performance of the business processes. With event-driven architecture and microservice architecture in the cloud, a cloud platform can complete tasks with unlimited storage capacity. The auto scalability that comes with cloud management is better and load balancing is managed appropriately with this. Accessing storage and cached data executes tasks quickly and you can manage it without any additional expense.
Utilise cloud management services
A cloud management system oversees, controls, administers, and maintains public cloud, private cloud, or hybrid (public and private) multi-cloud computing infrastructure, services, and resources. It is very helpful for the quality management of the IT environment management.
Agencies like Salesforce consultant UK and cloud service providers give the best value for your money and provide a secure platform. They have access to resources, can automate procedures, make adjustments as necessary, and keep an eye on usage and costs.
To create a seamless, uniform strategy and process, cloud management services use many technologies and solutions. The supply and maintenance of cloud infrastructure, applications, data, services, and access control can be managed by administrators.