Evolution in the financial domain has brought new products and services for customers. However, there are some financial products whose demand has been constant over the past few decades. Fixed Deposit accounts are among such evergreen investments. The most important reason an FD is so popular among the masses is that it's safer than any other investment option. The money is invested for a pre-specified period, also known as a 'term deposit'.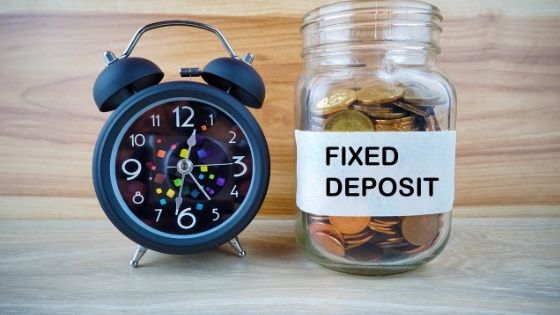 Investment in FDs is usually tied with long-term goals such as marriage, child's education, and other unexpected expenses that might incur in future.
What to Consider Before Investing in an FD?
Before making any investment, you must learn about its features and benefits. Here are some of the most important things that one must be mindful of before putting their money into an FD account.
Process of Opening an FD Account
It is recommended to open an FD account with a reputed bank, preferably one in which you already have a savings account. Most banks allow you to open an FD account only if you have an existing savings account.
However, some banks have a more flexible approach and even directly accommodate an FD account. You will need to get your KYC done with the bank. It requires essential documents like a PAN card, identity and address proof, passport size photo, etc.
Minimum Deposit Amount Required by the Bank
Before opening a bank account, the second important factor is the minimum deposit amount requirement. Banks' minimum and maximum deposit limits can vary depending on their policies.
Therefore, you must check the minimum deposit amount and see whether it fits your budget or not. Most banks have a very nominal minimum deposit amount for FDs, which one can easily manage to invest.
FD Interest Rates and Payouts
The most important thing that influences the total payouts is the duration of your FD investment. Payouts are usually directly proportional to the duration of the investment.
The interest rate on fixed deposits offered can vary depending on the bank and the investor's profile. For example, senior citizens get a higher FD interest rate than general accounts.
It is important to note that there are primarily two types of payouts for FD schemes, cumulative and non-cumulative payouts. Depending on the investment objective, you can choose a suitable one.
For example, if you want to earn a stable monthly or quarterly income, it is recommended to opt for a non-cumulative scheme.
Premature Withdrawal Terms
Before choosing an FD product for investment, you must check the premature withdrawal terms in detail. Investing in an FD account is a long-term commitment, and the future is never certain.
You might need the money at times, which would require premature withdrawals.
Therefore, it is highly recommended to check the associated terms to avoid financial penalties. The penalty amount can vary depending on the bank's policies. However, it is high in most cases and acts as a deterrent to removing the funds.
Tax Benefits
Investing in an FD account will help you obtain tax benefits that lower the overall tax liability for any given year.
As per the income tax laws, banks can charge a TDS amount if the interest earned during a financial year is over INR 10,000.
However, you can avoid this deduction by submitting form 15G or 15H to the bank.
Automatic Renewals
Most banking institutions follow the automatic renewal of FDs where it is renewed without additional input until maturity. One can opt-in or out of the auto-renewal facility provided by the bank.
You can also change your preference by notifying the relevant banking officer. You can do this through net banking, mobile application, or physically visiting a branch office.
Loan Against FD Facility
Most banks provide FD account holders with the flexibility to take a loan against the FD investment. In this case, the fixed deposit amount is used as collateral for the loan. The maximum loan value is a percentage of the total deposit amount.
The exact percentage can vary depending on the policies of the bank. This can help you meet financial obligations during emergencies without making premature withdrawals.
Conclusion
Fixed Deposit accounts are among such evergreen investments. Consider and analyse the features and benefits of an FD before deciding on an investment. Some of the most important points to be mindful of have been discussed in this article.