The live streaming services in India offer both the opportunities to pre-record or go live. It is up to the brand what they will prefer more. However, you need to know what you can get with whom to pick the right element that can meet your requirements.
Hence, here is a comprehensive list of benefits of pre-recorded and live streaming. Now, read the advantages and decide which one you will prefer.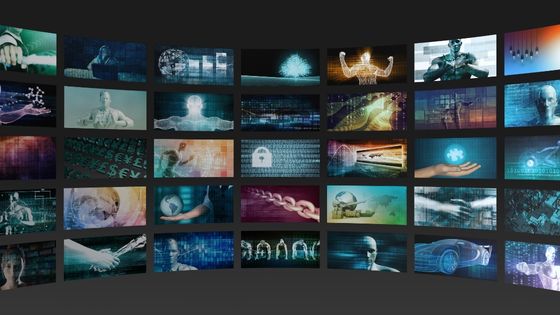 Benefits of Live-Streaming
6 Advantages that you can get with live streaming are as follows:
Live streaming can be more affordable when you conduct a physical event. The in-person event platform offers features and functionalities that can change the entire experience for the audiences and your brand reputation. Furthermore, you can get more elements in order to boost engagement, communication, and networking opportunities in your events.
You already get commenting for interaction in Live streaming on various platforms. However, the best live streaming services can make your event more communicative with live chat, emoticon reactions, and likes and comments. Furthermore, you can add more live audience interactivity.
You can even plan and execute your live streaming in a day or hour. It is up to you when you want to host your event. The events live streaming is the most immediate way to get online and share whatever you have.
The duration of your live streaming will be dependent on you and your topics. You can make it an hour-long or short, like 15 minutes. Furthermore, the live streaming provider suggests keeping breaks and rest between the sessions. However, you can do all these in live streaming but not in a pre-recorded video.
You can get the event attendees on stage with the speaker in live streaming. They can ask various doubts and questions to get a solution in real-time from the speakers. Furthermore, the live streaming services providers add the audience interactivity option for better communication and in-person experience.
More Receptivity to A Brand:
You can achieve great brand recognition and receptivity in the market with live streaming. Furthermore, live streaming can create a better brand reputation and authority. It is a way to show that your organization cares about the audience and wants to maintain a more enriching relationship. Hence, you can get a better receptivity with live streaming rather than pre-recorded streaming.
Benefits of Pre-Recorded Content
6 Advantages that you can get by streaming pre-recorded content are as follows:
As you are not online and audiences can not see you, you can ask for as many retakes as you want. It can be a great advantage as you can create a perfect video with proper planning and editing. Furthermore, you can retake your video as many times as you want for more perfection and to convey a clear message.
You can add numerous f elements to transform your videos and impress the audience. The live streaming services suggest adding a qualitative graphical design and creative aspects in order to make your video impressive and attractive. Furthermore, you can use various encoders and effects to make your video, which is the best benefit of pre-recorded video streaming.
High-Quality Video Production:
You can ensure high-quality visuals and audio with your pre-recorded video streaming. Furthermore, the HD live webcast streaming service provider suggests purchasing or renting high-quality video production equipment for an impressive and engaging online event.
You will get complete flexibility in making your video. In short, you can shoot your video anytime and anywhere you want without restrictions. Furthermore, you have to practice a thousand times to make everything perfect in live streaming. It can create a little stressful environment as you can not undo or redo anything during live streaming. Hence, organizations find pre-recorded videos helpful in alleviating stress. Also, it allows the hosts and speakers to go a little more smoothly and more flexibly.
Appeal to More Time Zones:
You can reach global audiences by uploading pre-recorded videos for any time zone. Furthermore, the host does not stay awake at different times. They can simply schedule their pre-recorded video in different time zones and their presence at various places globally. You can increase your sales and ROI with such ideas efficiently.
You do not have to wait for your speakers' availability date to launch your event. Instead, you can simply get their recording and stream it on your event. It can be helpful in stopping any delay with your event. Hence, you can choose the pre-recorded streaming for the session in which you can't get the speaker's date.
So, these are the various benefits that any organizers can get with pre-recorded and live streaming. You can create a significant difference with any type of streaming you choose for your upcoming event.
I hope, you will find this article beneficial to know the advantages you can grab with pre-recorded and live streaming events.