The course of education has emerged with time, and the internet is somehow responsible for it. With the latest technology and advancements, the traditional way of attending schools and universities has changed. Not just that, the way of acquiring knowledge, information, and skills is not what it was back 20 years ago.
From the title, you all may get an idea of what we are talking about. Yes, your guess is right. One of the trending caches of the internet's 'live streaming." Many big enterprises and universities are using live streaming to improve their services. In the same segment, social media and webcast service provider platforms are intending to invest a lot to incorporate the live streaming features. The use of live streaming for an array of purposes is the beginning of this mass live streaming service industry. Still, plenty of growth is left in this segment.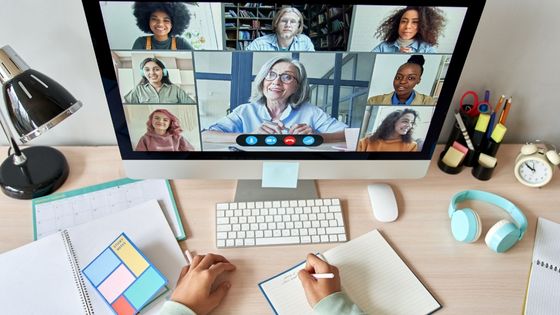 Live streaming technology plays a significant role in education and acts as a tool to provide education to all age groups. It is, undoubtedly, proven that live streaming has multiple benefits, which we are going to cover in this blog. The advantages and opportunities of live streaming for education are listed below.
Advantages of live streaming for online education?
There are many benefits of live streaming without a doubt and are different from each other. Even if we compare live streaming and broadcasting both serve the same purpose and offer to communicate information live with real-time data. Let's check out the more it offers in terms of online education.
Expand online reach
Live streaming can simply expand your reach to a new dimension of different demographics. Additionally, video conferencing, which is a term quite associated with this, can be a great way for small classes. But for the bigger one, live streaming is the best way as it helps to encounter a larger audience in real time.
Also, teachers can interact with the students by simply going live on any social media or live streaming platforms such as Youtube or Facebook. These platforms are known to encourage this type of content, resulting in it getting more exposure in life.
Access to knowledge
The internet is a big encyclopedia of information you want to know. Regardless of the subject matter, one can find a variety of online courses these days. When you add live classes in between online courses, the credibility and effectiveness of the course increase, as well as the students get the opportunity to expand their knowledge.
Live streaming classes can help you increase the overall engagement between you and your students and create a room for sharing many slides and informational things.
A high degree of interaction
In contrast to any other video-on-demand course, live streaming is a great way to improve online interaction. Live streaming, which is offered by the webcast service provider, allows students to take part in discussions, ask questions, interact with each other and discuss their thoughts.
Many students shy away from asking questions in class due to their fear of the public's reaction and their classmates' rejection. However, once they discover themselves in an online space and ask a question, it suddenly becomes much easier, which in turn assists them in understanding more.
Show & Tell – Infinite sources
Humans are extremely visual and our attention spans are very short, which could be a challenge when it comes to online teaching. If you don't go live, you'll need lots of resources like images, videos, and live demonstrations that keep your students engaged and engaged.
When technology and online teaching meet, particularly on live streaming platforms, the possibilities are endless. With the option to live to stream your display with others, incorporate multiple cameras, make use of recorded videos, display slideshows, or make use of mobile devices such as webcams, teachers are able to engage students in the most effective way.
Analytics
Another benefit of live streaming for education online is that it has a number of metrics that are available. Teachers online can monitor the live classes they teach to see the things that are working and how they can be improved.
For example, if a live class started with a thousand students but half of them left during the class, the instructor can revisit the class and assess the content being discussed at the time. Monitoring and optimizing the online class will help them improve in the future and allow you to extend your reach on the internet.
Cost-effectiveness
In general, online education is a less expensive alternative for students, teachers, and institutions. This is a benefit in and of itself. However, live streaming takes the advantage to the next level.
Being live via Facebook and YouTube is absolutely free and allows you to reach thousands of people without spending a penny. If you're on a small budget, you will be able to get the necessary resources like live streaming software and equipment from any live streaming service in UAE that can create quality live streams.
Sharing and collaboration
The major benefit of live streaming to support online learning is the possibility of a collaborative environment and sharing opportunities. Since your live classes are live, you can invite experts or other educators to join in the discussion from all over the world. It's a great way to do video collaborations that broaden your audience.
If you stream your live stream on social media sites, your viewers are able to broadcast your live stream at the press of one button. This is a huge benefit when you're looking to expand your audience and gain more students.
Learning (or teaching) on the go
Mobile phones have made our lives easier, and now the availability of phones can be used to enjoy online classes as students can watch from anywhere. Also, the teachers have the liberty to stream with their phones from anywhere they want. For example, a teacher can live stream from a museum, laboratory, botanical garden, or anywhere, which can help the students better understand things.
Key Takeaway
Live streaming can add a lot of value to education, no matter where you are you have the access to learn and increase your skill with a click. The social media live streaming availability, as well as the customisable live streaming services, can help in delivering highly engaging, interactive, and fascinating online classes. Take advantage of live streaming as a teacher to help out lots of students in solving their problems and sharing knowledge.