You need to learn about customer retention regardless of your business or sector, whether you're running a successful firm or have just started. Many businesses make mistakes and waste a ton of time and money attempting to attract new clients while paying attention to the ones they currently have. Luring consumers back and preventing them from switching to a rival is essential in any business. It is a crucial component of corporate strategy that can give your organization a competitive edge. The following tips will help you increase client retention: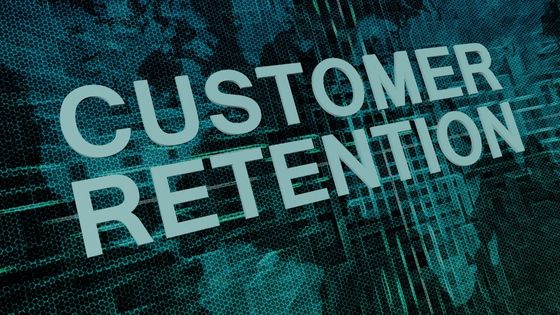 1. Customer Surveys
Customer surveys help you get feedback from your clients and learn what they think about your business. By conducting customer surveys, you can find out what clients like and don't like about your business and what they think you should improve.
Asking your clients for feedback can seem daunting, but there are a few simple ways to make it easier. First, send out an email survey to all of your clients. You can also include a link to the survey in your next newsletter or on your website.
Another great way to conduct customer surveys is through face-to-face interviews. This allows you to get more detailed feedback and get to know your clients. When conducting customer surveys, keep the questions relevant and concise. Stick to questions that will provide valuable information you can use to improve your business. Avoid asking loaded questions or anything that customers can interpret as offensive.
Also, remember to follow up with your clients after you receive their feedback. Thank them for taking the time to fill out the survey, and let them know what actions you will take based on their feedback.
2. Improve your Inspection Procedures
Inspection software is computer software used to assess the quality of products, services, or processes. It helps you identify potential problems and to track and report on the progress of quality management initiatives. This software is easier and more efficient in identifying and addressing quality issues. You can also use it to improve the accuracy and consistency of inspection procedures.
It typically includes data collection and reporting, document management, and defect tracking. Data collection and reporting features allow users to collect and analyze data related to quality checks and then generate reports based on the findings. Document management features allow users to store and organize inspection documents and share them with other stakeholders. Defect tracking features allow users to track and manage defects to ensure they are properly addressed and resolved. It can also help save time and money by reducing the need for manual inspection processes.
3. Consider Employee Loyalty
Loyalty is important in any relationship, and the employer-employee bond is no different. Showing your employees that you value their dedication to your company can go a long way in maintaining a positive work environment and keeping turnover low. Here are some ways to show your appreciation for employee loyalty:
Offer competitive compensation and benefits.
Provide opportunities for growth and development. Giving employees a chance to learn new skills and advance in their careers gives them a sense of future with the company.
Encourage open communication and feedback. Letting employees know you will listen to their voices makes them feel valued and appreciated.
Recognize and reward good performance. A little acknowledgment goes a long way in making workers feel appreciated.
Show appreciation for the length of service. Let your long-term employees know you value their loyalty, whether with a small gift or simple recognition at a company event.
4. Offer Excellent Customer Service
If you offer excellent customer service, your clients will likely stay with you. Here is what you can do to ensure that your customers are happy with your service:
Respond to their inquiries and concerns promptly. Customers appreciate your taking the time to listen to their issues and address them promptly.
Be available when they need you. Make sure your contact information is easily accessible, and someone is available to talk to them during normal business hours.
Offer a satisfaction guarantee. This shows that you stand behind your work and are confident that your clients will be happy with the results.
Follow up after the sale. Check-in with your clients after their purchases to see if there's anything else you can do for them.
By offering great customer service, you'll create happy, loyal clients who will likely stick with you for the long haul.
5. Ask for Feedback
Asking your clients for feedback is one of the most effective ways to increase client retention. It shows that you care about their experience with your business and are willing to make changes based on their feedback. It also allows you to address any concerns they may have and to thank them for their business. When asking for feedback, be clear about what you want to know and why.
Ensure that you listen carefully to your clients' words without getting defensive. Thank them for their feedback, even if it's not all positive, and let them know that you'll consider their suggestions. If you still need to do so, start asking for feedback from your clients today. It's one of the best ways to show that you value their business and commit to providing the best possible experience.
Conclusion
Client retention is essential for any business. It's one of the most powerful ways to ensure that your company can remain profitable and reach its growth targets. And with the above tips, you can make your client retention strategy a success.