Smith School of Business offers a Master of Management in Artificial Intelligence. The program equips students to harness the power of Artificial Intelligence to transform operations, customer experience, and service design. You can also apply for MSc marketing in Canada if you are targeting this college. The goal of the Smith School of Business Master in Management in Artificial Intelligence is:
Strong Understanding of the technical principles of Artificial Intelligence and modern methods for data research and retrieval.
Effective use of Artificial Intelligence and Machine Learning
Training and maintaining high-performance work teams
Awareness of ethical, economic, and societal impacts of computers exhibiting intelligent behavior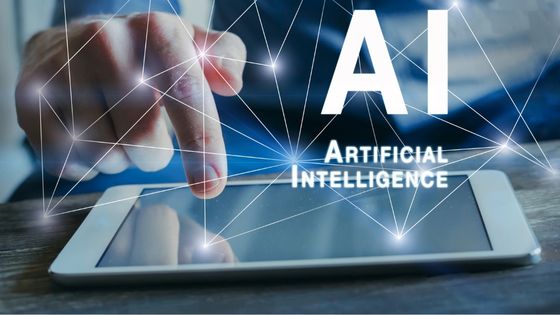 Class Profile(2019)
The size of the class was 57. 76/ of the students were domestic students and 24/ of students were international students. The average age of the class was 32 years and the average work experience was 8 years.
The employment background of the students was in Technology, Finance, Education, Government, Healthcare, and Manufacturing.
The Curriculum of the Program
The curriculum of Smith School of Business Master in Management in Artificial Intelligence consists of core Business and Artificial Intelligence modules. The modules are Introduction to Management, High-Performance Teams, Mathematics for Artificial Intelligence, Machine Learning and AI Technology, Analytical Decision Making, Natural Language Processing, Deep Learning, Agile Project Management for Artificial Intelligence, AI Ethics and Policy, AI Innovation and Entrepreneurship, AI in Marketing, AI in Finance, Leading Change, Reinforcement Learning and Applications, and AI Capstone Project.
Technical Training-
Students build expertise in the usage of various programs such as Python, SQL, SAS, Hadoop, and Spark. They also have access to Linkedin Learning and Udemy.
Faculty Members
The faculty members are-
Ceren Kolsarici- Associate Professor and Fellow of Marketing
Mikhail Nediak- Associate Professor
Ofer Shai- Director
Stephens Thomas- Executive Director and Distinguished Professor of Management Analytics
Rick Valenzano- Assistant Adjunct Professor
Gary Bissonette- Adjunct Assistant Professor
Tracy Jenkin- Associate Professor
Application Requirements
The application requirements of the Smith School of Business Master in Management in Artificial Intelligence program are-
An Undergraduate Degree from an accredited university in math, business, computer science, economics, engineering, or science.
Relevant Work-Experience
GMAT/GRE scores
Foundational Understanding of Programming Languages( SQL and Python)
IELTS/TOEFL scores
Application Instructions
The Master of Management in Artificial Intelligence is a rigorous program. Students are strongly recommended to have exposure to University-level courses in Statistics, Calculus, and Linear Algebra. They must also have experience in computer programming, data analytics, or mathematical modeling.
Application Deadlines
The Smith School of Business accepts admission applications on a rolling basis. The applications are reviewed as soon as the admission committee receives them. Students are advised to apply as soon as possible.
Cost of the Program and Financial Aid
The cost of the Smith School of Business Master in Management Artificial Intelligence for domestic students is CAD 66,390, and for international students is CAD 87,390.
The cost of the program does not cover accommodation, travel expenses, and meal charges.
Financial Aid
The scholarship options are-
Vector Institute Scholarships
Academic Scholarships
Scholarships for Black Students
Scholarships for Indigenous Students
Financing Options
The financing options are-
OSAP Approved(Ontario Students)
Student Line of Credit( Domestic Students)
Student Loan( International Students)
Personal Income Tax Treatment of Tuition Fees( Domestic Student)
RRSP Withdrawals( Domestic Students)
Career Opportunities and Outcomes
After the completion of the Master of Management in Artificial Intelligence students are offered roles like Product Manager of Artificial Intelligence, Artificial Intelligence Manager, Artificial Intelligence Architect, Senior Product Manager of AI, AI and Cognitive Leader, Manager of AI Innovation, Head of Artificial Intelligence, AI and Machine Learning Program Manager, Senior Data Scientist, and Senior AI specialist.
Career Services
The Smith School of Business provides career services like-
Team Coaching
Executive Coaching
Career Coaching