One of the main criteria that modern folks keep on their priority list is the beauty of everything in life. Flooring options are no exception in anyways. Thus, when it comes to flooring, most people prefer glossy and polished concrete over rough and tough ones. No, putting the shiny layer on the concrete would not make it weaker but only stronger in every possible manner.
If you want your office or home floors to be in the spotlight always among the crowds of visitors and employees, then the ideal option to opt for would be none other than polished concrete. Polished concrete not only adds some elegance to the rough and tough floors but also makes them appear prettier and make them stronger from within by not letting the cracks or holes get exposed in the natural weather elements. If you do not have much idea why people go gaga over polished floors, then the following article is all you need to read right now.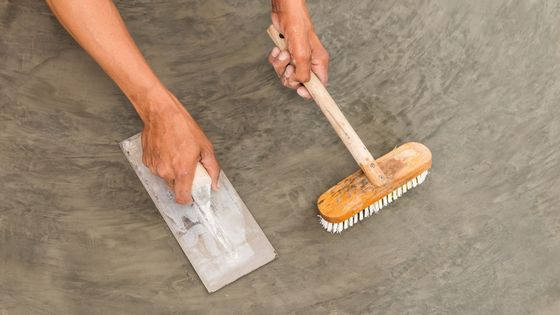 Top benefits of polish concrete for business:
1. A complete end to efflorescence & dusting
The untreated concrete becomes strong and highly vulnerable to a few specific types of damage and chemical reactions naturally. Concrete is extremely porous, so salt migration or efflorescence processes are always taking place. It, in turn, can lead to dusting, damaging the epoxies and another type of surface coating, issues resolved at the source through polishing.
2. Cost-Effective solution
Initially, polished concrete is the most cost-effective option. If you start working by renovating the home and work with the existing concrete flooring, there are no new wood, carpet, tile, linoleum, and several charges with the other forms of floor covering.
Polished concrete flooring is highly durable. It contributes to the reality that it reduces the costs related to repairs, cleaning, or replacement linked with other surfaces. It can help eliminate the costs related to the hardwood floors being waxed, carpets that are steam cleaned, or the chipped ceramic tiles that are changing.
3. Improved Cleanliness
Industrial life is often related to accidents and spills, so these concrete floors must be coated with epoxy or polished. Concrete is mainly a porous material resistant to natural substances such as chemicals, oils, and other liquids.
The liquid floors can help you find a treatment for the floor that leaves them resistant to the compounds or chemicals in contact with them. It means that your space will appear safer, cleaner, and highly productive.
4. Enhanced Appearance
Nowadays, several businesses are aiming to enhance the way they appear. Having a good environment where work boosts the employee's productivity is quite vital. Thus, polished concrete floors can cover you at ease.
Several individuals think that concrete arrives in the standard grey colour that appears amazing when they are polished. Polished concrete flooring today is available across several nuances and shades. The epoxy coatings are color-coordinated to designate specific areas for greater productivity flow within industrial and business settings.
5. Less tire wear and abrasions
If your area is surrounded by greater traffic and footfalls, polished concrete is considered one of the best investments in flooring.
6. Less or no disruption to operations
Each coating on the floor and the treatment process comes with its requirements. For instance, a couple of paints involve the primer layers and curing time since the application of the layers. The time involved in polishing the concrete varies; however, the dry, mechanically polished concrete floor might return to service instantly after the process.
7. Instant Installations
The polished concrete floors have a greater leg up the epoxy coatings where the installations are instant while reducing the facility's downtime. Epoxy coatings on concrete floors take a lot of time to dry, and even since they dried, waiting a bit before returning to work while trampling over them is recommended.
8. No more extensive clean-up with hazards or toxins
Businesses are often putting off extensive flooring projects due to potential safety hazards. Concrete polishing avoids the use of harsh or abrasive chemicals, and it never generates any hazardous waste products. The ventilation within the treated areas is not much of a raising concern. It means that various projects are done during the hours of the day.
Conclusion
The decision of flooring narrows down to polished concrete or epoxy, therefore, you should ensure in speaking with your contractors having sufficient experience with both. But, the goals and specifics of the work environment should get considered. The smaller details will help save or lose you several dollars whenever it comes to the lifetime performance of the facility.