Since the real estate industry in Dubai got the desired limelight, property prices have been soaring. While it's no big deal for avid investors, the potential homemakers have been stressing over the existence of their dream homes. When it appears there's no way out, and they've to pay hefty prices for the chosen properties, they either step out of the league or become debtors.
Being a UAE citizen, there's no way you can't find properties in Dubai that cannot suit your pursuits. Following a few pointers will help to get to your dream home in Dubai in no time. Let's delve into the details below.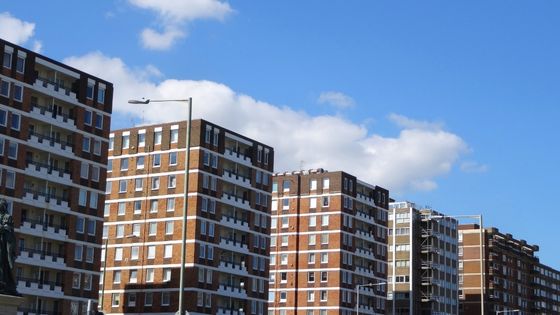 1. The objective of the investment:
Anyone investing in a property in Dubai must clarify whether it's for residential or business purposes. Both of these objectives require a different approach and considerations. For this reason, you must adhere to a few factors like size, number of bedrooms, location, and amenities in your vicinity. If you put it up for lease, it'll make a profitable deal in the long haul.
2. Consider the neighbourhoods:
Dubai is an upscale city with luxurious neighbourhoods, yet that's not it. Besides the extravagant Palm Jumeirah, Downtown Dubai, and Business Bay, the city is jam-packed with some highly-affordable housing communities. So, preparing a list of all the potential districts would be a wise call. You can look into neighbourhoods like Dubai Silicon Oasis, Dubai Sports City, and Jumeirah Village. Later, you can choose by comparing the amenities and lifestyle quality.
3. Setting up a Budget:
Although you cannot pay hefty amounts, setting up a budget is essential for determining all the impending costs. Make sure to get an estimate for the overall purchase. If it's your first purchase as an ex-pat, you'll need to submit a down payment of at least 20% of the prevailing amount. In the end, you'll get a clear picture of which kind of properties you're able to invest in. Among others, you must also be considering agent's fees, moving payments, and mortgage insurance fees, to name a few.
4. Opt for a pre-loved property:
You must be finding all the newly-constructed properties overwhelmingly impressive, yet the prices might blow up your mind. On the other hand, the townhouses on the other side of the street with worn-out carpets can be a good steal. Remember that there's always a way of changing the shag-doormats with the new ones since they're not so costly.
5. Looking into the Property Features:
After setting up a budget, you must seek all the properties you can afford. It could be as simple as the nearby community swimming pool or a nearby fitness centre. However, you must learn to differentiate between your desires and requirements and start prioritising the latter. Begin the venture by confirming the ones that you can't live without. Since Dubai stays on the hotter side, air-conditioning will become a need you can't compromise on.
6. Understand the documentation:
Understanding how property documentation works in Dubai is crucial, especially if you're a novice. Consider making queries regarding negotiations, the eligibility criteria, and the EJARI registration. It's kind of precautionary stuff that provides an idea of the accumulated costs and prevents getting caught up with frauds. Buying a property in Dubai is no catwalk and requires enormous investment. So, it's better to perform due diligence so that you won't get any surprises later on.
7. Review the Registration:
Don't get so engaged with other details that you fail to check the identity of the real estate agent you're connected to. When purchasing a property in Dubai, ensure the agent's registration with Dubai Land Department or the municipality. You can always request a registration card before proceeding. If your real estate agent turns out to be a fraud, not only can you lose your valuable fund, but the government might charge you a fine for acting irresponsibly.
Final Thoughts:
Making a way to the house of your dreams in Dubai isn't impossible, yet you've to get the eyes of an eagle for this purpose. Investing and renting might not go hand in hand, but the costing part aligns with both situations. Whether you're seeking to invest in apartments for rent in Downtown Dubai or anywhere else, the above factors will certainly come in handy.