Do you like meeting new individuals each day? Then being a marketing executive would be a rewarding career choice for you. As a marketing professional, you serve as a crucial link between customers and the goods produced by your business.
A marketing executive is a specialist who plans, creates, and manages the entire marketing strategies and campaigns to advertise a business's brands, goods, or services. His responsibilities include: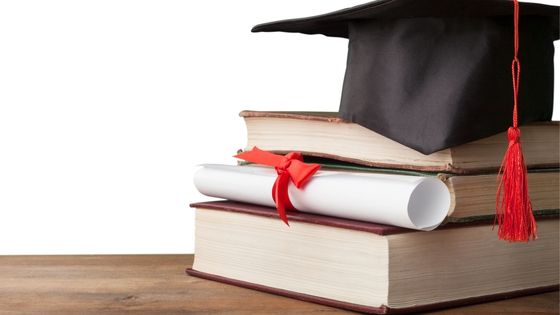 Developing new product marketing methods.
Creating marketing materials.
Analyzing performance data.
Executing marketing campaigns of various kinds.
To become a Business Marketing Executive, you should have a Marketing Degree. So let's know which marketing degree is the best for the Business Marketing Executive position.
Best Marketing Degree For Business Marketing Executive Post
BBA Marketing Degree
The Bachelor of Business Administration (BBA) marketing degree program in the UK typically lasts three to four years. It is aimed to provide students with an in-depth understanding of the interplay between the many functional areas of a business.
Because of their high demand, Marketing Universities in the UK have some of the most competitive admissions processes. You are in luck since there are a vast number of universities of business all around the nation from which you may choose the one that best suits your needs.
MBA Marketing Degree
The significance of a master's degree in business administration (MBA) in marketing has expanded to include the influence of digital media and international marketing. The Master of Business Administration (MBA) in Marketing is a Dynamic Program with huge market demand in the UK.
You will not only be prepared for a Business Marketing Executive position in the marketing area by earning an MBA in Marketing, but you will also be prepared to become a multi-talented marketing professional with general management abilities, communication skills, and marketing techniques.
BSc Marketing Degree
The Bachelor of Science in Marketing degree program establishes a shared platform of essential information and abilities, which serves as a basis for further advanced and independent study. You will get a worldwide perspective on how marketing affects other countries and peoples, in addition to gaining a unique insight into the role and function of marketing in modern society.
You will be exposed to a variety of topics so that you can gain an appreciation for the multifaceted and interdisciplinary nature of business administration and marketing, as well as develop or improve a wide range of conceptual, technical, quantitative, and personal skills.
Certificate in Sales and Marketing
The Certificate in Sales and Marketing is typically a 10+2 level program. Depending on the educational establishment providing the training, the time required to complete this course might be from three months to a whole year. Students who want to enroll in this class must have completed at least the 12th grade or an equal level of education from any recognized board.
App Marketing Degree
You can get the information and skills needed for business and marketing jobs via marketing of applications. Additionally, you can gain an awareness of the market, product placement, and promotion and start investigating the roles and responsibilities that business and marketing play in a global society.
You can also learn about corporate communications and management. Studying fundamental economic principles also teaches students about personal money, financial systems, cost-profit connections, and economic indicators and trends.
Benefits of a Marketing Degree
A graduate has several alternatives to choose from when pursuing a career in marketing. People are naturally inclined to believe that marketing is nothing more than advertising, but in reality, many beautiful intricacies are involved in marketing.
People have a natural inclination to assume that marketing is all about advertising. The job placements might be in various disciplines, from print and conventional marketing to digital and traditional marketing.
During your studies for a Marketing Degree, you will be exposed to a wide variety of topics, including Marketing Executive, Human Resource Management, and Marketing Communication, both of which will come in handy in the future, both when you are working for well-known companies and when you are running your enterprise.
When you have completed your degree in marketing, you will have a wide variety of work opportunities accessible to you. You have the opportunity to work in various roles, including Marketing Executive, Marketing Manager, Media Planner, Market Research Analyst, Brand Manager, and many more.
You will know about planning, management, conducting business analysis, and understanding the behavior of customers.
There is never a time when marketing specialists won't be needed. Even when things are going poorly for a company, the owners want to make sure they have a marketing specialist on staff who can manage difficulties and build sales so the company can get back on track. A marketing graduate is unlikely to be fired from their current position.
Strong communication skills are necessary for most marketing roles, which your marketing education should help you acquire. For example, sales classes may teach you the components of a convincing presentation, and advertising courses can help you learn how to develop a marketing message that successfully appeals to a target audience.
Conclusion
As a graduate with a degree in marketing, you have access to a wealth of employment choices, and achieving personal satisfaction in your work is well within your grasp. Studying marketing has several benefits, one of which is that it can lead to a diverse range of job options appropriate for individuals with various personalities.
Opportunities abound for graduates who possess the necessary knowledge and prior work experience. Think about getting a degree for Marketing Executive in marketing right now.