The perfect women's jewelry is more than just a shiny accessory. The most beautiful jewelry brands create precious sentimental items that remind people of the most influential people and events. So, let's check out the top 15 most expensive and designer jewelry brands today.
Many jewelry brands are available in the market, and one of them, Ross-Simons, offers the best quality jewelry of gold, silver, and diamonds. It has a wide range of men's, kids, and women's jewlery. You can save more by using the Ross Simons Coupon Code. Pick up the pace, Snap now, and you will get our forthcoming offers like Cyber Monday 2022 and Black Friday 2022.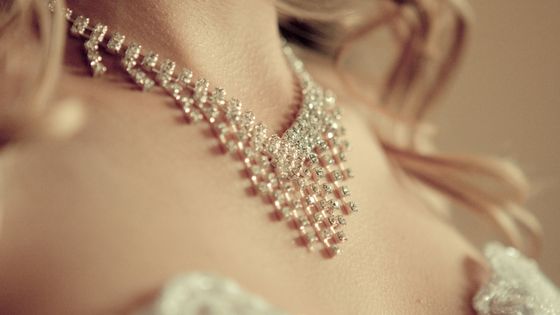 Best Jewelry Brands:
#1 H. Stern
Hans Stern, a designer from Germany, founded the Stern shop in Brazil in 1945. After him, his son Robert Stern continued his father's heritage and grew the company. Most of the jewelry lines by H. Stern were inspired by a historical figure or significant cultural event, making them unique. H. Stern has a considerable presence and a committed following among everyone worldwide, from Hollywood celebrities to the general populace.
#2 Cartier
In 1847, French fashion designer Louis Cartier established Cartier in Paris. In a few years, it became well-known for producing priceless jewelry and grew to include other major cities worldwide. The fabled panther-shaped brooch, made by Cartier in 1947 with pave diamonds and the most exquisite stones, is legendary. The Princess of Windsor, entranced by this masterpiece, attracted the entire world's attention. Since then, Cartier has produced a revised version of this, which is still the most anticipated item each year. Additionally, it is renowned for auctioning off the best and rarest jewelry.
#3 Bvlgari
Greek immigrant Sotirios Voulgaris founded the Italian company Bvlgari in the late 18th century. The colorful stones and diamonds that makeup Bvlgari's distinctive jewelry are stunning and one-of-a-kind. Its most famous line is "Serpentine," which features watches, necklaces, and bracelets that are coil-shaped like snakes and covered in diamonds and precious stones.
#4 Harry Winston
Harry Winston established the company in 1932 and died in 1978. The business kept the name and produced fine jewelry with diamonds and gemstones. Celebrities keep wearing Harry Winston on red carpets because the designers maintain the historical feel while creating modern jewels.
#5 Chopard
The Swiss business Chopard was founded in 1860 by Sonviellier and became well-known for producing timepieces for women. Later, it broadened its scope and began creating jewelry for ladies, which is still in high demand today. In 1960, they sold it to a German company that kept their name and carried on producing wrist and pocket watches for women that had made them famous. Chopard is one of the best jewelry brands worldwide.
#6 David Yurman
This American jewelry brand, founded in 1980 in New York by David and Sybil Yurman, arrived much later than the other major brands. It is equal to other industry heavyweights. It creates jewelry to meet the diverse needs of women, whether for a red-carpet event or as an everyday necessity. Its signature piece is the 'Cable Motif,' which is made of silver, platinum, or gold wire and is embellished with gemstones or left unadorned. David Yurman is frequently seen as a celebrity.
#7 Van Cleef & Arpels
A French design firm from the Art Deco era is called Van Cleef & Arpels. Salmon Arpels, Alfred Van Cleef's uncle, and others founded it. Van Cleef is renowned for his futuristic creations, including "Mystery Setting." its watch, ring, earring, and necklace designs all feature vintage appeal and gemstone-making techniques.
#8 Boucheron
In 1860, Frédéric Boucheron founded Boucheron, swiftly becoming the leading opulent jewelry brand. Boucheron initially produced jewelry for the affluent Parisian class. All eyes were on Boucheron when it relocated to 26 Place Vendôme in 1898.
Given that it was at the intersection of the road and was the brightest, the gems would stand out and dazzle.
#9 Hermes
Thierry Hermès, a Paris-born fashion designer, founded Hermès in 1837. The upscale brand, famous for its striking patterns and colorful colors, now produces jewelry for ladies. Like its other items, it is renowned for producing bespoke and limited edition jewelry instead of mass production. Since leather is its specialty, it has created designs that combine leather and enamel to create modern jewelry and other luxurious gold and diamond collections.
#10 Chanel
We're all familiar with the French fashion house Chanel. Gabrielle, or "Coco" Chanel, the legendary founder of the wealthy fashion company, did so in 1909. Coco Chanel is renowned for her ground-breaking designs and for advocating and creating clothing that fuses feminine and masculine features in a way that does not stereotype women but brings out the best in them. Chanel creates elegant collections of diamond sculptures in addition to unique modern jewelry.
#11 Buccellati
A well-known brand in Italy and other major cities, including New York, London, Paris, and Hong Kong, is Buccellati. Buccellati's rich history and tradition produce stunning jewelry with diamonds threaded through gold and silver and bug and animal forms adorned with gemstones.
Moreover, Buccellati makes more beautiful jewelry than other jewelry brands.
#12 Dior
Christian Dior is a master at what it does, whether it's clothing, handbags, perfumes, or jewelry. The brand expanded into jewelry making in 1950 because it was a natural progression that complemented its existing product line. Dior sells jewelry at both ends of the spectrum, from heavily encrusted colorful gemstone watches to fine jewelry, and it understands the market and its customers.
#13 Mikimoto
If you're a fan of pearls, you've probably heard of Mikimoto, an haute couture brand that creates pearl jewelry with the best materials and craftsmanship. It was founded by Mikimoto Kokichi, a Japanese fashion designer. It began in Tokyo in 1899 and quickly spread to other major cities worldwide, including New York, London, Bombay, Shanghai, and Paris.
#14 Graff
Laurence Graff began working as a designer at 15 in England before deciding to make his career as an apprentice under a well-known jeweler. He founded Graff Diamonds company, opening his first store in London in 1962 and many more shortly after. He is renowned for purchasing renowned diamonds and setting them.
#15 Tiffany & Co
When talking about designer jewelry, the first company that comes to mind is Tiffany & Co. because of the strong heritage associated with its name. Jackie Kennedy, Elizabeth Taylor, and other celebrities are devoted patrons. Tiffany Young & Ellis was the name that opened its first store in 1837. Later, it changed to Tiffany & Co. and extended to London and Paris.