In this world Himalayan treks are the most preferable ,most sought after and at the same time most elusive trekking destination. To see the most beautiful creation of God you must visit and trek in the Himalayas treks. Rejoice in the beauty of whiffing valleys, snow capped peaks, and picturesque grasslands. Himalayan treks are popularly known for their trekking activity, but there still exists a handful of hiking trails, which sit in sanctity and are yet to be discovered. The Himalayas are home to several high mountain peaks, passes and gushing rivers.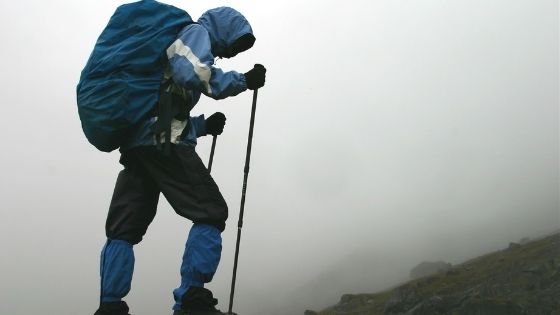 Apart from the famous trekking and hiking locations that lead to the world's highest mountain peaks , there are many places that depict the beauty of nature but have not yet been discovered and popularised.
So here are some lesser known Himalayan treks to take out the inner mountaineer inside of you. Without wasting time let's move on.
1. Kedarkantha Trek:
The excellent campsites, stunning views, and summit experience can only be found on the Kedarkantha trek. This journey is perfect for anyone interested in getting their feet wet in the realm of winter trekking.
Difficulty level:
This trek is almost moderate to easy trek as this place is not too high in altitude which enables even the beginners to enjoy and gear up their trekking experience.
Best time to visit:
The best time to visit this place is from December to April.
2.
Indrahar Pass trek:
Maximum altitude:
 Located at 4342 metres above sea level, Indrahar Pass offers an enchanting experience for visitors. It is located at the confluence, within the horizon of the alpine massifs. 
Difficulty level: 
 The Indrahar Pass climbing trail is moderate to difficult with a total distance of about 35 km. Best time/season :
 It is best to visit this pass between April and June or August to October as hikers can experience an enjoyable stay during these months. For the first few months, the trails are covered with snow, making hiking difficult. In addition, during the monsoon season, the Kangra and Chamba valleys experience heavy rainfall.
Place:
 The Indrahar Pass is located in the Dhauladhar Mountains of the Himalayas with remarkable villages below. In addition, it is known as the border line between the Chamba and Kangra valleys. Dharamshala is located at a close distance from where a large number of tourists flock.
3.
Pangarchulla Peak trek:
At 14,700 feet, the Pangarchulla Peak in Uttarakhand is a formidable challenge to tackle. This journey will test your endurance and push your limitations by providing beautiful vistas of Mt. Nanda Devi, Mt. Dronagiri, Mt. Garud, and many other breathtaking sights throughout the way. This journey is ideal for those wishing to take it up a notch with some of the most breathtaking scenery imaginable.
Pangarchulla trek is one of the most unusual treks during spring. This trek is less well-known than other treks, but it offers the most spectacular views of any summit. Pangarchulla peak trek has everything from lush green meadows to white snow.
Difficulty level: 
Moderate. Also the difficulty level depends on the month which you chose to trek.
Best time to visit:
This place can be visited throughout the year except for monsoons. However, winter is the most preferred season to visit.
4.Nag Tibba trek:
Nag Tibba, at 3,022 metres above sea level, is Uttarakhand's highest peak. The Nag tibba trek is a great weekend getaway for adventure seekers. It got its name from Nag Devta. The NagTibba Trek is a delight for adventure lovers from around the globe. It offers the most tranquil and thrilling trekking routes through dense jungles and meadows. You'll be awestruck by the beauty of Nag Tibba's fauna and flora and lush green mountains, and dense forests.
Difficulty level:
It is an easy to moderate level trek. The base can be reached through a jeep and also this trek is accessible for people of all age groups having a little knowledge of Himalayan treks.
Best time to visit:
You can trek here throughout the year but the most preferred season is winter as it is a famous winter trek place. So the most suitable period is from December to March when the temperature is 15 degrees Celsius.