Content marketing is the most popular and proven strategy to entice buyers to your business. Contrary to outbound marketing like cold calling, this inbound marketing method creates curiosity in users that drive them to your business.
This is a strategy that helps reach out to your customers through content catering to their problems. If you want to generate leads for your business, first, you need to make potential clients believe that you are trustworthy and consistent in serving your customers.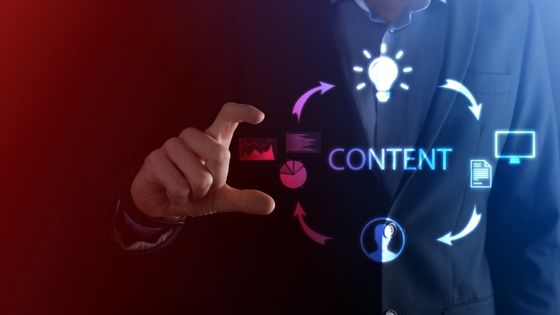 Content marketing is a deep concept, but many people think that it is just about writing blogs for your website or for third-party sites to show your presence in search results, and you are all done. The fact is that it is not just limited to blogging. It means creating content that aims at providing the solution to the problems of users.
The purpose of inbound marketing will not be resolved unless potential customers themselves find something engaging and come to you to buy your products. Content marketing provides you with a way to cater to the market yourself so as to become a brand.
You are not just supposed to talk about your products and services. For instance, if you are an online lender selling a business loan in an instant, you do not need just to explain its features and benefits. You should rather talk about the real concerns of people, like what kind of problems can be resolved with useful tips. Here are the mistakes you must avoid to make content marketing successful.
Not creating reusable content
The biggest problem is that you do not generate reusable content. To create quality content, you need to get involved in research. It is a time-consuming process. A rule of thumb says that you should create reusable, evergreen content.
For instance, creating a blog on how to make a budget is an evergreen piece of content. This is because your target audience will always be curious to know about budgeting methods and how to make them successful.
You may think you have created this blog once, so you do not need to reuse it, but it is not that way. You will have a new audience, and they will also be interested in it. Therefore, this piece of content will never be boring. You can promote it on social media as well. However, you do not need to keep the title and head the same. Try to change it in an engaging way so your followers do not find it boring. You should ensure you provide your followers with the best and most engaging content.
Not creating enough content
You will have to produce the desired content so your followers stay engaged with you. If you are looking to generate a lot of leads, You will have to feed your potential clients with a lot of content. The more content you share with your users, the higher your visibility will be.
This will help you emerge as a brand. However, generating a lot of content does not mean that you have just to throw multiple blogs into the bin of search engines. It is like an eternal well, never-ending and unlimited.
It will swallow all content that you feed it, but the ultimate point is how many of your potential prospects are actually engaged with your content and whether they are getting any desirable benefits. Content is the only key to filling your sales funnel.
You will have to spread awareness about your business, products and services. The more people get to know about your products. The more people will show interest in your products. You will have to balance informational and marketing content.
If you entirely focus on the former, you will be unable to convert your prospects into sales, and if you focus only on the latter, users will likely think you just do take care of your sales, not your users. You may need to hire a marketer who will make a plan for how and what kind of content you will create. Your marketer will also analyze how your marketing strategy is working. You may hesitate to hire a professional marketer if you are a start-up company, but it will certainly go a long way.
Not paying attention to user-generated content
Another big problem is that you do not pay attention to user-generated content. It is content that includes images and videos created by users. Remember that people trust images and content people share more than a brand does.
Further, you will get an idea of new topics you can target to create content around, which will help create more curiosity and engagement in users. User-generated content tells you what people are doing on social media and what kind of content pieces they are sharing.
Not updating content
Some pieces of content will be evergreen, while others may require an update. For instance, if you have created a blog on budgeting methods, you do not need to update it unless you have some unique point to add, whether in the form of text, infographic or videos.
If you have created content on a topic that reveals statistics, you will have to update it periodically. If a new study has been done, you will have to add the latest data to that blog. Updating your content is essential otherwise, it will not help attract leads at all.
Be updated with the latest news and trends. Read newspapers and be in touch with sources that share information relevant to your business field. Case studies are also a vital source for gathering such information.
Take message home
To make content marketing successful, you will have to create engaging content. Identify your target audience and understand their needs so you create content relevant to their needs. Use reusable content and pay attention to user-generated content.
You will have to provide content to your audience constantly, so make a proper strategy for how and what you have to do.