Social media is a collective term for websites and communication apps rooted in virtual communication. In today's digital world, social media affects our perception of life to a large extent. Since the early 2000s, social media has slowly blended with our individual and professional lifestyles. But social media is not restricted to just the entertainment and social circle; it is also essential in the professional space. The content sharing feature and the unique communication methods have made business communication and marketing easy for everyone. You can interact with friends, family, customers, and other business contacts.
Social media marketing, for instance, is one of the most powerful tools in digital marketing. Think of it this way; you come across a promotion clip for an escape room while scrolling through Instagram. You might become interested in visiting the location with your friends and family. This is possible because of effective social media marketing. Businesses need to invest in and develop good social marketing strategies to compete with other similar companies.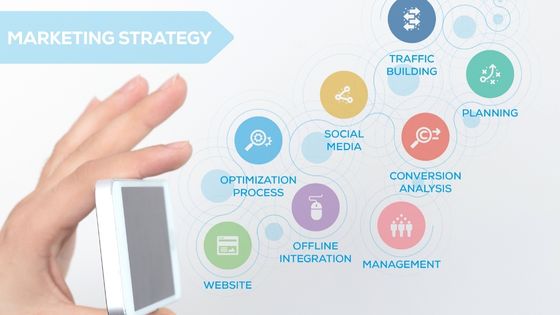 Read along if you are looking for some social marketing strategies to focus on in 2022.
8 Social Marketing Strategies to Apply in 2022 to Beat the Competition
Since social media is a hub for the digitized business world, it is essential to focus on specific digital marketing trends to help increase brand awareness. Social media is one of the most powerful digital marketing tools influencing the interaction between producers and consumers. So, you must keep track of social media channels like Facebook, Instagram, Twitter, BlogSpot, etc., to best capitalize on the demands and interests of the people. Your job is to ensure your product reaches its target audience and to achieve that, you will need good social marketing strategies focused on audience reach. Here are some social marketing strategies to keep an eye on in 2022.
1. Personalized Content
Personalization is the key to a successful social marketing strategy. You must churn out fresh and exciting content to bring in audience engagement. Increase brand interaction by involving personalized and audience-specific content.
2. Audience specific content
Research your target audience. You must focus on particular markets you want to tap on and use that data to post target ads or e-mails. Include pictures, video content (reels), and exciting posts relevant to your audience. Focus your energy on creating audience-specific content.
3. Post timings
Timing is essential for everything but especially when it comes to social media posts. You must research the timings when your or even your competitor's post reaches an audience. Understand the timing during when you can get the most audience and capitalize your social marketing strategy based on that time frame.
4. Research on hashtags
You must use appropriate hashtags to promote your content and reach the targeted audience. Research the particular keywords or hashtags you will require to get the explore page of your audience. Use hashtags that are trending and relevant to your brand r products. This, too, will help broaden your reach.
5. Social media polls
A significant focus has been given to social media because of its effectiveness in today's world. Social media polls are a great way of increasing user engagement with your business's social media account. It is a great social marketing tool because it captures the attention of online users and, at the same time, gathers data concerning user demands.
6. Social media advertisements
Social networking is an excellent way to promote your business and attract customers. The online space acts as a large digital marketplace where you can advertise your products, attract new customers and thus increase revenue share. Social media advertisements are usually cheaper than traditional marketing and take less time to showcase results. Investing in paid ads, stories, and similar posts will help your business increase user interaction and double the conversation rate from user to consumer.
7. Social Media influencers
Social media influencers have tremendous power to attract an audience and promote your products or business. An e-commerce social media marketing strategy gains the most from influencer marketing. An influencer's regular and loyal following will help navigate traffic towards your business well.
8. Virtual assistance
Although virtual assistance is not new in the market, it has become more prevalent in recent years. In 2022, the global intelligent virtual assistant market is expected to grow significantly- from 2.48 billion USD in 2017 to 17.72 billion USD by 2023 at a CAGR of 38.82% in 2017 and 2023. Small businesses and entrepreneurs are the most common target audience for virtual assistance. This is because most online users or customers interact with virtual assistants to solve their queries or to cater to their demands. It is a highly efficient and cost-effective way of satisfying customers in a digital space.
Conclusion
Social marketing is an essential aspect of the business world in 2023. To defeat your competitors, you must focus on strategies that best capitalize on social media trends and techniques. Focus your attention on personalized, innovative, and technologically advanced content.