As a new author, it can be difficult to navigate the ever-changing world of book marketing. With the rise of social media and the decline in traditional advertising methods, it can be hard to find your audience. But, with some savvy marketing skills and an understanding of the latest trends in book marketing, you could find success! In this article, we'll explore how to reach your target readers in 2023 – so don't miss out!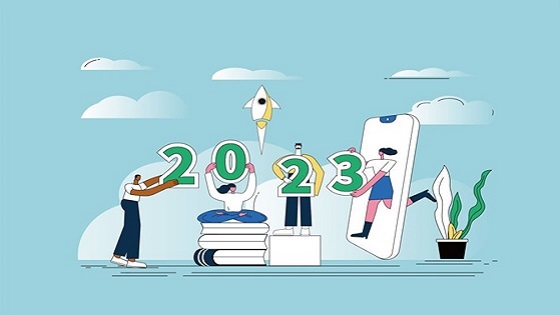 Introduction: What Is Book Marketing?
The most important thing to remember about book marketing is that it is not about selling your book. It's about finding your readers. It's about building a relationship with your readers and giving them a reason to care about your book.
Book marketing is not a one-time event. It's an ongoing process that starts long before your book is published and continues long after it's been released. The goal of book marketing is to create a sustainable relationship with your readers so that they will continue to support you and your work or read the best political fiction books.
There are a lot of different ways to market a book, but the most important thing is to be strategic about it. Don't try to do everything at once. Start with a few key strategies and build from there.
Here Are Some Things To Keep In Mind As You Develop Your Book Marketing Plan:
Know Your Readers: The first step to finding your readers is understanding who they are and what they want. Take some time to research your target audience and figure out where they hang out online and offline.
Build a Platform: A platform is simply a way for you to reach more people with your message. If you don't have a large platform, start small by building an email list or creating social media accounts dedicated to promoting your book.
Benefits of Book Marketing
Readers who engage with your book are more likely to:
Read your work
Recommend it to others
Leave a review
Buy future books by you
Become a lifelong fan!
Types Of Book Marketing Strategies:
There are a few different types of book marketing strategies that you can use to help you find your readers. Some of these include using social media, doing online marketing, and even offline marketing.
Social Media– One of the best ways to market your book is through social media. You can use sites like Twitter and Facebook to reach out to potential readers and let them know about your book. Make sure to use hashtags and post interesting content that will make people want to read your book.
Online Marketing– Another great way to market your book is through online marketing. This can include things like creating a website for your book or starting a blog. You can also do things like pay-per-click advertising or setting up Google AdWords campaigns.
Offline Marketing– While it may take more effort, offline marketing can be very effective for selling books. This can include things like setting up booths at local events or participating in book fairs. You can also hand out flyers and posters to businesses in the area.
How To Reach Your Target Audience?
The first step in finding your target audience is identifying who your book is for. This will help you determine where to look for readers and how to market your book.
Once you know who your target audience is, you need to reach out to them. There are many ways to accomplish this, including:
Social media – Use social media platforms like Twitter and Facebook to reach out to potential readers. Make sure to use hashtags and keywords that relate to your book's genre or topic.
Book websites – There are many websites dedicated to books and reading. Create a profile on Goodreads or LibraryThing and add your book's information.
You can also create a blog or website for your book and include links back to these sites.
Traditional media – If you have the budget, you can use traditional marketing methods like print ads or television commercials. However, make sure that your ad campaign is targeted at people who are likely to be interested in your book.
Word of mouth – The best way to reach potential readers is through word-of-mouth recommendations. Ask friends, family, and others who have read similar books if they would be willing to recommend yours.
Best Practices For Online And Offline Book Promotion:
There are a number of ways to market your book online and offline. Here are some best practices to get you started:
Create a website or blog for your book. This is a great way to generate interest and promote your book to potential readers. Be sure to include information about the book, such as the synopsis, excerpts, reviews, and purchase links.
Use social media to promote your book. Platforms like Twitter, Facebook, and Instagram are excellent ways to reach out to potential readers and create buzz around your book. Engage with your audience and post updates frequently.
Get involved in online communities related to your book's topic. These can be forums, discussion groups, or even social media groups. This is a great way to connect with potential readers who may be interested in your book.
Give talks or readings at local venues. This is a great way to connect with potential readers in your community and build interest in your book. Be sure to promote these events ahead of time through flyers, posters, and social media posts.
Analyzing Your Results And Adjusting Your Strategy:
After you've completed your reader survey, it's time to analyze your results and adjust your strategy accordingly. While you are doing so, there are a few things to keep in mind:
Look at the big picture. Don't get too caught up in the finer points; rather, concentrate on the overall trends. What do your results tell you about your book's marketing potential?
Be realistic. It's important to be realistic about what your book can achieve. If your survey results indicate that your target readership is much smaller than you thought, don't despair; just adjust your expectations accordingly.
Use your findings to fine-tune your marketing strategy. Based on what you've learned from your survey, what changes do you need to make to your marketing strategy? Are there certain channels or tactics that you need to focus on more?
Keep track of your progress. As you implement changes to your marketing strategy, keep track of how they're impacting your results. This will help you fine-tune your approach even further and ensure that you're on the right track.
Tools & Technology To Utilize In 2023:
There are a lot of tools and technologies available to help you market your book in 2023. Some of the best ones are as follows:
Social media platforms – Use social media platforms like Facebook, Twitter, and Instagram to reach out to your target audience. Make sure to post engaging content that will get people talking about your book.
Email marketing – Email marketing is still one of the most effective ways to reach out to potential readers. Create a catchy subject line and compelling message to encourage people to check out your book.
Book trailers – A book trailer is a short video that introduces potential readers to your book. Create an attention-grabbing book trailer that will make people want to read your book.
Blogging – Start a blog and write posts about your book. This is a great way to get people interested in your book and talk about it.
Paid advertising – Invest in paid advertising like Google AdWords or Facebook Ads to reach even more potential readers.
Conclusion
Book marketing in 2023 is very different than it has been in the past. With so many tools and options available, it can be overwhelming to figure out where to start. However, by following these steps, you can find your readers and increase your book sales. By understanding who your target audience is and taking advantage of the different marketing channels available today, you will be able to create a successful book marketing campaign that reaches the right people and helps grow your readership.