Does stress and anxiety between you and your partner often turn into a source of disagreement and conflict? Do you fight more often? Do both of you tend to isolate one another and become more annoyed, unhappy, or angry? Or do the hardships that occur, present a chance for you and your partners to learn how to assist one another? Choosing the right time and space where couples can discover ways to encourage, soothe, and care for one another, can help them to develop the ability to become a helpful companion.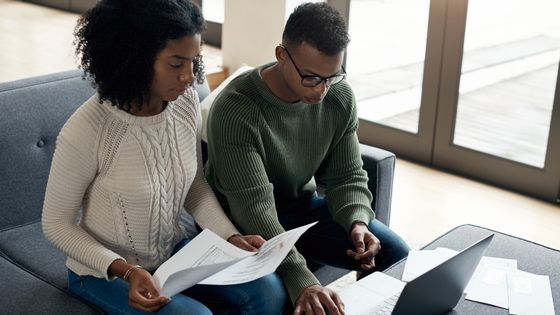 The balance of masculine and feminine characteristics can result in the optimum push and pull in a relationship, which creates a true connection and ignites passion. It might be challenging to know how to be a helpful partner. Does one have to concentrate on finding solutions or might have to discover and embrace empathy and care in order to provide support for their companion? With little effort, there are some supporting strategies that help both partners to perform to manage their relationship effectively.
Ways to be a supportive partner.
 1. Ask your partner, what can you do.
In the midst of stress and difficult circumstances, it can be difficult for many people to explain what they want in general and from their relationship. Ask your partner instead how you may be of assistance to them in the long term. You might inquire, "Is there anything I could do for you while you're unhappy?" or "Anything can I do to assist when you're stressed?" Even though these appear to be straightforward inquiries, they will be of great assistance. When they are depressed, some people prefer to be alone, while others choose to be among their loved ones. To avoid confusion, find out ahead of time what your spouse needs and desires from you, and how you can be supportive.
2. Change the perspective.
When stress takes control in a particular situation or dominates the status of your relationship, it can lead to further tension and a sense of alienation. And if that tension continues, it might result in a distant relationship that is devoid of care, love, passion, and happiness. Successful people understand how to change their views so that challenges can be turned into opportunities. Stress may help partners connect and help each other to overcome difficult times and feel like a team. They can use it as a chance to advance their relationship maturely and develop as a two-member group for any future hardships.
3. Have faith in your partner.
Expressing your beloved that you have trust in them can lead to supportive companionship. When spoken in a calm and loving manner, the words of a romantic partner can provide a fair bit of relief and reassurance. You don't have to feel that you must express something in a detailed fashion. In fact, if your partner is going through a difficult moment, sometimes the smallest words can mean the world to them.
4. Be emotionally supportive
You need to be emotionally open to learning how to be a helpful partner. This entails having the courage to open up in relationships and communicate your actual emotions, and confront your concerns more frankly. Some may find it more challenging to be emotionally available since they prefer finding answers to issues over discussing things in detail. However, others might struggle if they have experienced similar challenges in the past and were unable to overcome such situations. The secret is to learn to forgive and stop dwelling on the past.
5. Use Active Listening Practices
Being a helpful spouse and engaging in deep listening often go hand in hand. However, one may fail to listen to one partner intently. One should make time to listen actively rather than staring at their smartphones, thinking about their work, or devoting time to social media. Making eye contact and providing nonverbal cues like a smile or nod, exhibiting open and assured body language, and being totally present are all part of exercising deep listening, when having a discussion with your partner.
6. Recognize when and how to provide your partner some air.
Knowing when to intervene, when to back off and when to give your spouse space during a stressful situation can be an effective way to be a supportive partner. A partner may step in and help carry some of the weight when their significant other is in the middle of a hectic situation or is hurrying around getting things done. By doing this, they can offer their partner the additional room they need to complete work or give them a break they really need. As a champion, one might also hold off on offering their support until a calm period, and support specifically when their partner needs them.
7. Displayphysicalaffection to your partner
We feel like we are being dragged in multiple directions when we are under distress. Physical interaction is one of the most vital ways to be helpful, even when we don't feel like giving it. This is similar to deep listening. Even if you aren't feeling cheerful, holding your partner's hand or just caressing them, can re-establish closeness and make you both seem more supported. It is somewhat identical to how smiling can alter your thinking.
8. Be Clear
In a romantic relationship, emotional support often extends beyond verbal praises. Your partner may easily lose track of the greater picture when under stress. Many people experience increased tension as they develop tunnel vision regarding a certain work or endeavor. So be more precise and practice being helpful by stressing the qualities of your partner that you adore and respect, as well as leverage on their talents to push them in moving forward even under pressure.
Scheduling an online counseling session that is solely focused on couples who are having relationship issues may be beneficial. Many couples are nervous and anxious before their first session, but they rapidly become accustomed to the situation and start to appreciate the experience and its advantages. The first session with a Relationship Counsellor is primarily a time for information gathering, during which the couple's therapist asks about the background and current issues. Best Psychologists and top Couple Counsellors often work with couples without displaying their personal biases. Best relationship counselors can assist you in resolving your relationship issues using a range of approaches and techniques such as open dialogues, role modeling, role acting, and analyzing bad behavior patterns.