The buzz around the potential of visual marketing in enhancing the users' engagement with the brand is real.
The visual appetite of the users is growing. The fact that social media is making into all aspects of human life represents a remarkable opportunity in front of the e-commerce industry to introduce visuals into their marketing campaigns.
74% of marketers employ visuals in their content strategy, indicating the importance of visual content marketing in the growth of any business online.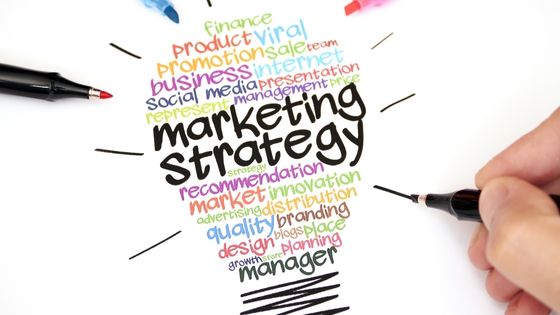 So, if you have been looking out for strategies to enhance your visual marketing efforts, you have stumbled upon the right blog. Keep reading to know more.
What Is Visual Marketing?
Content marketing is evolving constantly, compelling marketers to adapt to new trends and strategies. A visual format of the content is something they need to look forward to, as it is exciting, alluring, and dynamic all at once.
When you employ captivating visuals, GIFs, graphics, etc., in your marketing strategy, you help your customers to visualize better, engage with the campaigns, have better interaction with brands, and make an informed purchase decision.
Statistics prove, 80% of marketers use visual marketing in their social media marketing. This number being substantial is indicative of how aggressively marketers are using it.
Must Read – How Long ETSY Take To Ship Orders
The must-have marketing strategies for your brand's success
1. Let Your Users Play Protagonist
Users are playing the lead in every brand's story. By incorporating visuals created by them speaking of your brand, you let consumers tell the story of your brand with a hint of authenticity.
Leverage these visuals into your eCommerce website's homepage, product pages, etc., to improve your brand's credibility, and appeal and to better attract potential visitors to your brand.
Resourcing these visuals with product tags can help you in selling better as the potential users can look up to the past experiences the users and decide if they would want to invest in the brand.
2. Provide A User-Friendly Experience
A user-friendly interface for your website is extremely crucial, apart from being customer-centric in order to achieve the zenith of success in visual marketing.
When you include visuals as part of your website's content, you boost the probability of your website visitors getting engaged with your brand.
A personalized experience through moving visuals at your eCommerce outlet can make your customers want to visit your website and make purchases.
3. Turn Your Social Into Sales
Leverage the power of content generated on social media to attract, engage and convert your customers better.
Shoppable posts can help you bridge the gap between the discovery and purchase of products. All that you need to do is, discover your earned media over the internet, add product tags, and embed them on your eCommerce store.
By selling products by making your user-generated content shoppable, brands can potentially increase their sales and boost the brand's awareness amongst visitors.
Additionally, it is a great way to avoid long procedures before finally filling in the payment details leading to cart abandonment. This further drastically improves the conversion rate.
4. Focus On Being Mobile-Friendly
Being mobile-friendly is no more an auxiliary but a necessity to be able to combat the soring competition.
The fact that 54% of the total visitors are mobile-driven and 30% of the total purchases are done through mobile phones, your platform has to be mobile-friendly for it to be able to reach out to the masses.
Your visuals must be adaptive, to ensure that your visual content is suitable and seamless for all mobile users.
5. Use Clear Calls-To-Action
Visual marketing can help you get your potential leads to move further in the buyer's journey. But, for this to happen, ensure that you employ appropriate CTA in each piece while considering its goals and targeted demographics.
Coming up with a strategic CTA usually is a two-step process: the first is defining where you want your audience to get directed after being exposed to that content. Post which you need to come up with the right message to convince them to take action.
Big flashy buttons might not be the choice you would want to make, use visuals created by the users of the brand to inspire a click.
6. Support Community Building For Better Brand Loyalty
Creating a community is important to keep your users engaged with your brand. If your community is strong, your consumers will be more loyal.
This community is your social proof. To further enhance the connection between this community, encourage brand activities, run contests, conduct polls, and ask for creative submissions. The content thence collected will be UGC for your brand and can be repurposed for head-on community building.
Over To You
Visual commerce is the millennial way of generating more sales and revenue for brands. Moreso, because customers today get hooked to brands that craft a story.
Now that you know how impactful visual commerce can be, work your way out at full tilt.