As the internet has become a more popular way to share information, it has also become a breeding ground for rumors and false information. If you want to protect your reputation online, you need to know how to manage it.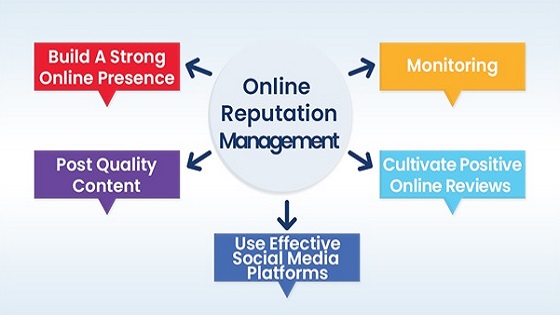 Reputation management is the process of managing your online reputation so that it is positive and reflects your positive brand values. It is important to remember that your online reputation is one of the most important assets you have, and you need to take care of it if you want to keep it strong. This article will discuss the importance of managing your reputation online and offer some best practice tips.
1. Build A Strong Online Presence
There is no doubt that a solid online presence is vital for any brand. A well-run website can provide customers with valuable information, help promote the brand, and attract new customers. In addition, a strong online presence can help a brand build trust and credibility with potential customers.
There are a number of factors that play into a brand's online presence, and it is essential to consider all of them when building a website. A brand's website should be easy to navigate and contain information that is useful to customers. The website should also be updated regularly, and the brand should make an effort to keep up with the latest trends in web design and marketing.
A brand's online presence can also help to build trust and credibility with potential customers. A well-run website can show that the brand is serious about its business, and it can also help to build a relationship with potential customers. In addition, a strong online presence:
A strong online presence can help your business grow and reach new customers.
It can also help you create a more positive image for your business and increase brand awareness.
A strong online presence can help you promote your business more effectively and save you time and money.
It can also help you attract new employees and partners.
Finally, a robust online presence can help you win recent business competitions.
2. Post Quality Content
In today's world, there is a big emphasis on content marketing. With so many people turning to the internet to find information, it is essential for a website to have high-quality content to draw in readers. Quality content can not only improve a website's SEO but can also help to attract new visitors and keep current ones.
To have a good reputation, a website or business needs to post quality content.
Quality content makes a website or business more credible and helps it attract more customers.
Good content also helps a website or business retain its current customers and attract new ones.
Posting quality content is an important part of any website or business's marketing strategy.
There are a number of ways to produce high-quality content, but the most important thing is to stick to a consistent strategy. It takes time and effort to make high-quality content, but it is worth it in the long run.
3. Use Effective Social Media Platforms To Promote Your Brand
Establish a significant online presence on well-known social media sites like Facebook, Twitter, and Google+. Effective marketing is essential for a company's reputation because it helps to create an excellent public image and build trust with customers. When customers trust a company, they are more likely to do business with that company, and they are also more likely to recommend that company to others.
One of the ways that effective marketing builds trust is by creating a positive customer experience. When customers have a positive experience with a company, they are more likely to recommend it to others.
Effective marketing can aid in boosting sales, in addition to providing a positive customer experience. When customers know about a product or service, they are more likely to buy it.
Finally, effective marketing can also help to build a company's brand. When customers know about a company, they are more likely to trust that company. This may result in an improved reputation and increased sales.
4. Cultivate Positive Online Reviews
In general, positive reviews can be constructive for a brand. They can help to increase consumer confidence in the product and potentially lead to increased sales. Positive reviews can also improve a brand's reputation in the eyes of other consumers. Hence, increasing its visibility and popularity.
However, it is essential to note that positive reviews alone cannot guarantee success for a brand. It is also essential to ensure that the product is well-designed and attractive and that the company behind it is reputable. Here are some ways to reply to reviews you get online:
Thank the reviewer for their kind words and offer to answer any questions they may have.
Explain how the product or service meets the reviewer's needs and expectations.
Tell the reviewer why you believe they would be interested in your product or service.
Share your own experience using the product or service if you have one.
Thank the reviewer for their feedback, and wish them the best of luck in future endeavors.
5. Monitoring
According to a study by Forrester, 43% of businesses will become extinct because of a lack of social media monitoring. It's crucial to keep an eye on your online reputation because doing so can help you avoid conflict and enhance your online presence.
First and foremost, if your online reputation is poor, it can make it challenging to find a job, get a loan, or even start a business.
Second, a poor online reputation can damage your personal relationships.
Finally, a poor online reputation can cost you money in the long run by making it difficult for you to find sponsors for your business, get endorsement deals, or even find customers.
Takeaway
Our advice for managing your reputation online is to stay up-to-date with online reputation management tools and to use caution when posting online. Also, always be aware of what you are saying online and make sure it is genuine and not libelous or slanderous. It is essential to be mindful of the legal implications of your statements online, as even the slightest inaccuracy can lead to serious legal problems. If you are making a public statement, be sure to check the facts first to make sure that you are not libeling or slanderous. In the end, by following these practices for reputation management, you can protect your online reputation and maintain a positive reputation online.