We all want to look fashionable and trendy at the same time as looking sophisticated. It is challenging yet highly achievable. Men and women have become more cautious about dressing. In a world where fashion has become a trending topic, we have seen people coming up with creative design ideas to look well-dressed on all occasions. Many people consider winter to be the only month when they can wear such outerwear when it is not the case. The leather movie jackets have changed the concept of wearing them every season; however, the material used can vary greatly.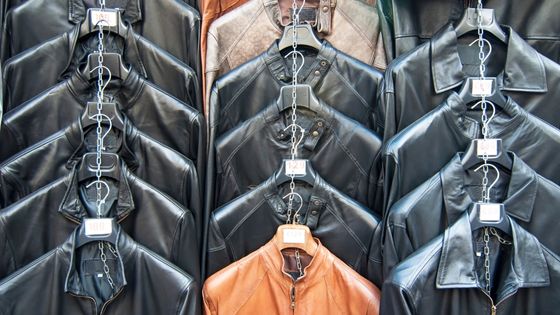 Seeing the increased demand for such coats and jackets, the leather jacket store lets consumers buy them from any platform. This has made it easier to look up favorite outfit pieces that stand the test of time. From biker to puffer wears, one can buy anything that gives them a trendy yet warm look. The fabric may be very different in winter than in spring, but how one styles it with the existing clothes decides the casual or formal look. Here finding the right jacket for a party is always a task because people usually repeat the same attire and teenagers especially are looking for some new look. So the question arises how to look different wearing the same costume?
What are some of the ways you can pair a women's outfit?
Women are always engrossed in work, looking homeless at times with the ongoing chaos or, let's say, work in their lives. Deciding an outfit is always a task, and selecting a jacket adds to it. However, if you have already decided on an outfit, it becomes relatively easier to pair it with a jacket and complete the look. It wouldn't be absolutely wrong to say they are the most versatile staples worn by women making it easier to dress up within minutes instead of spending hours deciding what to wear.
We consider them one of the greatest investments. Women no longer have to worry about choosing a full dress. Just wear ripped blue jeans with a cropped top and pair them with a biker jacket. Woah! You are ready to go.
Want to switch up the game for a night party with the same outfit? Pair it with some high heels, dazzling earrings, and a little makeup, and curl down your hair. It is all that you need. If you do not want to go for the biker look, go for a classic black leather jacket that is enough to catch people's attention within a snap.
Do you know what the crazy part is? You can pair it with long and mid-length dresses. In fact, you can go ahead and wear it with skirts, jumpsuits, rompers, etc. But one should be a diva in pairing the right jacket with the right clothes. Imagine pairing a bomber jacket with eastern garments. That wouldn't look nice. Other types of simple outerwear can help elevate the look. They should make you stand out from the crowd, making others love your dressing style. The fashion blogs you read or the ramp walk you see often discuss the ongoing trends, which help you become the topic of discussion. Some women fail to carry themselves despite wearing elegant gowns paired with jackets. In contrast, we have seen simpler women who have no idea about fashion wearing traditional and classic clothing but carrying them well. This sometimes shows trends might even fail if you are unable to carry an outfit.
Are jackets expensive?
Any outerwear you consider buying now is expensive if you are going for brands, especially movie jackets. These jackets are customers' favorites. They love wearing their favorite character's dresses. At first, it was only about the costumes of superheroes, but now we can see them getting involved more into such staples that complete the look effortlessly. We have many examples of Hollywood actors who have a history of choosing the best coats or jackets. Talking about them specifically, these have changed how we look at them. They have become a statement for style from a piece of clothing to keep you warm in winters or save you from the scorching sun. If you want to look cool, that might be the only thing you need. Most movies these days show men and women carrying the outfits elegantly. However, they both have different cuts and designs to differentiate between the both, but the colors and fabrics almost remain the same, where black is the most demanded.
You can choose from the superheroes' collection, movie-wise, or your favorite actor's collection. Seeing the demand for them, the online stores have expanded rapidly, bringing more customers to the websites and making purchases. Women are seen getting fascinated by the unique styles, some new and some traditional, depending on their preference. Moreover, we can also find some designers combining both to create a beautiful piece that no one has ever worked on. These tend to be more expensive than the simple ones.
We can see people usually opting for replicas where one of the primary reasons is to save the cost. Many people cannot afford designer jackets and end up buying replicas. Though these may look the same, they are different in fabric and quality, making consumers think twice before buying. You should remember that leather fashion jackets will always be in trend, adding to the variety yet being the best sellers of all time. Thanks to the designer sense of celebrities that has made some iconic pieces popular, giving you the ultimate fashionista look.
Conclusion
Getting ready is always fun until you start looking out of place. Women especially want to look great wherever they go and, therefore, are seen always dressed according to the occasion. Conversely, men are seen trying hard to make it a routine, but rarely are they seen competing with women in their choices. However, both love pairing leather movie jackets as it takes less time to get ready by pairing them with anything and everything. Remember, trends keep changing, so one should be prepared to pair different clothing to look different each time. Decide where you are heading, and the rest will fall in place.