When selecting an EHR, urologists should look at features that are important to them. These features include Streamlining the appointment scheduling process, Integrating with IntrinsiQ Specialty Solutions clinical registry, Improving clinical reimbursements, and Instant messaging.
This guide will focus on UroChart EMR software. Here, important features of this software would be highlighted.
So, let's begin.
Streamlines the entire appointment scheduling process
Streamlining the entire appointment scheduling process for urology patients can benefit both patients and health care providers. It helps an office run smoothly and maintain a consistent flow of appointments, which can result in happier patients. The first step toward streamlining appointment scheduling is to make it easy for patients to make their appointments. This can be done by using a variety of communication tools.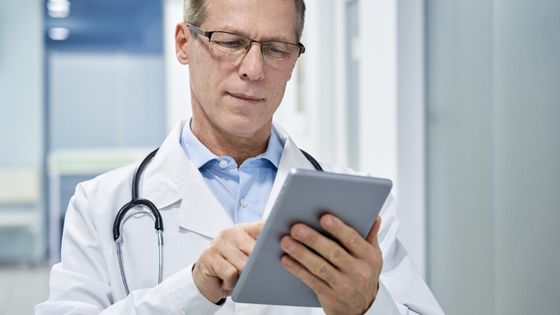 Digital convenience is something consumers expect from organizations today, so urology practices that do not offer it risk losing out on prospective patients. A website that loads quickly, is mobile-optimized and makes appointment scheduling as easy as possible for prospective patients should be a priority. In fact, 68 percent of patients say they would rather use a provider that offers online appointment booking than one that does not.
Integrates with IntrinsiQ Specialty Solutions clinical registry
The Quality Reporting Solution helps urologists capture core data to meet federal requirements and guide practice quality improvement. It also enhances urology performance. It helps urologists report on general health measures and urology-specific measures. It streamlines the claims process by allowing for quick import of patient results.
Through this collaboration, the American Urological Association (AUA), the world's largest medical organization, and IntrinsiQ Specialty Solutions, a leading provider of integrated patient monitoring, are expanding urologist participation in the AUA Quality Registry, a national Qualified Clinical Data Registry that measures physician performance and patient satisfaction. The companies plan to maximize the clinical registry's technical efficiencies and improve its breadth and depth. The resulting quality improvements will advance the science of urology and improve health care quality.
IntrinsiQ Specialty Solutions also offers an EHR solution, called UroChartEHR. It integrates directly with the EHR and is certified by the CMS as a QCDR. The system offers six QCDR measures across small clinical domains. It has a user-friendly interface, a secure chat window, and multiple integrations with EMRs.
Maximizes clinical reimbursements
Maximizing clinical reimbursements for urology practices requires a strategic approach to managing cost and quality. This involves determining areas of high cost and low quality and negotiating bundles around these areas. The process can also help a urology group to improve patient care coordination.
First, urology groups should determine baseline performance metrics. This will help them to compare their metrics against national standards and other groups. Once they determine these metrics, they can develop incentives to drive quality improvement. In addition, they can share savings with their partners and members. This can help them achieve their Triple Aim goals and continue to sustain a healthy medical-financial practice.
Urology billing can be tricky, but with the help of a third-party provider, urology practices can increase their reimbursements. These organizations work with urologists across the country to implement best practices and improve payment processes.
Provides instant messaging
The Urochart EHR is an electronic medical record system that is specifically designed to meet the needs of urology practices. Developed by IntrinsiQ, this software can help urologists increase productivity by automating day-to-day tasks. This will free up your time to focus on your patients and practice. Plus, it has a patient portal where you can easily communicate with your patients and share medical records.
The user interface of UroChart EMR is user-friendly and enables urologists to access patient information and communicate with patients from anywhere in the world. It is also mobile-compatible, allowing doctors to use it on the go. Using UroChart EMR, urologists can easily schedule appointments with patients, request prescription refills, and more.
Offers e-prescription urology
There are many benefits to implementing electronic health records software for urology practices. EHR software can streamline your workflow by providing real-time access to patient information. Moreover, it can be useful in improving patient-provider communication. EHR software also helps you develop and store patient medical records digitally. Other useful features include e-prescriptions, SOAP notes, E&M coding advice, and tablet and device support.
Electronic medical records software for urology can help urologists retrieve and enter procedural codes to indicate the treatments and procedures performed. This makes the claim process faster. Moreover, urology specialists can use this software to send customized order sets to labs. They can also import lab results quickly.
Thus, these are the features that make UroChart the best EMR for Urology. There is plenty of other software as well in the market.