The Chemical engineering course is one of the most challenging and rewarding fields of engineering. It offers students a unique opportunity to use their knowledge and skills in the development of products that have an impact on society and the environment. Chemical engineering course is a scientific discipline that's of interest to many people. Also, there are multiple chemical engineering colleges in India providing an opportunity to pursue this course.
A popular pursuit of chemical engineers is the development and implementation of processes for using or creating materials. A chemical engineer can specialize in designing processes to change and transport materials. There is a high demand for chemical engineers because of the significant increase in use and production in the chemical industry.
Eligibility
After completing their full course of education which is 10+2, candidates typically choose between the initial engineering and medical degree. A Chemical engineering course is among the programs which most candidates prefer to take, although such courses are tough. Furthermore, the opportunities also found in the program help candidates overlook its difficulties.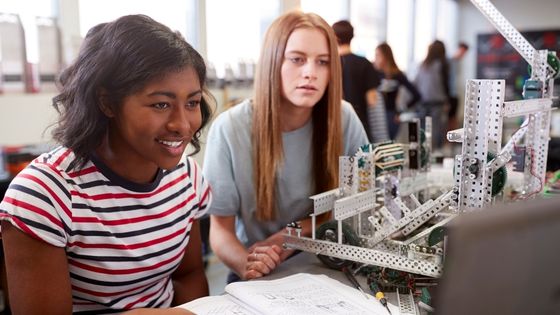 Entrance Exams
The candidate must qualify for the entrance exams conducted by the colleges, and the candidates should also qualify for the nationwide entrance exams for pursuing chemical engineering courses. They are as follows.
JEE advanced, main
MHT CET
WBJEE
SRMJEE
KLEE
VITEEE
Some of the top chemical engineering colleges in India based on a list of factors like placement record, infrastructure, etc. are listed below:
1. IIT, Madras
Among all the Indian Institutes of Technology (IITs), IIT Madras is the finest engineering institute. IIT Madras consists of 17 departments, 14 research centers, and a Continuing Education Programs, or CME, Center. All of the research facilities provide 121 courses in Engineering, Science, Humanities, and Business.
IIT Madras has cooperative relationships with other universities to satisfy the exchange needs of student enrollments; these agreements include memorandums of understanding (MOUs).
2. GSFC University, Vadodara
GSFC was founded in 2015 in Gujarat by the GSFC Education Society.  GSFC University provides programs in a wide range of areas including Engineering, Science, and Management. Courses include Bachelor of Technology, Bachelor of Science, Bachelor of Business Administration, Master of Science, and Doctor of Philosophy. This college is one of the best chemical engineering colleges in Vadodara for pursuing chemical engineering courses.
Admission to B.Tech. programs depend on the JEE stands, while admissions to Ph.D. courses are determined by a test conducted on admission by the university. Admissions to the remaining programs are merit-based. The faculty includes 3 Associate Professors, 33 Assistant Professors, and 2 Professors. Additionally, they're making more efforts under the mentorship system to provide internships in organizations in many areas.
The college has a rich active placement association. There are several industrial fairs held at the college campus annually, providing opportunities for greater experience and internship opportunities at prestigious organizations.
3. BITS Pilani
This is a private deemed university for education and research in Engineering. The college has campuses in Pilani, Goa, Hyderabad, Dubai, and Mumbai. With BITS Pilani in Dubai, the institute is reportedly the first internationally deemed university.
With five leading campuses, the university has 15 departments in specific sciences, engineering, management, and research, in addition to nine colleges for different software development, robotics,  and desert development technologies.
Conclusion
Chemical engineering colleges in Vadodara and all over India offer a wide variety of programs that can appeal to students. The best way to find the right one for you is to compare programs and reviews carefully. One should find the best chemical engineering colleges in India by looking at the universities that have a strong track record in providing excellent education and research.
Chemical engineering colleges in Vadodara offer students a rigorous academic program that prepares them for careers in industry and government. Many universities in India offer chemical engineering courses. The best universities for chemical engineering in India are those that offer the most advanced degrees and programs.