As a child grows up and reaches the crucial higher secondary years of schooling, parents often get cautious about providing them with the best facilities. Most parents also prefer shifting their children to the best private schools in Dubai to design a fruitful future for them. It might sound like a simple task, but that is far from reality. There are countless higher secondary school options, each claiming to be the best. Moreover, your child is also a certain age, and it might get challenging for them to adjust to the new environment.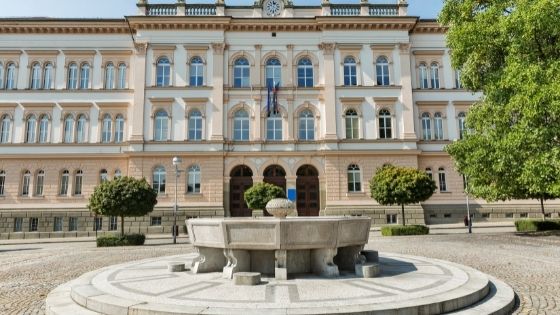 It is a crucial decision that directly impacts your child's future. Hence, you have to explore multiple options before deciding where you want to enroll your child to get desired results. If all this sounds like a daunting task, you can follow the tips listed below to find the best school for your child.
Tips for choosing the best higher secondary school
Check Curriculum Option
The first thing is to check the curriculum options offered by different schools and choose the ones that follow a globally recognized option. The curriculum decides how thoroughly prepared your child is for the international competition. So, it is better to educate yourself about different curriculum options and decide which one you want to choose for your child. 
Teaching Methodology and Vision
Another thing you should focus on is the teaching methodology of the school and the vision they have for building your child's future. It is vital to choose a school that emphasizes the holistic development of children, providing them with every opportunity to explore different aspects of learning. Finally, you need to check if the school has enough facilities to let children try multiple sports, skills, and course options. You can find these details on the school website. If not, directly ask the authorities about it. 
Verify Reputation
Verify the school's reputation by checking the reviews and ratings left by other parents. Read every feedback carefully, getting a clear idea of what other people have to say about the school. If you read multiple positive reviews, you know you have found the right option and can proceed with the enrollment process. 
Check Academic Records
The most significant factor that affirms that the school is the best is its academic records. You should check how their students have performed in the past few years, and if there is a spike in the results, you can trust the school with the academics. Moreover, you can also check the alumni list to see how successful they have been in raising adults who contribute to society. 
Visit the School
It is helpful to check every little detail on the web and get familiar with what the school offers. However, once you have two or three school options with you, plan a personal visit to them. Visit on a regular working day during school hours and check the environment at school. Take a tour of all the amenities and ensure that your child can adjust well there. Then, if everything seems favourable, you can finalize it and enrol your child there. 
Follow these simple tips to filter all the school options and finalize one of the best private schools in Dubai for your child. Make sure you never skimp on the research part and explore as many options as possible to ensure you do not miss out on the best one. You can also seek suggestions from other parents in your network and ask them to recommend the schools that they feel are apt. Keep all these options in consideration but know that every child is different, so you should do your own research and finalize the school you feel is apt for your child.