Rental property managers work as the bridge connecting rental owners to tenants. However, a professional, experienced, and qualified rental manager hunts down the perfect tenant for your precious investment.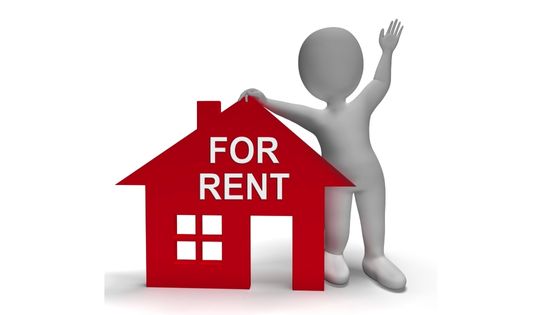 So, what does a rental property manager do to find good tenants?
Knowing what they do is crucial to hire a rental property management company in Ibiza that can do it for you.
Before we explore that, let's learn about the ideal qualities rental property managers look for in tenants.
Qualities of a Good Tenant
A great tenant will have the following qualities:
Pays rent on time – always
Is easy to communicate with and understands your requirements
Cares about your property like their own
Reports maintenance issues on time
Wants to stay for a more extended period
In comparison, a bad tenant has the following traits:
Doesn't fill the rental application form properly
Gives irrelevant and unverifiable references
Has unexplained employment gaps
Tries to negotiate the rental price unreasonably
How Do Rental Property Managers Choose Tenants?
Property rental managers utilize their expertise and experience to screen the best tenants. This involves performing several steps to deliver your ultimate peace of mind.
1. Advertise the Rental Property
The more visible your rental property is, the more chances it has of attracting tenants. So, the first thing the rental manager do is advertise it in the market. They use different tools for that, including:
Personal or company database
Social media channels
Classified ads in newspapers
Real estate listing sites
According to some rental managers, finding a good tenant is all about the number game. Therefore, only when they gather a large pool of interested people in a property do they start with the next step.
2. Make the Rental Property Look Attractive to Potential Tenants
While some may only be looking for affordability, others prefer renting a property that fits their standards. That's why keeping your property looking at its best is vital.
If you live in another country, it can be challenging to do the maintenance yourself. But with a property manager, you can wave this worry goodbye.
A property manager takes care of the overall appearance of your property. They also pay special attention to the exteriors, including gardens and porches, to sap in the tenant on the welcome mat.
Taking a step further, a qualified property manager sweeps the place for maintenance issues after a tenant moves out. This prepares your space for quick rehabilitation by showing a pitch-perfect property to prospective tenants.
3. Set Market-Competitive Rental Rates
Set too high rates, and you're bound to take an eternity before hiring a tenant; too low will devalue your beloved property as nothing does.
The key lies in striking the perfect balance to set market-competitive rates. And that's the next step in an experienced property manager's list.
They do this by conducting thorough market research and evaluating the rental prices of similar properties in the area. This way, you can capitalize on your investment in due time.
4. Ask Appropriate & In-Depth Questions During Tenant Interviewing
If a property manager has interviewed a prospective tenant once, they've previously interviewed hundreds, if not thousands, others. Suffice it to say that they know what to ask. This includes looking out for red flags like bad rental history, credit history, attitude towards previous owners, and more.
Know that your property manager won't be asking these things directly. Instead, they'll do so discretely by asking strategic questions.
5. Run a Background Check
This step begins as a continuation of the interviewing process. A background check includes the following aspects:
Past rental history
Bankruptcy
Criminal history
Previous legal issues on public records
Employment, income, and residential history
A skilled rental manager will inform the tenant about the screening process and the lease terms before signing the deal. Moreover, these professionals verify all provided and unprovided information before deciding on a tenant.
An in-depth background check includes a quick visit to the last neighborhood and interviewing people about the tenant's behavior.
6. Select the Tenant the Rental Owner Will Love
Unsurprisingly, a rental owner loves a tenant who pays timely rent. This issue is handled with a thorough background check to deliver peace of mind. The next big problem is whether the selected tenant will adequately care for the rental property. Property managers make it a point to perform routine property inspections. This gives clear insight into how the property will be returned when the contract ends.
If it's well-maintained and the dues cleared on time, there's no reason a property manager will move for an eviction notice. Instead, they take two steps forward to renew the lease before the current one ends.
7. Deal with Problem Tenants Professionally
A professional property manager understands that humans are prone to mistakes. So, even if they select a tenant that turns out to be a bad egg, they make amends instead of leaving you on tenterhooks.
Often, it's a case of good-faith mistakes and misunderstandings. But other times, a tenant might just decide to go rogue despite clear past rental history. Some common issues rental managers face with problematic tenants include:
A tenant won't report when urgent repairs or maintenance are needed.
Rent is not paid on time by a tenant.
A tenant announces leaving the place before the contract ends.
Sometimes, these issues arise because of a lack of communication. A highly-skilled rental manager maintains a fluid communication channel, keeping the rental owner and tenant in the loop.
Whether the tenant decides to leave or not, dealing professionally with the issue is what counts. Furthermore, the entire point of hiring a property manager is so you can keep yourself away from management matters. It's especially helpful if you don't reside in Ibiza and live in a foreign country.
Final Thoughts
Whether you're a first-time rental property owner or have been in the industry for long, property managers are your best bet to double and triple your investment. And since finding and retaining a tenant is the first step to doing that, you can only do so much with little knowledge of the market trends. However, with an experienced rental management company with experts on its team, you can rest assured of cashing out your dreams.
Once your property has the ideal tenants, you can say goodbye to prolonged tenant turnovers, hefty maintenance costs, and unpaid rent.