Usually, we love having sweets and we eat more of what we love. And we forget that taking anything more and more is unhealthy and can lead us to have unexpected outcomes. As a couple, most of you know a lot about the importance of a healthy diet. However, your nutrient intake is zero. As per experts at the IVF centre in Gurgaon, extreme sugar intake is not good for couples struggling with infertility.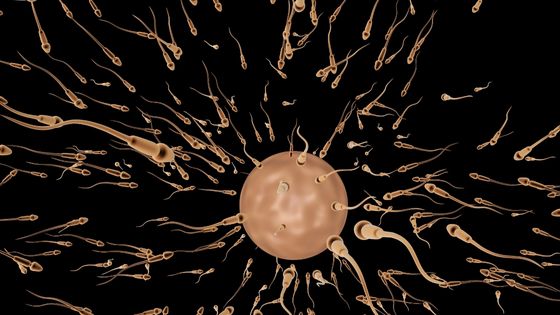 Know what studies state about the link between sugar and infertility
A healthy egg and sperm are the basic need for conception whether it happens naturally or through medical interventions. In the current world, sugar intake is the major issue in maintaining good health. Here are some studies on the link between sugar and fertility:
According to a 2018 study by Harvard University, sugary drinks leave bad impacts on fertility. The study was conducted on around 3828 women and 1045 men. As per the study results, soft or sugary drinks lowered the conception chances in men and women. 

As per NHS (National Health Science) in the UK, sugar lowers the calories of the complete food intake of a day by up to 5%. 

According to a 2015 meeting of the ASRM (Assisted Society of Reproductive Medicine), IVF patients who consumed higher protein-rich food and lowered their carbohydrate intake had an improved blastocyst formation rate from 19% to 45%. Another study of ASRM suggests lowered sugar intake can improve clinical pregnancy rates that could be up to 83%.

A study by Boston University reveals that a single sugary drink a day lowers fertility in women by one-fourth and in men by one-third.      
The above-mentioned studies are a handful of studies on the link between sugar intake and fertility. There are more studies on it that state extreme sugar is not healthy for infertile couples. And there is hardly a study stating no link between sugar and infertility in men and women. 
Difference between healthy and unhealthy sugar
Natural/healthy sugars refer to the sweetening naturally present in vegetables and fruits such as beetroot, carrot, berries, sweet potato, grapes, and mango. The value of nutritional elements present in vegetables containing natural sugar is higher in comparison with fruits. On the other hand, saturated or unhealthy sugars refer to the added sugars in the food. The added sugars turn into saturated fats and are harmful. Couples trying to conceive should avoid these added sugars. They should control their sugar intake whether they are trying for natural or IVF conception. 
Facts on sugar intake
Blood sugar has a link to the levels of glucose in the blood. A higher blood sugar level means you have lower energy in your body.  

Too much sugar consumption can cause hormonal imbalances such as PCOS (Polycystic Ovary Syndrome) which is a leading cause of infertility in females. 

An unhealthy diet can increase or decrease the levels of sugar in your blood and can cause fertility problems.

A lower level of blood sugar releases stress hormones that can lead couples to have lowered fertility and failed pregnancy results.  

A higher level of blood sugar can lead to an increase in the levels of insulin and make couples prone to diabetes.  
Suggest to Read:- Sleeping Sideways After Embryo Transfer
How does sugar intake affect fertility?
Lower blood sugar levels cause the release of adrenaline and cortisol stress hormones and alter the way the body responds to progesterone. And due to this alteration, menstrual cycles in females get affected. Irregular menstrual cycles can lead females to have fertility issues.
Higher blood sugar levels can cause higher insulin release in the body. Insulin might not function well. And this can affect sperm in males and eggs in females. If both males and females have a higher blood sugar level, they can face failure or difficulties in conceiving a child. 
How to cut your sugar cravings
No one can stay away from sugar intake. However, you (couples) can lower your sugar intake. And for this, you should focus on the intake of natural sugar present in mangoes, grapes, carrots, etc. For added sugars such as sweets and sugary drinks, you need to limit your intake. You can take them occasionally, but not often. Further, you can lower the number of cups of coffee/tea you take a day. 
Conclusion
Sugar intake is essential for human beings. However, you should follow a healthy lifestyle and avoid taking anything at a higher level, especially when you are trying to conceive. You should focus on taking the food items that have natural sugar and avoid the ones with added sugar.