INTRODUCTION:
Silicon Valley and the IT hub of India, Bangalore is a city of people, color and culture. It's also a city of sumptuous and delicious treats that you just can't say no to! From its dazzling array of fine dining, we bring you the best street food in Bangalore that you must not leave without trying. We've put together everything you need to know – popular restaurants and their must-try delicacies – before you sample Bangalore's famous street food that will blow your mind! You can also visit weekend getway places near Delhi.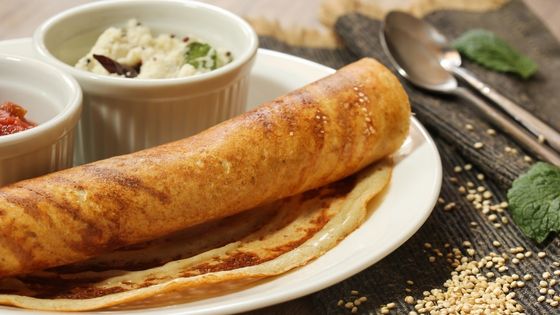 Famous street food in Bangalore:
Bangalore is not only known in the IT sector but also as a foodie heaven. The street food here is amazing, satisfying and affordable. Scroll down to check out Bangalore's most enticing street food that will keep you coming back for more!
1. Mangalore Buns
Mangalore Bun, a local delicacy of the Udupi region, is a sweet, soft and fluffy puri made from bananas. These Mangalore banana buns are easy to make and you usually enjoy coconut chutney and sambhar. If you are looking for the most scrumptious street food in Bangalore, start with them.
2. Obbattu
Obbattu is a local dish from the Mysore region and popular street food in Bangalore. Dal Obbattu, locally called bobbatlu or Puran Poli, is made from toor dal, jaggery, cardamom powder, flour and rava. It is one of the delicacies tasted during festivals like Diwali and Ugadi. Obbattu is served hot with ghee sprinkled over it.
3. Idli, Vada and Dosa
South Indian breakfast – hot idlis, soft vadas and crispy dosas – is undoubtedly the best street food in Bangalore. These South Indian delicacies are easily available, affordable and exceptionally tasty. Neer dosa available in some outlets is an integral part of Karnataka cuisine. It is definitely the best thing to try in Bangalore street food list.
4. Bhaji with Kaapi filter
Eating hot and crispy bhaji is one of the best ways to enjoy the quintessential Bangalore 'Mausam'. A number of roadside stalls sell these fried vegetable bhajis, winning the hearts of millions of foodies in Bangalore, or perhaps try them on a weekend getaway from Bangalore.
5. Vada Pav
A portion of popular street food in Mumbai, Vada Pav is also quite popular in Bangalore. Vada Pav is nothing but a bun sandwich filled with vada. In fact, there is a non-vegetarian version as well. Replace the vegetable vada with minced meat filling and it becomes a spicy and delicious keema pav. It's definitely a great option if you're craving some midnight street food in Bangalore.
6. Uttapam
Another of Bangalore's speciality foods is Uttapam, which is made from onions, rice flour and tomatoes. It is very similar to dosa but much softer. Uttapam is best enjoyed with fresh coconut chutney. Spit! From street stalls to high-end restaurants in Bangalore, Uttapam is served almost everywhere.
7. Sandwich and Parantha
The young population of Bangalore is always looking for a quick bite that is filling and tasty at the same time. Sandwiches and parathas are the best options for them. Bangalore has some amazing sandwich shops that serve healthy and affordable options.
For those who don't mind a little butter, there are parathas – choose from aloo, mooli, gobi, pyaaz and more. This lip-smacking street food tastes best when served with melting butter on top, pickles and green chillies. Midnight hunger pangs? Order some sandwiches and paranthas, undoubtedly the best street food in Bangalore at night.
8. Kebab And Rolls
Popular street food in Bangalore also includes reasonably priced crispy rolls and freshly grilled kebabs. These wraps in the form of crispy parathas come in both vegetarian and non-vegetarian options. Juicy and tender chicken rolls, mutton rolls, vegetable rolls, grilled tikkas and juicy kebabs are a must. It is popular street food in Bangalore enjoyed by the locals.
For the health conscious, there is an option to replace the paratha rolls with roomali roti. However, it doesn't try to match the typical Kolkata rolls in terms of taste, as Bangalore has its own tasty version.
9. Manchurian Gobi
Considered the best street food in Bangalore, youth is a pocket-friendly delicacy made by frying cauliflower balls and tossing them in a dark soy sauce. Garnish with chopped spring onions adds to the flavor. Although the dry version is a popular snack, a version with sauce is also available. You can also enjoy these snacks from food carts near some of the best picnic spots in Bangalore.
10. Chaat and Pani Puri
Although chaat and pani puri are not indigenous foods, Bangalore has adapted the chaat culture. Along the road you will find many stalls and small restaurants selling delicious varieties of khatti-meethi Pani puri and chaat. The delicious filling of chhole and aloo in pani puri and the amazing combination of wafers, chips, bhujia, dahi, black salt and imli chutney will be a treat for your taste buds.