You will find it funny if I say that Google Dorks is a hacking tool. But it is one of the hacking tools that hackers have been using for years. Johnny Long has started this for specific searches on a few websites. It began in 2002. From that time, it changes a lot.
What Is Google Dorks?
There are a few websites that have vulnerabilities, sensitive information, and flaws in them. Google Dorks is a way to take advantage of this information. Some people use it as a hackingtool.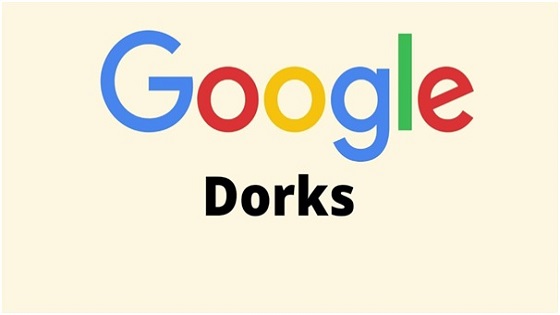 Sometimes people post information on different websites. Google Dorking is a process to find exposed details. You can start by collecting data and then go for specific complex queries.
The exposed information can be email addresses, sensitive files, login credentials, website vulnerabilities, and financial information such as debit and credit card details. Hackers use WordPress hacking for this passive attack. Some people take advantage of cyber warfare, identity theft, digital terrorism, and many more undesirable activities.
How To Use Google Dorks?
There are different Google dorks commands list that you have to know to take the full advantage of this technique. You also need to understand the basic syntax operator. These operators are as follows.
Intitle
There are websites that include the term "hackingarticles" in it. This query return to the specific pages.
Inurl
There are websites that include 'hackingarticles' in their URL. This query will return to the specific pages.
Related
There are websites that include 'pentest' in them. This will provide the results.
Allintext
This tool helps to find the particular string of the page. For example, the query is 'allintextrajchandel'. There are websites that include the term 'rajchandel'. This will return to the specific page.
Cache
This tool can help you to find the cached version of any website.
Define
This will provide any definition instead of the result.
Link
In this tool, you will be provided with a URL. This can help you to find links to different pages.
Allintitle
Allintitle is different from the in-title operator. In this operator, you will find the query in the title.
Advantages Of Google Dorks
There are a few advantages that can help you.
There is the information you are looking for on different websites. This operator will provide you with the exact result.
Most of the time, you can find some difficulties in redirecting. However, there will be no time wasted when you use this operator.
Different tasks need different operators. This can enhance performance.
Disadvantages Of Google Dorks
Though there are so many advantages, every good thing comes with disadvantages also.
There are some specific operators for specific tasks. So, some operators do not mix with other queries.
Basic Guidelines
There are a few basic guidelines that you need to follow to use Google Dorks.
You can not put a space while writing the operators, searches, and the colons. If you put any space while writing, you will not get the desired results.
Sometimes there are phrases while giving the command. You can not put spaces in between the colon and the operator. Also, you can not put any space while giving the first quote.
There are a few operators that can be combined with other operators. But, some advanced operators require individuals to work. Examples of these advanced operators are allintitle, allintext, etc.
There are some special characters used in the queries, such as 'OR' and '+'. These characters have to be used in a particular way. You can not place it like a colon.
Hackers Use Google Dorks
Everyone uses Google Dorks for their benefit. Also, the number is very low who can use this technique. However, in the hackers' community, this technique is very famous.
There is some sensitive information that the hackers want for their dirty work. This information can not be collected through a normal search. Hackers use Google Dorks to find this information.
Suppose a hacker needs a pdf file from a website. Then they will use the 'filetype' operator to find the file extension.
With the help of the colon and domain name, hackers can find any information about a specific domain. With just a click, hackers can get all the information they want for their business.
Final Words
Google Dorks is for security purposes for the website. But instead, people use it for their own benefit. Therefore, it is the responsibility of everyone who knows the information to use it for well-being. This should be the final aim of everyone.
There are complex commands, so if you have any queries, you can ask them on Github. In addition, there is Google dorks cheat sheet that you can go through for further information. You can get accurate results by merging two or more dorks. With practice, you can achieve perfection.
If you still have any queries regarding this, don't hesitate to ask in the comment.