A Personal Loan can be your best buddy for urgent financial aid during testing times. It offers several benefits that make it a great credit tool for borrowers in immediate need of money. Lending institutions in the contemporary world have well served the growing demand for Personal Loans. There are a plethora of Personal Loan options to choose from. It offers an excellent diversity for borrowers. However, choosing the most suitable Personal Loan scheme can be pretty challenging, given the magnitude of options. Read on to learn more about personal loans and the essential parameters to be considered before taking one.
What is a Personal Loan?
A Personal Loan is a credit instrument used by people to borrow money from financial institutions and other lenders. It is unsecured and doesn't require any collateral from the borrowers. The recipient of a Personal Loan has to repay the principal amount along with interest charges due through EMIs over the total duration of the loan. The amount borrowed using a Personal Loan can be used to meet any type of financial obligation. So, no restrictions are imposed on how the funds will be used. Using a Personal Loan EMI calculator is highly recommended to choose the most suitable loan tenure and EMI.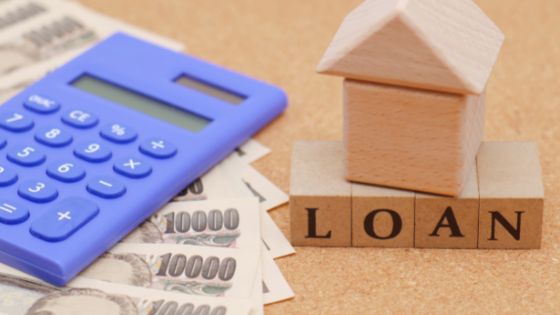 Important Parameters To Consider For Personal Loan Schemes
Today, taking a Personal Loan is much easier and more affordable than it was a decade ago. One can easily visit the lender's website and select a suitable loan scheme after comparing the features and benefits. However, there are some crucial parameters to consider before applying for a Personal Loan scheme. So, let's take a quick dive into the same.
1. Loan amount
One of the most critical parameters to consider while taking a Personal Loan is the loan amount. Are you getting a sufficient loan amount to cover the immediate financial obligations? This is an important question to ask before choosing a loan scheme. Usually, financial institutions offer up to INR 25,00,000 through an easy Personal Loan. However, the loan amount offered can vary considerably based on the borrower's credit profile and history. You can also negotiate for a higher loan amount by maintaining a good credit score.
2. Repayment tenure
All loans come with specific repayment terms and conditions which borrowers have to abide by. Choosing the right EMI amount is crucial for repaying the loan successfully. The equated monthly instalments due every month should be within the repayment capacity. For this, you need to find a suitable repayment tenure. The loan tenure offered for a Personal Loan can go up to 5 years. A longer-term can increase the interest expenses, whereas a shorter duration can increase the monthly instalment burden. Therefore, you must choose a suitable loan tenure after finding a balance between high-interest charges and high EMI amounts.
3. Hidden charges
There can be hidden charges associated with a loan scheme. Borrowers have the responsibility to learn about these hidden charges to find the right deal. Often, financial institutions fail to educate borrowers regarding all charges associated with a loan through their advertisements. Therefore, conducting thorough research about these charges is crucial before opting for a loan. Processing charge is the first thing that you should check while doing hidden charge research.
4. Terms and conditions
Personal Loan terms and conditions must be properly read and assessed by the borrowers. It contains crucial details related to interest rate, prepayment charges, late payment fees, hidden costs, processing fees, duration, maturity, principal loan amount, EMI due dates, etc. Everything necessary that you need to know about the Personal Loan scheme is mentioned in this document. It is strongly recommended to go through all the points before signing the loan agreement with the lending party. You should not take a loan from lenders who aren't transparent with their terms and conditions.
5. Eligibility & documentation
The eligibility criteria are one of the most important things to look for before taking a Personal Loan. The loan approval process is contingent on the eligibility criteria set by the lender. There can be minimum requirements related to income, credit score, age, etc. You must check the eligibility requirements thoroughly for different Personal Loans and ensure that it's the right fit. In addition, it is crucial to check the documentation needs before filling out an application form. You should have all the standard KYC documents, including identity & address proof, and income proof documents such as bank statements, salary slips, ITR, etc. Modern lending institutions like Fullerton India have flexible eligibility and documentation needs.