When making significant decisions in life, like buying property, the first thing that crosses your mind is arranging finances.
Most banks, NBFCs, and other financial institutions offer property loans, which constitute a popular borrowing mode. Another added benefit of a property loan is its feature of end-use flexibility. However, borrowers need to sit with their lenders and mutually decide on the loan amount and repayment tenor. Besides, there are certain other essential things to consider when applying for a property loan.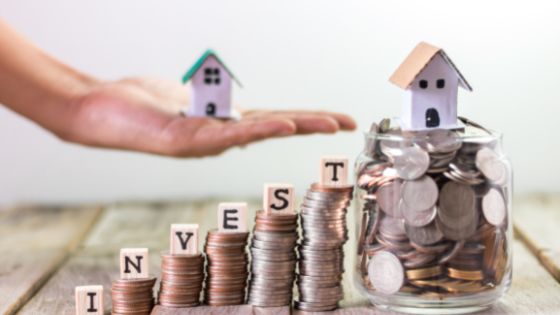 Top 7 Factors to consider when getting a loan against property
Borrowers should keep in mind the following factors while applying for a loan against property:
1. Your Credit Score/ CIBIL Score
Your credit score is one of the most critical factors that determine your eligibility to get this secured loan or not. Your credit score is a simple numeric expression that shows your previous repayment history. How worthy you are of availing of this loan will partially depend on this record. In addition, your CIBIL score and your eligibility to avail of a loan against property are directly related.
Most banks, NBFCs, and other financial institutions have their own customised tools to calculate an individual's credit score. After proper calculation, they will confirm disbursing the loan amount to a fellow borrower.
2. Your Property Documents
A loan against property is availed against a mortgaged property of the borrower. As a borrower, the first thing that your lender will go through is your property papers. Few of the documents required include approvals from relevant authorities, environmental clearances, building plans, title deeds, and other documents. Any sort of discrepancies or legal hassles in the documentation will only reduce your chances of getting your desired loan.
3. Your Employment Status
Your employment status is another important factor that determines your loan against property eligibility. As a borrower, your monthly income will be considered, as it ascertains your capability to pay the equated monthly instalments (EMI). Another criterion to this factor is how frequently the borrower changes jobs. If they job hop quite often, the bank/ NBFC might not consider your financial situation to be very stable. This is one of the most important things that your lender will take into account before they consider you suitable enough to get the property loan.
4. Regularity of Income Tax Returns
Income Tax Returns stand to be an integral part of your application process for a loan against property. Your lender might demand IT return documents from your end for the last two to four years. Just like they take into account your salary slips for determining steady monthly cash flow, IT returns somewhat determine the same. However, the IT return documents prove to be comparatively more genuine than your salary slips. Additionally, they offer results for an extended period of time. In case these returns turn out to be inadequate, your loan application might get rejected.
5. Tenure of the Loan
The tenure of the loan that you choose or opt for might get your loan accepted or rejected. For instance, if you choose short-term tenure, your monthly EMIs will be wholesome. On the other hand, if you choose a longer tenure, the financial burden won't drain you down. So, with a low income, if you choose the short tenure for a loan against property at the lowest interest rate, your lender will reject your application.
6. Insurance of Leveraged Property
Along with the other necessary documents, your lender will also check if your mortgaged home is insured or not. If the property you are mortgaging against for the loan has insurance, it is an added benefit. This insurance policy makes your property more secure. Between you and your lender, this could be a trust-building exercise. In addition, it minimises the chances of your mortgaged property from becoming a non-performing asset in the future.
7. Your Age
Your age is one of the main factors that measure your loan against property eligibility. As a borrower, if you are approaching retirement or you have already retired, your lender might not accept your loan application. Under such cases, you should add a co-applicant who is a stable earning member of the family. His/ her income proof will help you get the loan from your chosen lender. On the other hand, if you are young and have a stable monthly income, your lender would be more confident in giving you the loan.
Taking into consideration those above-mentioned 7 essential factors before you apply for a property loan will help you in the process. Check these criteria and with the help of a loan against property EMI calculator, check your monthly EMI amount and prepare yourself beforehand.