Potted flowers are a new sensation, these are more sustainable, longer-lasting and forever there. Potted flowers will bring peace, good luck, fresh air and light to your space. Fresh-cut flower bouquets are a classic and would never go out of style. And the modern fiasco is flowers that can be re-potted into beautiful vases, planters, and upcycled mason jars. Potted plants need some care, love, light and accurate watering. This might seem too much but trust the process, you would get these plants and more from your Bronx florist.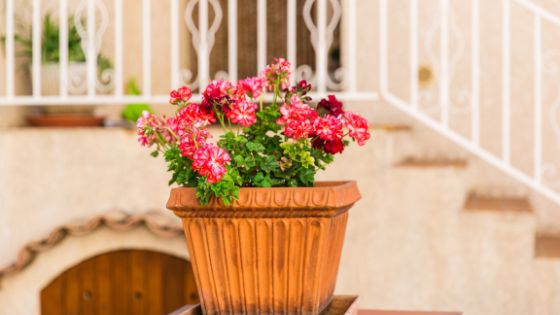 Here are some potted flowers you can find and make a part of your life-
Peace Lily
A wonderful plant with extraordinary petals and leaves. The peace lily is also known as closet plants; these are an amazing pick for offices and homes. The peace lily grows in white with a cup-shaped petal and a tall yellow stigma. Peace lily requires regular watering but the mistake made often is over watering. Peace lily can bear underwatering but with more water, the roots start to rot. These grow well in medium indirect light.
Orchid and succulents
Orchids come in colors white and yellow and white and purple. Orchids grow tall so you would need some support so go for a nice tight soil and longer planter. Orchids would need bright light, weekly fertilization to promote new growth and regular misting. If in case your orchid stops blooming, re-pot it in a new soil mix. You can add pebbles to the soil bed and succulents at the top for a complete look. You can even gift this to your loved ones with flower delivery in Eastchester NY.
Dish garden
A combination of various plants that go well together, a mix of regular miniature plants and succulents. To create your own dish garden take a dish that is at least 2 inches deep, and set it up with gravel for drainage and soil on top. Some succulents you can put together are black knight, aloe and aeonium. Another combination could be Echeveria, Euphorbia, Agave and Lithops. Succulents we all know need minimal watering and direct sunlight. You can get this from your florist in white plains.
Azalea Bonsai
Bonsais are special plants, they are actually miniature trees, cultivating Bonsai is Japanese art and needs some skill. Azaleas on the other hand are spring and summer blooms that look amazing with a green and pink flower combination. Caring for Bonsai can be tricky. You would need some time to understand the growth of acidic soil and regular fertilizing. These grow in well-detailed tree formations and look absolutely marvellous.
Anthurium
Also known as laceleaf flower, this has bright red wide-open petals with a yellow stigma. Anthuriums are known to bloom all year round. These plants need bright to medium sunlight to bloom and bear new growth. But not harsh afternoon sun rather early morning light is best suited.
With flower delivery in the Bronx, get these indoor plants and other fresh-cut flowers delivered to your home.