While the ongoing economic slump dented the demand for property across cities, Bangalore recorded higher demand for premium residential property. For instance, properties that cost more than Rs.7000 per sqft constitute a market share of 39% in Q2 of 2021.
Subsequently, it boosted the home loan market as individuals needed sufficient funds to finance their dream homes. However, if you are a resident of Bangalore, you should first know about the application process for a home loan in Bangalore for faster approval.
A guide to applying for a home loan in Bangalore
Most financial institutions offer both online and offline home loan application processes. However, individuals can always choose the online mode to ensure a hassle-free application for a home loan in Bangalore.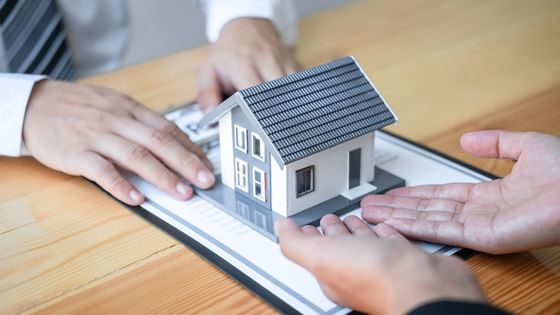 Although this procedure varies with lenders, the basic steps remain the same. These are mentioned below:
Step: Check and compare different home loan schemes online.
Step: Choose a suitable one after reading all loan-related terms and conditions.
Step: Visit the Home Loan section and click on 'Apply Now.'
Step: Log in to the lender's website and fill up an online home loan application form with necessary details like name, contact number, income details, employment details, etc.
Step: Submit it online.
After a short period, you will get a call from the lender's end. They will verify the details you have mentioned and initiate the loan processing. It includes the following steps:
A lender will check the eligibility criteria of applicants and verify the papers.
Approve the loan and send a representative for site inspection.
Issue a sanction letter mentioning the loan amount and other details.
The lender will disburse the amount within a short while.
However, before applying for housing finance in Bangalore or any other place in India, it is imperative to know the home loan eligibility criteria alongside the documentation.
Home loan eligibility criteria
Although the eligibility criteria for a home loan vary with lenders, the following are the common ones that individuals need to meet to secure this fund:
Salaried and professionals
Must be a residing citizen of India
Age should range from 23 to 62 years
Should be employed with a stable monthly income
Must have a work experience of at least 3 years
Self-employed
Should be a residing citizen of India
Age should range from 25 to 70 years
Must be self-employed with a business continuity of at least 5 years
Besides, individuals may also have to meet certain lender-specific eligibility criteria to qualify for a home loan in Bangalore.
Documents required for home loan application in Bangalore
Individuals also need to submit a handful of documents to get faster approval for this credit. The list of documents is mentioned below:
KYC documents
Income proof
Account details for the last 6 months
Proof of business ownership with a minimum vintage of 5 years
Income proof (salary slips or Form 16 for salaried individuals and ITR documents and P&L statements for self-employed individuals)
Individuals also need to submit property-related documents, including encumbrance certificates and property allotment letters.
However, individuals also need to make a repayment plan to ensure a smooth borrowing experience before applying. In this regard, they can resort to an online home loan calculator.
With this tool, they can adjust the tenor and loan amount to arrive at a feasible EMI payable. Additionally, it also helps them compare different lenders to settle for the best one.
However, individuals with lower repayment capacity and eligibility can follow the tips to secure the required loan corpus.
Tips to boost home loan eligibility
Besides meeting lender-specific eligibility, individuals also need to consider a few factors to improve their credit eligibility:
●  Mention all income sources
Individuals can mention additional income sources besides salary. In this matter, they can consider the rental income from other properties, interest earned from investments, etc.
● Add a co-applicant
Opting for a joint home loan with a creditworthy co-applicant is another way to boost home loan eligibility. Moreover, it allows both of them to avail tax benefit on home loan under sections 24(B), and 80(C).
● Maintain a higher credit score
Lenders approve a loan only after checking the credit score and history of an individual. Ideally, a score of 750 and above is considered good to avail of the best home loan offers. You can reach this score by clearing your existing debts faster, paying credit card bills on time, and limiting credit inquiries and likes.
Selected financial institutions also extend pre-approved offers that expedite and simplify loan processing. These are available on a host of financial products like loans against property, home loans, etc. Enter your name and contact number to check your pre-approved offer in seconds.
Hence, besides knowing the application process for a home loan in Bangalore, individuals also need to consider the pointers mentioned above to leverage its unique offerings.