Cloud data management is a method of managing information throughout all cloud platforms, either with or without in-house storage. The cloud can be used as a place not just for data storage but also for data backup, recovery in case of disaster, and long-term data compiling.
Resources can be obtained, and data can be shared through hybrid, public, private, or in-house clouds, with cloud data management. A cloud data management system serves the same purpose as a conventional cloud system but it is tailored to the requirements of the cloud.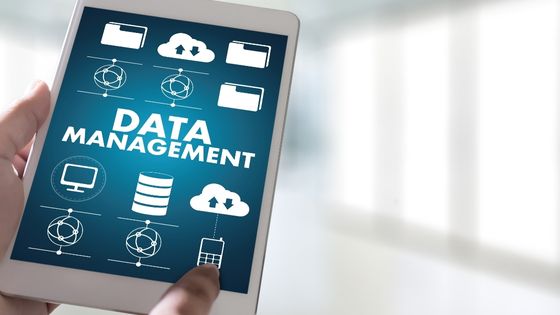 Even though few platforms can handle and use data throughout the cloud and in-house infrastructures, cloud data management recognizes that the information placed on the cloud and in-house may be subject to principles that are completely different.
Cloud data has its own set of policies for data protection and integrity. Conventional data management systems may not set well with the cloud, so having a system in place that is tailored to the cloud's specific needs is critical. The performance of a cloud data management system, like that of cloud storage, will vary depending on the dealer and the conditions outlined in the SLA (Service Level Agreement) between the dealer and the purchaser.
Drawbacks of Cloud Data Management
The majority of cloud management drawbacks are similar to those mentioned for cloud technologies. Among these difficulties are:
Despite the fact that the cloud is frequently marketed as a low-cost data storage option, to some extent that is not true. Storing sizable amounts of information in cloud databases can be costly.
when clients decide to move the information out of the cloud, most cloud providers can impose a data egress fee. These charges will be imposed irrespective of whether the data is returned to the premises or transitioned to another cloud. Data egress charges are intended to discourage businesses from removing their data from the cloud where it is presently located. As a result, they are typically immensely expensive.
Like in-house data management systems, cloud-based methods require a way of ensuring consistency and integrity. This frequently entails removing duplication, straightening out complications between contradictory data, and taking measures to ensure data accuracy.
Although this is not a huge drawback because cloud security has significantly improved in recent years, it is ultimately up to each company to establish data access principles that ensure only authorized users have access to the data.
Advantages of cloud data management system
There are multiple advantages to cloud data management, which outweigh the drawbacks and frequently mirror the benefits of choosing cloud services in general. Some of the advantages of a cloud management system are as follows:
Pricing is available on a pay-as-you-go basis. Cloud service providers typically charge subscribers per GB per month. This means that companies are spared the expense of obtaining storage hardware. Businesses instead need to pay only for the storage that they use.
One of the difficulties of in-house storage is that storage usage must be closely observed in order to steer clear of running out of space. When a business' available storage reduces, it may have to acquire additional storage space so that it can meet its future requirements.
On the other hand, cloud storage providers have unlimited storage that is accessible at any given time. Companies can rest assured that their storage will never run out of space with a 24×7 server management storage or have to deal with conflicting storage planning tasks.
Access from any location:
Because of the nature of the cloud, data and records can be accessed anywhere and at any time.
A firm never has to worry about recovering failed hard discs, performing hardware maintenance, or installing updates because a public cloud provider manages all of the maintenance.
Cloud storage definitely has the potential to be secure. Cloud providers devote a significant amount of finances to data protection and platform security. Therefore, cloud storage is more likely to be secure than in-house storage in a company. Note that the security of data stored in the cloud is determined by the security policies implemented by the company.
Few cloud providers automatically back up the records that are placed in the cloud. Few of them even offer a fixed time for data backup, which can help keep data safe from any kind of cyber-attack.
Most cloud providers provide a platform that is built to streamline the data, allowing a single record set to be used across the company. This method helps to avoid duplicate records, lowering storage expenses while also removing inconsistencies that frequently exist across data sets.
Conclusion
All indications point toward businesses placing more of their records in the cloud. Having all or at least most of the crucial information on the cloud allows a business to access any information at any time and also to gain insights for better performance of the business by making machine-learning data analytics more accessible.
Furthermore, due to the fact that cloud management can be used to establish a single point of contact, it allows businesses to access data in real-time. An elaborate cloud data management strategy, for instance, may enable a company to better respond to disruptions in its supply chain before they cause a complicated issue.