In this article, you'll see that writing a blog post shouldn't be time-consuming, with you trying different tactics so your post is like everyone else's.
according to Merriam-Webster, a blog is, a Web Site on which someone writes about personal opinions, activities, and experiences Now, that's it for what a blog means -personal opinions, activities, and experiences. Don't stress it
You've typed your keyword in google, found your title, checked the most ranking sites for that key, and observed that 'how to' posts ranked higher for your keyword, USE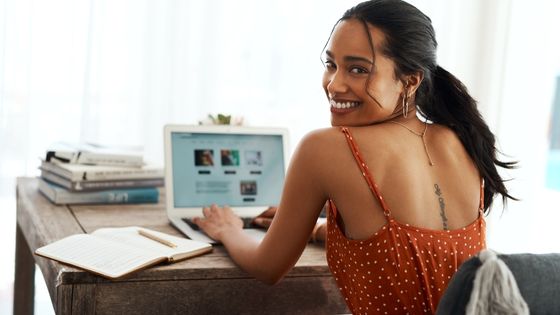 HOW TO TEMPLATE
Write like you're having a one on one talk-be informal
so a friend needs your help on let's say, how to do a particular cake icing and you both are miles apart or you're really busy so, you help out by writing or doing a res on how she can also do that icing.
Write about what you care about
I'm writing on how to write a blog post for beginners but, my own area of interest/focus is health/lifestyle. Now am going out of my line. Don't do that
from Tim-Ferriss to Mr money mustache, Neilpatel, Garyveinerchuk. They're all problem solvers. Solve problems and find your followers
Share your story- let your readers connect with you like someone they know, a friend. The best bloggers help their audiences get to know the person behind their screens
You need followers- don't just post to get readers, you need people who you've made tool part of a community. That's why it's so important to SHARE YOUR STORY
Write on Topics that don't have as much content- find these topics on google: go to news, in forums, and other websites: check their FAQ
STEAL OTHER PEOPLE'SPOSTSandimprovonthem
So you are looking up sites for inspiration or to do research and you find posts that have a personal meaning or you relate so much to what the writer posted but you didn't think the writer did a very good job with it, you can literally copy, add whatever it is you wish to, edit, do the SEO work needed and publish. NO, YOU HAVE TO BE AN EXPERT/INTERESTED in the topic at least
I write best when the topic is about something external to myself. Just test and see if self-expression for you is more about your opinions of external sources or your personal values, feelings, etc…
Journal- take a walk or ride to the places you really find peace to help your creative juices overflow
Choose a niche/expertise and write only things related
so you've chosen health and fitness. Why you're someone who cares/worries very much about self preservation✓Good reason
Voice record-write out using a template the topic you've discussed, explained or taught
now, because of how clear and concise these points
are, you won't need to do searches for post structure, ideas, blog posts do and don'ts and the others pointed out here
some of these tips here are might not be relevant for your level of exposure to this topic but some are very paramount that if you don't do them your posts won't get the reception they should.
all tips here are things anyone who carefully observes pro bloggers would know
now that you've seen the steps on how to write a blog post for a beginner what are you waiting for, go ahead and start that post so the young can hit publish as soon as possible.
but hey! which of these tips do you think would help you the most?
About Faith
She was born and raised in Nigeria. Faith works in a bar where she has learned to adapt to and accept people of different characters.
She writes on her health blog.
When not reading or writing, she enjoys binge-watching movies and voice training sessions