When it comes to reinventing an existing space or trying to make the interior pop out in the latest building then things can be daunting. However, an experienced designer and contractor understand the importance of lighting and how it should be placed. This will help your interior to stand out without any hitch. However, if you want to take part in interior design then don't worry. Whether they are the Chandeliers or the wall lights, whatever you are going to choose, here are the tips that will help you to fit the lighting according to the theme and interior style.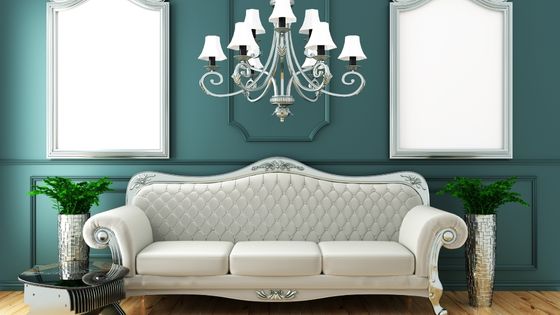 Don't Make It Too Late
This is one of the major problems that often happened when construction is going on. Often time, constructors want to know where you want to place any light. You may want to install some specific spotlight in a corner and probably have a layout on the map for such lighting as well. However, if you didn't discuss it at right time then you have run out of time. People often miss out on this factor and then they get a very limited option to install the lighting once the construction is done. Even something as simple as Outdoor Lights will need some good planning for better results.
Take for example the lighting on the kitchen island. You may have spent a huge amount on building a great contemporary kitchen. You can show proudly the beautiful kitchen cupboards with some beautifully placed downlights. These lights are particularly attractive and you can install them in small ceiling recessed spots positioned centrally from the top right at the spot where you have installed the cupboard. However, planning it before the ceiling construction will not be a problem. Once the construction is done, making the spot in a concrete ceiling the right spot will make the whole process much more problematic. While you can get away with wall lights once the walls and ceiling are constructed, it is hard for another lighting such as these led downlights. They will impact another fitting as well.
The Lighting Position
The position of the lighting fitting and fixture will play an important role in any interior and lighting placement. Just imagine you enter a room and you find everything in right place from windows, curtains, beam placement, and even doors that are beautifully carved. However, if one of the hanging pictures is slightly misaligned then it will grab your attention even having everything top notch.
While choosing the right Chandeliers is important for your home you should place them according to the alignment of other elements such as doors, beams, and windows as well. Our brains will try to associate the things in the room while we appreciate the colors and furniture of the room. So, if you want to make a striking impression then make sure that you take care not only of the lighting fit but its proportions of the relative position of other fittings as well. From doors to, windows to pillars.
A Wrinkle Free Reflection
Now, this must be a surpassing factor for anyone looking for the right Chandeliers or Wall Lights for your bathroom then you will need to make sure that you are going to place them in the right way possible. Poor placement of a light source on the top or near the mirror will make your reflection wrinkled and old.
Though your bathroom may look illuminated but not you. So, the better placement of the light would be a side of the mirror or as in old Hollywood glam style, adding the light bulb around the mirror. This will give you a rather fresh and balanced look.
Be Discrete
When you are trying to create a dramatic look then you can surely create it with the hidden fitting. The hidden light source can be a good example of brilliant lighting fitting.
You can get the look by adding them in a hidden fitting under the shelves, cupboards,s or windows. They are suited for the areas where you have placed accent pieces like vases, books, pictures, and some decoration pieces.
Dark Light is Kind Light
Contemporary interiors come with Ceiling recessed spots and they are a very effective way to light the exact spots where lighting is needed. They shouldn't be used in the excessive number.
An excessive number of uses can make the ceiling look like acne. This is why use these ceiling-led lights in moderation and in a darker shade. Brighter one will grab the excessive attention towards the ceiling and annoy the visitor as they can act like more glare bombs. So, make sure to get the right number of darker Downlights for ceilings that will be rather kind to the eyes.
Flaunt it When You Got It
If a particular room in a home has got impressive architectural features or some special looks then why not show it off? This can be achieved with some nicely and discreetly placed light sources near the beam, some cleverly selected wall lights and anything where you believe should be shown.
There are online platforms such as Alphalighting.com where you can buy high-quality downlights, garden lights, Chandeliers, and Solar Lights obtained from the most reputed suppliers. If you want to flaunt the beauty of the room with light and have enough ceiling space then why not go for Chandeliers? You can get a classic designer one or get the modern one that will make the corner of the room accent itself.
Go Simple with Floor Lamp
If you want a much simple yet stylish solution then just go for a simple floor lamp. Just place it near your study table, bookcase, near the plant pot, or behind your sofa and it will quickly direct the attention of visitors to the certain corner where you have placed it. This simple technique will add a mood, personality, and texture to your overall lighting scheme.
Once you got the idea of light fitting placement in your interior decoration then you can add a personality to any room and even the entire home right from the entry. Even your Outdoor Lights can leave a lasting impression If placed nicely. Follow this guide for better lighting ideas.