Whether or not it is a good idea to change your car insurance company after taking a claim is very subjective. The truth is, it all depends on many factors that are often individualistic. You may prefer to have insurance from a different provider instead of renewing car insurance with another insurer because the former offers lower insurance costs.
The one constant thing, though, is that the 1998 Motor Vehicle Act mandates you to either renew or purchase a new vehicle insurance policy for your four-wheeler. This post will state why you should change to another insurer after making a claim. It will give you a better sense of whether you should change your car insurance or not after taking the claim. We will also highlight some possible disadvantages of making a switch. As a parting note, this article will also reveal how you can change insurance companies after receiving a claim.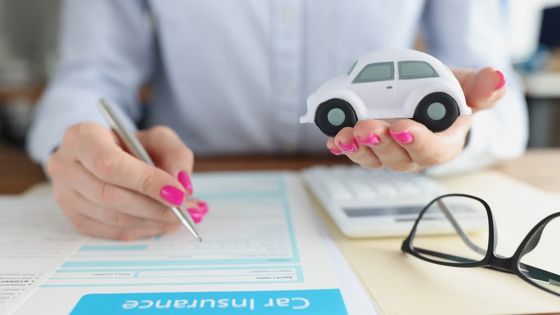 Possible reasons why you may want to change your vehicle insurance company
As mentioned earlier, your decision to change insurance companies after making a claim depends on your preferences. Many people switch because of their unpleasant experience with an insurer, which compels them to look elsewhere for more favorable alternatives. Ultimately, the reasons for a change in an insurer are all down to you as a customer and the policyholder. But below are a few salient reasons why anyone should seek to change their insurers after making a claim:
#1. A change of residence: This is the most obvious reason you may choose to switch your insurer after receiving a claim. A move to a new city in India may be enough for you to seek an insurer that is closer to your current place of residence.
#2. An increase in premium amount: An significant increase in the premium you are expected to pay in renewing car insurance is a good enough reason to change insurance companies.
#3. Poor customer support is another reason you might want to consider changing insurers: If the support you are currently getting from your insurer is poor, inconsistent, and unreliable, switching to another insurer is inevitable.
#4. Including another driver in your vehicle insurance policy: If you intend to include a new driver in your vehicle insurance policy, then you might want to start afresh with a new four-wheeler insurance plan with another insurer that offers better terms, coverage, add-ons, and riders like an Acko car insurance plan for example.
#5. In search of low insurance costs: If you are not satisfied with the high insurance costs you incur from your current insurer, you may want to explore better options elsewhere.
Disadvantages of changing insurers after making a claim
It is important to note that while you may have genuine reasons to switch your insurer, you must also be ready to accept the disadvantages involved in such a decision.
Here are a few disadvantages worth mentioning:
#1. Missing out on loyalty discounts:
Switching insurers could see you lose out on possible loyalty discounts, which could be due to you by virtue of your long-standing relationship with your current insurance company.
#2. Losing out on bundling discounts:
Apart from losing loyalty discounts, you could also miss out on any bundling discounts that your insurance company may have prepared for you if you run more than one insurance policy with the insurer.
#3. Trust issues:
Starting with a new insurer will take time to build trust both ways. It may restrict access to certain coverage, add-ons, riders, value-added services, discounts, and other benefits that other long-standing policyholders with the insurer may be enjoying.
#4. Initially high insurance costs:
Switching your insurer could see you incurring relatively high insurance costs at the start, as you would have to pay administrative fees and charges before securing a four-wheeler insurance plan with your new insurer.
#5. High premium payment: Renewing car insurance
with a current insurance company costs less than paying a new premium to kickstart a new vehicle insurance cover with your new insurer.
What to do before changing insurance companies?
 Before you change your insurer, there are certain things you need to do, and these include:
Submit a 30-day notice of cancellation to your current insurer.
Do some research before choosing a new insurance company. Check customer feedback and reviews.
Compare your current insurer's policies to those of the insurer you intend to switch to. Check for the insurance costs, premium amount payment, coverage, add-ons, riders, value-added services, discounts, and the T&Cs.
In Conclusion
If you ever decide to switch your insurer today, make sure your reason(s) for doing so far outweighs the disadvantages of the switch. Providers like Acko car insurance offer you exciting loyalty and bundling discounts. These providers also give you access to pickup, drop-off, towing, and lodging value-added services, amongst other benefits, as part of your insurance coverage.