Since the eCommerce sector is challenging, many newcomers launch dropshipping businesses.
Although drop shipping is simpler than doing all of the fulfillment yourself, there are still some difficulties.
Efficiency is one among them. You'll spend an increasing amount of time at a computer filling orders as your firm expands.
It takes a lot of time, is monotonous, and makes it challenging to grow your dropshipping business. What occurs if you receive more orders than you can handle?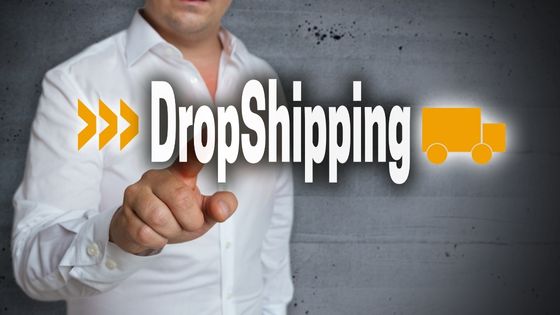 The solution might be to use dropshipping automation software. You are able to:
Spend less time performing manual chores, improve your profitability, and commit fewer mistakes.
Build a sustainable dropshipping business.
Additionally, you'll reclaim your life and prevent burnout.
This Post lists Some of the top Drop Shipping tools for you to grow. Let's check out but before that let's have an overview
What is dropshipping software?
Software for dropshipping streamlines the exchange of information between suppliers and sales channels. When a customer makes a purchase on your website, it automatically notifies the supplier. It also integrates all phases of the process, from locating product details and selling products to preserving relationships amongst delivery agents.
By using software, you may automate every step of the procedure so that you don't have to manually start each new phase.
The best dropshipping software for selling?
1. Yaballe
Have you ever wanted to try dropshipping but wondered if there was a way to make it easier and faster?
Yaballe is the solution for you! It's fast, secure, and affordable.
All you need is an e-commerce store that sells products in your niche. With Yaballe, once you have your store set up, it's just a matter of adding products and reordering them to save time.
You don't have to spend hours looking for new products, haggling with suppliers, adjusting stock levels, or tracking shipments because everything is done automatically.
Yaballe handles everything for you. Additionally, they developed a clever method for organizing orders, so you won't have to worry about any issues with charges or refunds.
Benefits
Make sure to conduct your own research as there are many platforms available for you to advertise your products on, but these are some of the main aspects of Yaballe:
Has a price that checks prices every 30 to 60 minutes to safeguard you against price fluctuations and things running out of stock. Has a bulk lister that can produce up to 10,000 listings at once.
Listings can be scheduled 24/7 and have free themes for SEO.
Compatibility with eBay US, UK, DE, SP, IT, and FR
2. Ecomdash
Ecomdash is a cloud-based inventory management system that combines order management, shipping management, and common inventory management elements into a single platform. It is made for small to medium internet merchants who utilize several sales channels.
The system's main functions are barcode creation, multi-warehouse inventory management, and multi-warehouse dropship management.
Users of ecomdash can tailor their inventory rules for each channel and automatically sync inventory levels across all of their channels. Users can simply offer goods for sale on both eBay and Amazon because of Ecomdash's integration with both platforms.
Benefits
Easy and Flexible Product Inventory Monitoring and Management
Accelerated and Centralized Product Listings
Cost-Effective And Scalable Sales Solution
3. Ordoro
Ordoro is a comprehensive platform that assists developing merchants in managing their online stores.
Ordoro enables developing businesses to function like major organizations at a fraction of the price! Using a single platform, you can automate dropshipping, create bulk shipping labels, manage omnichannel inventory, and optimize your fulfillment procedures.
You have nothing to lose because there are no setup costs, monthly subscriptions, or free 30-day onboarding!
Benefits
Simplified Shipping: Automate, streamline, and reduce manual processes while increasing productivity.
Access an elegantly designed interface and take control of dashboards for easier navigation.
Free Trial: Before making a monthly or yearly subscription purchase, have a short look around.
Reduce Costs: Flex pricing allows you to pay only for the processed orders and integrated sales channels that you actually use within a given month's billing cycle.
4. Inventory Source
You can seamlessly upload products, sync inventory, and route orders with dropship suppliers to almost any online store, marketplace, or eCommerce platform with Inventory Source,
A drop ship inventory and order management tool. Connect to a network of 180+ dropship suppliers or create a private one, auto-upload product data to maintain inventory synchronization, route orders automatically, and sync shipment tracking.
5. AutoDS
The cloud-based dropshipping platform AutoDS was created to assist companies in managing orders and keeping track of adjustments to product prices and stock levels across various sales channels. Performance measurements, profit computation, automatic price optimization, and real-time update are among the features.
Retailers can manage several stores using the dashboard, keep an eye on monitored or untracked listings, and use graphs to determine the total amount of orders. Users of the solution can set up location and policies, edit cost parameters, and schedule bulk uploads.
It has a product monitor tool that enables administrators to keep track of product quantities on supplier listings, calculate shipping costs, and automatically add source ID and SKU to uploaded products. The solution is offered as a monthly subscription, and live chat and written materials are used for assistance.
Benefits
Utilize our product research tool to sell tested products and save hours of testing and product research.
Enjoy the best all-in-one solution without paying extra for external dropshipping tools
When you have more free time, concentrate your efforts on expanding your dropshipping firm or scaling it up.
6. StoreAutomator
For medium-sized to large businesses, StoreAutomator is a cloud-based multi-channel listing and inventory management tool that can aid with product creation, listing, pricing, and mapping. The platform provides updates for worldwide channels as well as automatic currency conversion.
Catalog management, data synchronization, channel optimization, inventory tracking, marketplace connection, and order management are some of the main features of the StoreAutomator Channel Management solution. The platform allows customers to build unique product descriptions by providing title templates and channel-based descriptions. Additionally, it makes it easier to structure and map product data to different internet platforms.
Businesses may build product feeds in many formats, including XLS, CSV, TXT, and XMS, for use with different marketing and advertising channels, thanks to the feed management module in StoreAutomator. Additionally, it enables users to build various channels.
Benefits
Catalog management
data synchronization
channel optimization
inventory tracking
marketplace integration
order management.
7. Convictional
Convictional is a dropshipping application that enables you to locate goods, import them straight into your Shopify store, and distribute them to your clients via a single dashboard. Businesses may use this dropshipping software to add certified vendors, manage large orders,
and make data-driven decisions based on the platform's precise analytical tools and product statistics. Utilizing virtual inventories and sales reports, you may regulate orders with Convictional's technologically advanced capabilities.
Delivery claims for ePacket shipment range from 12 to 20 days.
Benefits
has a broad selection of vendors and goods.
It provides a free dropshipping course.
It contains many useful tools for coming up with catchy and appealing business names.
8. Sell The Trend
Do you know what Sell The Trend is? Probably not, then! They are new on the block, and I have to admit that they have a fantastic potential of being the best.
With data sources from AliExpress, Amazon, CJdropshipping, and several Shopify stores Sell The Trend is a product research tool that assists you in selecting profitable products for your business.
Sell The Trend was developed as a full dropshipping solution for eCommerce business owners. It offers comprehensive store automation, order fulfillment, and millions of popular products from which to choose.
You don't have to create a website, create product pages, or learn how to manually increase sales if you use SHOPS (their website builder).
Their one-click functionality enables you to quickly construct a stunning and conversion-optimized shop, rapidly add winning products, display actual customer evaluations, and much more.
Key Benefits
Principal advantages of utilizing Sell The Trend
Save money on advertising by only promoting legitimately successful products.
Save time by letting our cutting-edge product import construct a very effective product page.
With quick 1-click order fulfillment, you can keep your consumers informed and satisfied.
9. Ecom Circles
Ecom Circles is multi-channel eCommerce software that makes it simpler for sellers to maintain tabs on and manage their online businesses across several platforms, like Amazon and Walmart.
Growing a crew is typically necessary for major e-commerce businesses. With our subscriptions, you can expand your workforce as much as you need to manage your business. Additionally, you may modify their rights to limit access based on role.
With the exception of customer service, EcomCircles can practically automate every part of your dropshipping operation. Spend more time IMPROVING your company rather than laboriously repeating the same duties.
Key Benefits
List items quickly to any platform that is supported, either one at a time or in mass.
Update stock and prices automatically and often across platforms to avoid shortages and losses.
Reprice your products automatically in comparison to rivals to gain the buy box and increase sales.
10. Aroopa
As a retailer, you want to make sure that your backend processes are optimized for your business. This can be done through key features like managing orders, shipping orders, providing analytical reports, and inventory management. Aroopa's platform allows you to use the same tools across all of your online channels as well as sync inventory across all of your channels.
That means you have increased visibility into your sales data which will help you manage campaigns and boost revenue.
Benefits
builds a consolidated system for product catalogs.
displays the stock levels at different providers
Supplier assistance is limitless.
centralized product catalog data
Easy-to-use interface for managing and tracking orders.
Rules for setup and organization
Final Words
The customer experience and the variety of products you can offer will be impacted by the dropship automation software you use. In addition to making sure it works well with the dropshipping eCommerce platform your company is on, it's critical to choose one that caters to your target market and gives you access to speedy and dependable suppliers so you can fulfill customer orders quickly.