Birthdays are beautiful, a moment of celebration of life along with our loved ones. Birthdays are a reminder to love yourself, to stop and breathe, take a break and just be happy about your existence. If not that, Birthdays are a great opportunity to surprise someone, to make them feel super special. Birthdays don't really demand much, just a get-together or a day out with someone who you love being around, maybe a gift you've been wanting, treating yourself and more. But one thing that is a must and can never take a back seat is flowers. People might just find giving flowers outdated but not really the magic of flowers is here to stay.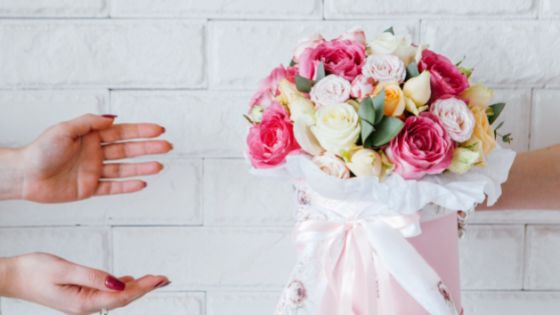 Here is a list of birth flower arrangements that will feel like a warm fuzzy hug-
Wishful fall
We are going for a fall vibe, in this bouquet, these flowers can be easily found across seasons. For this, you can opt for deep tones like crimson. Burnt orange and rust. You can also add some pampas grass for dimension, chrysanthemums, mini carnation, lavender, baby blue eucalyptus leaves and some more greens. This is a quirky arrangement which you can find only at Tulsa florist. You can arrange these lovely flowers in a tall clear cylindrical vase for an added effect.
Gilded lily
A lovely golden exquisite bouquet that defines the beauty of both spring and summer. For this beaming bouquet, you must go for white and yellow roses, white lilies, yellow button poms, some closed-up lilies and green leaves. This will look great as a birthday centrepiece arranged in a square clear vase or colored mason jar. This flower arrangement also has deep symbolism, white roses symbolize innocence, purity and new love. Yellow roses we all would know symbolize friendship. White lilies on the other hand represent purity, salvation and innocence.
Pink pixie dust
For this pink surprise, you would need more than a dozen roses in colors hot pink and light pink. You can also add hot pink gerbera daisy, light pink lilies and baby breath. This is legit, the bright and vibrant bouquet that will light up any party. For a summer-inspired birthday party, these flowers will look great. Hot pink roses symbolize appreciation, recognition and gratitude. Gerbera daisies represent admiration, adoration, and self-confidence. Get these gorgeous flowers from your broken arrow florist.
Colossal white
In this classic white bouquet, you can switch things up a little to make an elegant yet dimensional flower bouquet. All you need is Asiatic lilies, delphinium, dahlias, and larkspur green poms. All these lovely flowers with a hint of green and purple will make an amazing bunch along with Birthday Flower Delivery in Tulsa OK. Asiatic lilies symbolize purity and delphinium represents goodwill and cheer.
With flower delivery, Tulsa gets all these amazing bouquets are more right at your doorstep, just choose online and receive fresh-cut, aromatic and artistically organized flower bouquets. Wild Orchid florists have made ordering flowers online hassle-free and on time. Get flower delivery in Tulsa.