Sympathy, is an emotion that is embedded in us, an emotion that makes us human. We might dread the loss of a loved one but life happens to all, passing away of someone close is a heartbreaking moment and nothing can make it better other than support, hope and empathy from your friends and family. Another important part of funerals is flowers, for ages flowers have been a part of these last rites and after. Flowers are an amazing way to remember, recall and support your loved ones.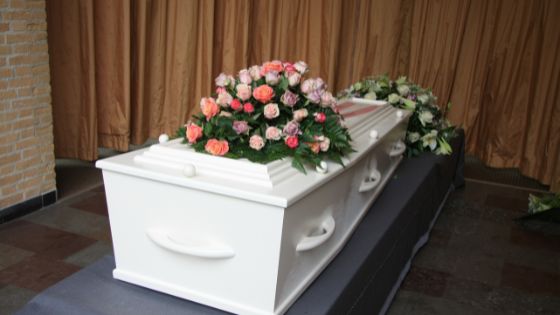 There is an overwhelming choice of different types of funeral flower arrangements, here are a few which you can choose from-
Casket covers
These flowers are meant to be kept over the casket, these are generally brought by the family of the deceased. There are various types of these flowers you can get under this category these are- standing sprays which are often kept outside the venue of the funeral homes, and another type is flower wreaths which are round and full of flowers and filler leaves. These are placed over the caskets and also kept standing. Flower combinations used in these are often red roses and white roses. Red roses signify love and also have religious symbolism, red roses represent the sacred blood of Jesus Christ.
Funeral flowers
These flowers are often a token of support and hope. These are the best ways to honour someone's life. Funeral flowers come in a huge variety and are often carried and gifted by extended family and friends. For this you can pick subtle colors or even vibrant ones, these colors are usually a depiction of the life lived and personality of the one who passed away. You can carry flowers in a vase, basket or made into shapes if it is a child. You can pick from an eccentric-shaped one with flowers, gerbera daisies, roses, sunflowers and carnations.
Sympathy plants
Plants have always been a part of showing emotions, care and warmth. Sympathy plants are long-lasting and stay as a reminder of hope. These are also meant to be taken by friends and family and kept around the venue and can also be sent to their house. Sympathy plants can be leafy and flower-bearing ones, you can choose from a wide range like Peace lily, Dish garden which is a combination of various greens miniature plants and succulents, snake plant, spider plant, Phalaenopsis Orchid, Pothos plant, Croton petra and Monstrea. These plants are easy to maintain and care for. You can get these funeral plants in Frisco delivered at home.
Urn flowers
These flowers are meant to be kept around the urn, these flowers are made specifically for this purpose. You can get this cremation urn flower arrangement from the Frisco Sympathy flower shop. For this, you can pick roses and snapdragons. Gladius, Asiatic lilies, roses, lavender, and sunflowers.
These flowers generally represent love, honour and sympathy towards the family of the deceased. This support is cherished by the family, a ray of hope and cheer for the family.