INTRODUCTION:
When one thinks of the Himalayas, he has a lot of things that come to mind like mountains, fresh lakes, adventures, villagers, simplicity and above all nature. This is for which one went to mountains and for all the above things to find out, one will definitely think to have a trek in Himachal Pradesh. If you have been in Himachal, there is a place to calm your trekker inside and that is Bhrigu lake.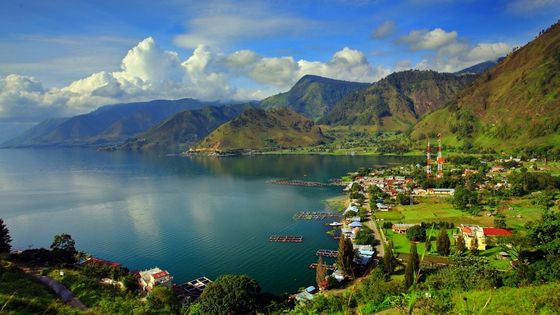 Bhrigu lake is a small, shallow lake on the top of the mountain, surrounded by high peak mountains all around and lush green meadows. It has various charming things that will attract you towards its beauty.
Importance of Bhrigu Lake:
Bhrigu Lake is important especially for Hindus as it is believed that famous saint Maharishi Bhrigu did meditation near this lake. It is considered to be one of the pious lake due to this mythology and Hindus usually worshipped this lake as a religious symbol.
Special characteristics:
Bhrigu lake is situated in one of the beautiful mountainous states of India i.e. Himachal Pradesh. It has various special features that attract a number of tourists every year like:-
Bhrigu lake is an alpine meadow i.e. this area is above the tree line and one of the coldest places to be found in India.
Being at this height really gives a clear image of snow all around. However, you will find lush green meadows on this trek with the beautiful sight of wildflowers around.
Being at the top near Bhrigu lake, one can see the Pir Panjal range and Dhauladhar range surrounding this beautiful area.
The lake is not vast, big and wide in size. Though it is small, narrow and shallow in nature.
Besides its smallness, one can find marshy land near the lake.
If you have a good chance, you can find horses and sheep around the meadows.
How one can reach there:
To enjoy this lush green beauty, you will have to first reach Manali. Bhrigu lake is just 20 kms away from it.
From Manali, the next station to reach is Gulaba Roadhead from where you will reach Jonker Thatch.
Jonker Thatch is a campsite that will give you an experience of a cold, chilly night in a mountainous zone.
Jonker Thatch to next place would be Rola Kholi. This too is a campsite.
From Rola Kholi to Bhrigu lake is not far away. After reaching Bhrigu lake, you will enjoy the trek on the green carpet; from coarse to fine grass at an altitude of 14,000 ft.
Points to remember:
Distance: The distance of Bhrigu lake is around 25 km and this is a 4-day trek.
Altitude: Bhrigu lake is situated at 14,000 ft. above sea level.
Best time to trek: The suitable period to trek in Bhrigu lake is considered to be a month between July to September.
Meadow type: The meadow type of Bhrigu lake is Alpine, having lush green features and different characteristics of grass.
Trek type: Trek type is easy in nature.
Trekking tips:
Heart patients, asthma patients and anyone with chronic disease should avoid being on this trek.
Do all the arrangements before arriving at your destination.
Have contact with a guide who will do all the pre-arrangements before your arrival.
Check the weather and stay tuned with the forecasts on a daily basis.
Keep all the medicines, warm clothes, trekking suits, and trekking shoes in your bag safely.
In mountainous areas, network issues remain. So talk with your guide about this issue and try to find an immediate solution to your problem before arrival.
If it's possible, try to remain out of the digital world for a couple of days. It will definitely rejuvenate you and come back fresh.
If you decide to leave your phones at home, take your cameras with you to have a click of numerous sweet memories while trekking.
If you are a solo trekker, take care of yourself to the best.
If you are with your family make sure that you will inform the guide about the number of members and their necessary arrangements.
Be in touch with your guide and make a chance to have connections with the locals too.
Do get your Id cards and your near and dear ones too to have access to the trek.
As the trekking level is easy and the slope is not too steep, you will surely enjoy the grasses, the lake and the beautiful mountain scenery.
So be at your home with the collection of beautiful memories at Bhrigu lake trek.