Although there are numerous popular cities in India that are perfect for a vacation, there's nothing like exploring some of the least visited cities that boast spectacular landscapes and incredible scenic beauty.
The country promises surprises in every region and memorable adventures in any place you go. Check out some of the hidden gems in India that will leave you in awe.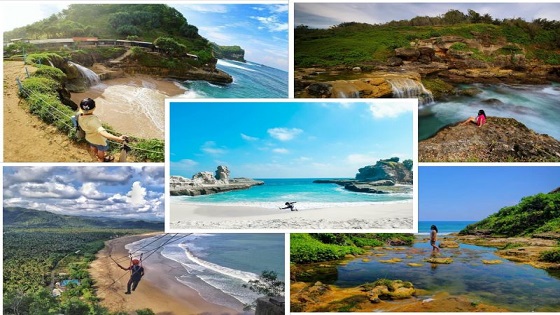 Doodhpathri in Kashmir
Kashmir is renowned for its picturesque views and attracts thousands of tourists every year. Doodhpathri located in the Budgam district is a must-visit hill station. You can take Instagram-worthy photos in its lush landscapes. The mighty mountain ranges further enhance the beauty of this place. If you are looking to spend some quality time at a tranquil place away from the hustle and bustle of the cities, you should definitely consider visiting Doodhpathri.
Murud in Maharashtra
Murud is located in Maharashtra and is one of the most unique places to visit in India. It is also known for its marine fort, Janjira. This strong towering structure near the shores of this peaceful town makes it a place worth visiting. The fort also houses a saltwater tank that is a great addition to check out in this beautiful place.
You can book cheap flights from Seattle to Mumbai and drive to Murud to explore this hidden gem.
Chopta in Uttarakhand
If you are an adventure sports enthusiast, you must consider visiting Chopta in the north Indian state of Uttarakhand. It has great trekking trails that will definitely give you an adrenaline rush. With scenic landscapes and stunning views of the snow-capped Himalayas, it is one of the most beautiful places in India. You can either opt for short treks or go on long excursions as you camp at the Chandrashila and Tungnath. Stay in the nearby villages to experience the culture and life of the locals here.
Tharangambadi in Tamil Nadu
Tharangambadi is one of the most beautiful unexplored places in south India. This small town is perfect for those that are in search of hidden delights in the state of Tamil Nadu. If you want to enjoy the true beauty of this region, you can head to Fort Dansborg which is located on the top of the coastal space of this gorgeous town. You can watch the sky change into pretty colors during the sunset and relax your mind.
Maithon in Jharkhand
Although Jharkhand is not a popular tourist destination, there are many places such as Maithon that have amazing scenic beauty yet remain unexplored by many tourists. It is perfect for those who are seeking solitude. Maithon has gushing waterfalls with lush surroundings that will leave you amazed. It is one of the hidden gems of India and is definitely worth a visit with your loved ones.
Ubbalamadugu Falls in Andhra Pradesh
With top places to visit such as Visakhapatnam and Vijayawada, Andhra Pradesh is popular among tourists visiting the southern part of India. And Ubbalamadugu Falls is certainly one of the most beautiful yet unexplored places to visit. If you are an adventure sports lover, you will absolutely love trekking and hiking in this region. Spend time amidst the beauty of nature and listen to the birds chirping. Even a short trip to this place will leave you refreshed.
Laitmawsiang in Meghalaya
When you decide on exploring the northeastern parts of the country, you must definitely visit Laitmawsiang in Meghalaya. It is one of the most scenic hidden gems of India. This small town is located in the East Khasi Hills and has a gorgeous garden of Caves. With numerous small ponds, waterworks and waterfalls, this place offers a set of a fantasy world. If you are seeking to escape from the light and sound pollution of a city, you must be heading to Laitmawsiang.
Arvalem Caves in Goa
When visiting Goa, you can also opt to check out the ancient Arvalem Caves. It's an ideal place for those who love all things history as it is one of Goa's famous cultural hotspots. These rock-cut caves speak about the rich past of this region. The locals believe that the Pandavas used this place as a hideout during their exile. With lush green valleys around, you can also enjoy the awe-inspiring views this place has to offer.
There are countless hidden gems in India that you can visit to have an amazing trip. These are full of natural beauty, ancient monuments and heritage sites. Have you visited any of the unexplored places mentioned above? If yes, comment below and let us know about your unique experience.
Now book cheap flights from Philadelphia to Kochior any top city in India and save more on your travel expenses to these unexplored yet gorgeous places.