Blog Writing has become a sought-after career in the current years. The profession allows you to write about your organization and the facilities of your business and promote your piece of writing for others to read.
Professional Blog writing includes promoting your content to the targeted audience only. It tells a story about your brand, products, the services your company offer, etc.
Want to know more about professional blog writing? Don't worry; we've got you covered. This article covers the basics of professional blog writing and how to start writing to help you begin blog writing professionally.
How to Initiate Professional Blog Writing?
Listed below are some ways you can start professional blog writing:
Reading
Reading other blogs and articles may seem irrelevant and unnecessary before you start writing, but reading other blogs and articles is essential.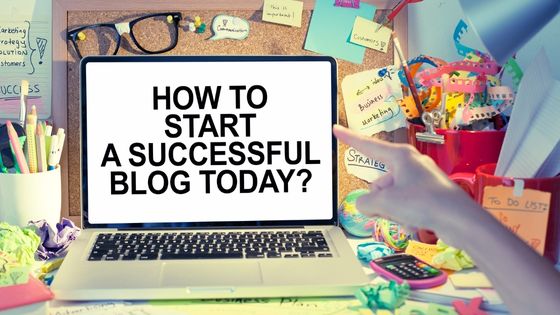 Other blogs help you realize how to write and what the audience expects from your blog. Reading them allows you to analyze what the audience prefers.
You must also have a careful look at the sentence formation, tone, and language of the blog to write a blog.
Topic Selection
After reading various blogs and articles, you must select a topic according to your preference.
If you want to write about technology, you have to choose a topic related to technology. Or, if you are writing about the automobile industry, you must pick a topic about automobiles.
You can also enroll in a professional writing skills course to learn how to select an appropriate topic for your blog.
Structuring the Blog
You must structure your blog in a way that all the main points of your blog are highlighted. Your heading and introduction must be catchy to engage the readers.
You can enroll in courses to improve your writing skills to learn how to structure the blog and highlight the blog's main points.
Writing the Blog
After you have planned everything related to your blog, you can start writing the blog.
You must form your content around the topic you have selected. Furthermore, you must also adhere to the structure you decided on while structuring the blog.
You must set some deadlines and maintain them to improve your writing and speed up the writing process. You can learn more about managing your work effectively by enrolling in the productivity course online.
Proofreading and Editing
After you have written the blog, you must proofread and edit the blog. You must also scrutinize your blog for any mistakes and rectify them before you publish the blog.
You can also make others read the blog to enhance the proofreading and editing process,
The Different Types of Professional Blogs
When it comes to professional blogging, there are a few different routes you can take. Here are some of the most common types of professional blogs
Industry Blogs: These types of blogs focus on a specific industry or niche and provide insights and information for professionals within that field.
Company Blogs: Many businesses have their own blog as a way to share company news, updates, and thought leadership articles with their audience.
Personal Branding Blogs: These blogs are all about promoting and building a personal brand. They often feature articles on topics like self-improvement, career advice, and lifestyle tips.
Freelance Blogs: If you're a freelance writer or other creative professional, you may opt to start a blog to showcase your work and attract new clients.
Hobby Blogs: Have a passion or hobby that you want to share with the world? A blog is an incredible stage to do precisely that!
How to Make Money from Professional Blog Writing?
There are a few different ways that you can make money from professional blog writing. The main way is to sell publicizing space on your blog. You can do this by signing up with an ad network like Google AdSense or Media.net. Once you have been approved, you will be able to place ads on your blog and earn money every time someone clicks on an ad.
Another way to make money from professional blog writing is to sell products or services through your blog. In the event that you have something to sell, you can set up a shop on your blog utilizing a stage like Shopify or WooCommerce. You can also use your blog to promote affiliate products and earn commissions whenever someone buys something through your link.
Finally, you can also make money from professional blog writing by offering consulting or other services related to your niche. If you have expertise in a particular area, you can offer your services to companies or individuals who need help with their online presence. This can be a great way to monetize your blog and turn it into a full-time business.
Conclusion
These are some points about how you can begin professional blog writing. You must follow a proper format and procedure to help you write blogs.
If you are looking for a platform to help you write blogs, you can join Cudoo. It is an e-learning platform that offers more than 1300 courses to help you gain professional and soft skills.
Join Cudoo.com to access the best professional blog writing courses now!