Day by day, the use of wireless internet connections has increased. With the increasing number of users, it is important to focus on the home network.
These days, we are accustomed to digital technology. From money transfers to chatting everything, we conduct with the help of an internet connection.
All devices are connected with a home internet connection. Homeowners need to make sure that the home WiFi network is secure and has limited users.
In this article, we'll discuss the top ways to learn how to protect your router from hackers. So, keep on reading to learn how to protect your home network from hackers.
Effective Ways To Protect Your Home Network
When you use all of your devices with one internet connection, it is important to protect your wifi networks. Because if someone gains access to your network, they can easily get all of your personal details.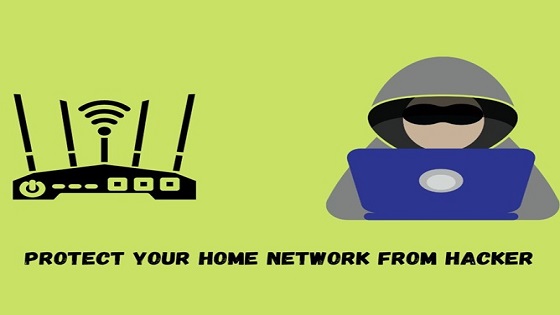 From banking to office work, we do it with our smartphones. If someone gets access, they get all the sensitive data. Once it occurs, the cybercriminal can make various attacks against your wifi network.
It is more important to protect your home network to secure your money and sensitive data. Here is a home network security checklist.
1. Create A Strong Password And Unique Name
Every wifi company suggests that their users create a unique and strong password. Sometimes, we used our birthday date or homeland number, etc. Don't use these numbers as a password.
However, a unique and strong password is the easiest way to secure your wifi internet connection. People think that birth date or name would be difficult to hack. But this is the easy way to guess the password.
Always create a password with a mix of capital-small letters, numbers, and special characters. In addition, if your wifi network has been used by multiple people, it can slow your internet speed.
In this case, you will face problems with internet connectivity in spite of wifi network installation.
Related Article – How To Hack Someone's Phone Without Touching It?
2. Wifi Network Encryption: Turn On
Utilize the encryption option. Most wireless routers offer an encryption option. You can use these features in your router setting.
You can access IPaddress and router login credentials.
When you enable encryption for your home network, it encrypts every data sent between your device and the wifi channel.
3. Limit Access
Limited access is one of the best ways to avoid being hacked. Don't share your wifi password with multiple people. If any chance your wifi password spreads between a few people, it has the chase of cybercrime.
It has a higher risk of your data falling into the wrong hands. For example, let's say someone has come to perform repairs; if they want to access your wifi connection, don't give them.
Avoid allowing unknown devices to connect with your wife's network channel.
4. Remote Access Should Be Disable
Many wifi network companies allow remote access features. What is a remote access feature? Let us answer this, with this feature, you can access your wifi network anywhere, but make sure you have an internet connection.
This is very convenient to manage your wireless network from any location. But the problem is it has a high risk of security issues.
If you have not changed the default wifi credentials, it means anyone can access your wireless password and your network.
In this case, it will be best to turn off this feature to protect your home network. If anyone asks you how to protect your home network from hackers, you can suggest turning off remote access.
5. Place Your Router In The Middle Of The Home
Most wifi network signals are strong enough to spread the network outside of the home. To prevent this, you can place your router in a more central location in your home.
It is an easy and nontechnical way to get to know how to protect your home network from hackers.
Suppose you can't move your wireless wifi setup at the center of the home due to your room layout; you can avoid the window side setup. Otherwise, anyone can access your wifi network from outside of your home property.
Final words
These are the easiest and most effective ways that you can follow to protect your home network from being hacked. Now, you no need to ask "how to protect your home network from hackers" anyone. This article has been able to provide the solution.
If you wish to know more about home networks or tech, you can visit our website. Or, you can comment below.