Overview
For good reason, Uttarakhand is known as the "abode of the Gods." The Indian state located west of Nepal is regarded as the Himalayan epicentre. The state is a holy land and a popular pilgrimage destination for Hindus, and it is home to the magnificent Gangotri Glacier, the source of the Ganges River. The state is also home to India's second tallest mountain, Nanda Devi, which stands 25,643 feet tall. Needless to say, Uttarakhand has a plethora of trekking routes.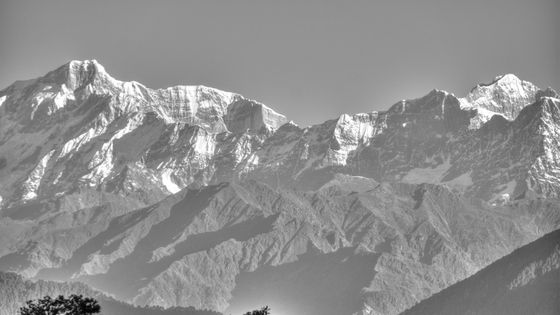 Kartal Trek
Maximum elevation: 16,110 feet
Trekking time: 7 days
Best months to visit: May-June and September-October.
Level of Difficulty: Moderate
Located in the Garhwal Himalayas' Gangotri region, this Uttarakhand trek is ideal for mountain enthusiasts because it provides breathtaking views of the Great Himalayan ranges such as the Join peaks, the Bhirgupanth peak, and the Thalay Sagar peak. This high-altitude glacial lake in Uttarakhand's hidden gem. On the Kedartal Trek, explorers can see several mountain wildlife species such as the Blue Sheep, Goral, and the famous Himalayan Black Bear among the snow-covered peaks and landscape.
Rupin Pass Hike
Maximum elevation: 15,250 feet
Trekking time: 8 days
Best Time to Visit: During the summer months of May and June, as well as the post-monsoon months of September and October.
Level of Difficulty: Moderate
With high waterfalls and hazy views of neighbouring peaks, Rupin Pass is unforgettable because of its exotic flower-filled pastures. The trek begins in the small town of Dhaula and climbs nearly 10,000 feet over seven days to reach the Rupin Pass, which connects Uttarakhand and Himachal. There are several beautiful villages along the way, such as Jaka, that serve as ideal rest stops.
Kedarkantha Trek
12,500 feet is the highest point.
Trekking time: 5 days
Best time to visit: December-April
Level of Difficulty: Easy
The thought of covering over 18 km in 4-5 days and gaining an altitude of over 6000 feet may seem daunting, but the stunning 360-degree views of various celebrated mountain peaks in Kedarkantha make it well worth the effort. Begin in the Uttarakhand village of Sankri.
Bali Pass Trek
The elevation above sea level is 16,250 feet.
Trek length: 9 days
Best Time to Visit: During the summer months of May–June, as well as the post-monsoon months of September–October.
Level of Difficulty: Difficult
Due to its difficult terrain, the Bali Pass Trek is only for experienced trekkers. This trek route is located within the well-known Govind Wildlife Sanctuary, so expect to see a variety of exotic flora and fauna. You will be rewarded with unparalleled views of Bandarpoonch, Kalanag, and Swargarohini Peaks as you walk across the beautiful rivers of Tons and Siyan Gad through conifer woodlands, eventually reaching the magical lake of Ruinsara Tal.
Auden Col Trek
Maximum elevation: 18,020 feet
Duration of the expedition: 16 days
Summer and post-monsoon are the best seasons (May and October)
Level of Difficulty: Very Difficult
Auden's Col is one of the most difficult treks in Uttarakhand. The trek begins in Gangotri. You'll pass through pine and cane woodlands on your way to Nala Camp. The route will take you from Nala Camp to the Rudra Gaira Base Camp, which is an excellent location for spectacular views of snow-capped Himalayan peaks. This trek connects the peaks of Join I and Gangotri III, as well as the glaciers of Khatling and Jogin I, and takes you through endless glaciers, moraines, narrow cliffs, and snow ridges, requiring extreme fitness.
Har Ki Dun Trek
Maximum elevation: 11,500 feet
Trekking time: 7 days
Best Season: March-June (Spring) and September-December (Post-Monsoon).
Level of Difficulty: Easy
The pre-monsoon spring months are ideal for bird watchers, while the post-monsoon season is ideal for flora lovers because flowers bloom during these months. The trail has enough snow between December and April, making it ideal for snow enthusiasts. This journey is sublime, steeped in mythology
Satopanth Lake Trek
Maximum elevation: 14,600 feet
Trek length: 8 days
Level of Difficulty: Moderate
Satopanth lake trek will take you to Satopanth Tal, an incredible glacial lake whose beauty is enhanced by soaring snow-garbed foothills such as Neelkanth, and Satopanth (23,206 ft), Chaukhamba I, and Balak. The reflections of these magnificent mountains in the crystal-clear glacial lake are truly breathtaking!
Brahma, Vishnu, and Mahesh are said to have meditated at the three corners of Satopanth Lake. The journey to Satopanth Lake is also a spiritual one. This remote trek is a must-do for those who enjoy both challenges and peaceful nature.
Valley of Flowers Trek
Maximum elevation: 14,200 feet
Trek time: 4-5 days
Monsoon season (June-October) is the best time to visit.
Level of Difficulty: Very Easy
The Valley of Flowers Trek, a UNESCO World Heritage Site, is possibly the easiest in Uttarakhand, and trekkers can attempt this route without the assistance of local trekking agencies. This 4-5 day trek draws visitors because of the spectacular display of wildflowers. One can also hike up to Hemkund Sahib, a pilgrimage site at an elevation of 14,200 feet. Rest assured, the beauty of the wildflowers will compensate for any hardships!