The self-care and skincare routine has brought an age-old regimen into it, a faces pack. From the ancient age, women and men have been using this skincare formula to keep their skin naturally healthy and delay ageing effects. Today, with improved skincare formulas, a face pack for glowing skin are topping the list in everyone's self-care routine. However, the real question that surfaces is whether they really work for making your skin glow or not. Face packs are popularly known for tightening the skin and lightening the skin tone. But does it really work like that? Let's break down the information.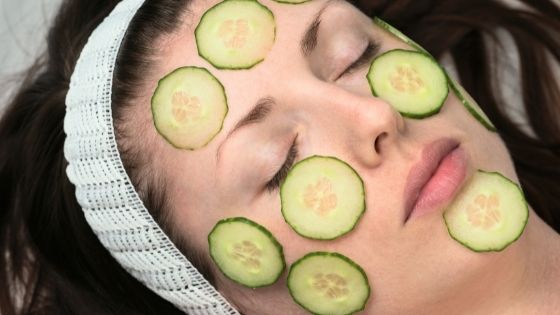 What do face packs do for your skin?
In order to know whether they work for making skin naturally glowing or not, you must know how do they work on your skin. Not only women but too can get significant benefits from using glowing face packs since face packs don't just help with beauty but help with solving many skincare concerns. 
Face packs are very much helpful in hydrating and moisturizing the skin. However, you must choose the right mix of ingredients that would work efficiently for your skin type. If your skin produces excessive oils, a face pack can help with reducing the production amount and improve the appearance of facial pores. The cleansing agents in the face pack can pull out the impurities and help with reducing the ageing signs. 
5 ways to start Face masks
Face masks can deep clean your face
Daily cleaning helps with removing dirt, makeup, oil, and impurities from your skin surface. However, using an instant glow face pack takes the cleansing process to another level. The active ingredients of your Light Up Beauty face pack, according to your skin type, can draw out impurities from beneath the top epidermis layers and detox your skin. 
It's quite therapeutic for your skin
Applying a face pack gives a wonderful feeling of getting pampered at a spa, all in the comfort of your home. A face pack for glowing skin can improve the overall appearance of your skin as well as give you a therapeutic, relaxing experience. 
Clogged pores can develop pimples on your face. There are some clay face packs that help with removing dirt and excess oils. It draws out accumulated dead skin cells and other debris, unclogging the pores.
The formulation of your face pack can promote stimulation of blood circulation. As the face pack hardens on your skin and later you remove the mask, the process can expand the blood vessels in your skin. This causes your skin to feel softer, smoother and radiant skin tone. 
Let's your skincare products work efficiently
The deep cleansing and improved blood circulation of using a face pack aid your other skincare products to work more efficiently. The serum or lotion you use on your skin can be absorbed quickly and on a deeper level. 
What is the right way of applying a face pack?
Step-1: Clean up your face
Face pack application does not have to be messy. All you have to do is tie up your hair and cover your neck and front and relax. Before applying a glowing face pack, freshly cleanse your face to prepare your skin to receive all the benefits of the pack. 
Step-2: Apply face pack onto wet skin
Keep your face dam before applying the face pack. Avoid the delicate area around the eyes and nostrils while applying. Apply your Light Up Beauty face mask for glowing skin from face down to your neck and throat, so everything would look even-toned. 
Step-4: Removing the pack
Leave the pack for 10 to 20 minutes before removing it. Use water to gently remove the pack without getting rough. They pat dry your skin without rubbing it. For an instant glow face pack, once the pack has dried, use a warm and wet washcloth over your face, so the mask would gently come off your skin. 
To make your skincare regimen work effective, you should use the face pack once or thrice a week, depending on your skin type. If you have normal to dry skin, it is good to use the product less as your skin naturally produces oil-less and using a skin care regimen more often can fall harsh on the skin.
But for oily skins, you can use a face pack more to balance the pH and reduce the production of excessive oil. Once you perform your skin routine committedly, you can see a noticeable transformation in your skin tone. Browse through the face pack products of Light Up Beauty to get your preferable skincare item at competitive price range.