UAE has become a home away from home for many expatriates as the country has provided numerous ways to allow them to live comfortably with their families through several visa options.
UAE Residence visa
A Residence visa can only be issued once the person is in the country via a tourist visa/entry permit. A medical fitness test is required for applicants 18 and above along with an Emirates ID application. Expatriates can obtain a UAE residence visa if they are:
Employed by a company (private or government owned) in UAE that will apply to sponsor and provide a residence visa for the duration of their contract
Business investors in UAE
Property owners in UAE
University students
Dependents of the above (parents, children, maids, and close relatives)
Visa for wife and children in Dubai
The sponsor needs to have a valid residence permit in the Child visa Dubai and should have a minimum wage of AED 4000 or AED 3000 plus accommodation. Upon completion of the Emirates ID application, the wife and children (above 18) need to undergo a medical fitness test at a government-authorized center where they will be tested for HIV and Tuberculosis. Once they are deemed fit as per the results, they can apply for renewal of their visa online or through an approved typing center.
Documents need to be provided in order for the visa process to be completed:
Online application for Emirates ID via the ICA website or an authorized typing center
Original passport and Emirates ID of the sponsor
Passport copies of wife and children
Recent passport-size photographs of wife and children
An authentic marriage certificate (translated into Arabic by a certified translator)
Medical fitness reports for wives and children above 18
Copy of husband's labor contract and salary certificate
Tenancy contract
Health insurance card
Unmarried daughters above the age of 18 can be sponsored whereas sons can only be sponsored till they are 18 unless proof is provided that he is studying (in UAE or abroad) in which case, it will be extended till he is 21. However, he still needs to enter the UAE once every six months to ensure the validity of his visa. Step-children can also be sponsored if a no-objection certificate is presented from the biological parent along with a monetary deposit as per GDRFA.
Spouse visa
As per the rules in Abu Dhabi, a woman can sponsor her husband and child provided that she has a residence permit that states her professional status as a teacher, engineer, doctor, nurse, or any other healthcare professional. Her monthly salary is required to be AED10,000 or AED 8,000 plus accommodation. Although in Dubai, a woman who isn't employed under the above-mentioned classification, can still be able to receive approval to sponsor her family if her salary is more than AED 10,000 per month after obtaining special permission from DNRD. A single mother is also entitled to sponsor her child although she would have to provide official documents similar to those required for sponsorship of step-children.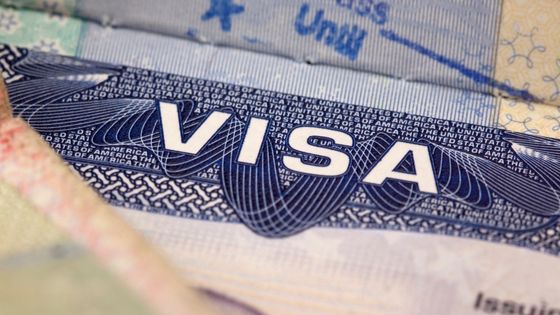 Visa for parents in Dubai
It is a privilege to be able to care for those who cared for you when were little and Dubai provides one with the opportunity to do so. Visa application in Dubai has been made very accessible with stringent rules ensuring the safety and health of parents who are to be sponsored.
Sponsorship for parents can only be provided if:
The sponsor is the sole caretaker of the parents. Dependency certificate must be issued from the home country Consulate, attested by the Ministry of Foreign Affairs, Government of UAE, and translated into Arabic
The salary of the sponsor is AED 20,000
Both parents are sponsored together. In event of death or divorce, necessary official documents need to be attested in the home country and translated into Arabic
A deposit must be made to GDRFA for both parents as a guarantee for a year's stay
Medical insurance policy for both parents (renewable annually)
Sponsor has a minimum accommodation of two-bedrooms
Documents required for application of visa for parents:
Sponsor's Emirates ID and passport (six months' validity of residence visa)
Sponsor's salary certificate and labor contract
Tenancy contract (attested through Ejari) or electricity bill if the house is owned.
Partner/Investor visa holders need to attach the last six months' company or personal statements and copies of the trade license.
Passport copies of parents (in color) along with a photograph. The visa legitimacy ought to be at least a half year
Consanguinity certificate obtained from the respective consulate, attested by the Ministry of Foreign Affairs, Government of UAE, and translated into Arabic.
Bank account statements for the last three months with the bank's seal. Online statements will not be accepted
Sponsor's IBAN account number
Parents' National ID for Pakistan, Iraq, and Afghanistan nationalities
In conclusion, there is a wide range of service providers who can assist you with these visa procedures. We, at Docman, understand that these applications may seem overwhelming but we are ready to guide you through the step-by-step process of any visa application. In addition to that, we offer to pick and drop services in which we will collect your required documents, carry out all the necessary steps of the application and return them back to you safely. Contact us on our toll-free number 800-362626 (DOCMAN).