We will explain six (6) online digital whiteboard tools available; which one will serve you best in 2023?
Which is the Best Online Digital Whiteboard Tool for You in 2023
Collaboration between you and your staff is crucial in this digital world. The tides have shifted, and now everyone uses online meeting software.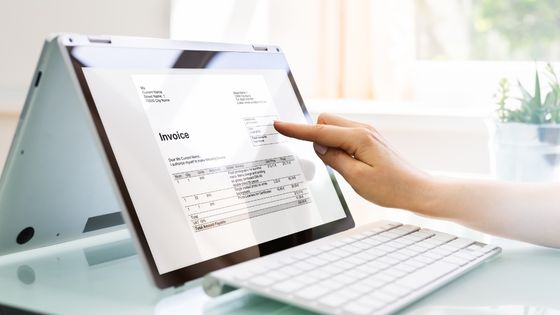 Such collaboration is possible through the use of a digital whiteboard.  
What is a digital whiteboard that is used online?
A virtual whiteboard is, simply, a whiteboard used to transmit ideas and work on certain issues; only make it digital. If that's the case, you've just assumed a digital whiteboard is a virtual one. You'll be able to work with your coworkers without a hitch, and you'll have an endless supply of desk space. A virtual whiteboard is basically an update on what is traditional about a whiteboard.
Why should you utilize a digital whiteboard that's hosted online?
Online digital whiteboards have several benefits. We listed them:
Easy remote collaboration.

Create a mental image of everything that the team is working on.

Increases the effectiveness of online meetings.

Makes teams more creative when working online.
6 Tools for a Virtual Digital Whiteboard in 2023
There are numerous situations in which an online digital whiteboard can be utilized. I shall list them here and specify the scenarios in which they are applicable.
Miro
Let's start with a whiteboard that everyone knows. Miro Board has more features than you may want or need. There are lots of plugins and apps in the Miro marketplace that are easy to add. Also, every kind of group can use this app. 
Best for: Coming up with ideas, big groups, and small groups.
Pricing: There is a free version, and team plans start at $8 for each person.
Pros: It has a lot to offer.
Cons: Sometimes it's hard to use and get around.
Dojoit
You can use Dojoit Digital Whiteboard for visual collaboration across galaxies and beyond! You'll be able to collaborate at a rate quicker than the speed of light using their online whiteboard!
Wherever You May Type: Simply move the mouse to the location of the web whiteboard where you want the text to be added, and then start typing. It's as simple as that. You should never again allow yourself to lose your line of thought. Patent pending.
Auto shape objects: Instead of having to select a new tool to draw a different shape, use the Dojoit online whiteboard. As you draw, the pen tool automatically detects various shapes, such as boxes, lines, circles, and triangles.
One-click collaboration: Invite users to join the online whiteboard app by giving them your email address. They will get an invite right away. You could also send the board's URL to users and let them request access with a single click.
Genuine interstellar online bulletin board: Every interaction between board members is shown in real time on the digital whiteboard, making Dojoit feel as fluid as a whiteboard in person. It is easy to write, draw, and add pictures. What you do is shown right away to everyone else.
Limnu
Limnu is coming to change the approach of educating online. It is recognized as one of the closest experiences to a genuine whiteboard. You don't have to worry about inviting your students. Students' access can also be restricted to a reading-only mode. Because of how simple it is to use, you can get your class started right away.
Teaching is the most appropriate use for this model.
Cons: Video calls are a difficulty.
Conceptboard
You can construct whiteboards that are formatted for teaching even without the assistance of a tutor if you use Conceptboard. Conceptboard places a significant emphasis on the incorporation of both audio and video content. Additionally, owing to these integrations, you'll be able to turn your whiteboards into interactive documents. Additionally, it enables screen sharing as well as video chatting.
Best for: Teaching Without a Teacher Present.
Pricing breaks down as follows: Free Plan – $7.5 / month Premium Plan available for a monthly fee of $12 Business Plan.
The seamless integration of visual and audio content is a time-saving feature.
When there is a lot of content on your whiteboard, it can get sluggish.
Mural
When managing multiple groups, choose a mural. Murals can provide several whiteboards and separate spaces for working groups. Mural's voting system stands out. Mural's anonymous voting method can help resolve issues.
Best for: Large groups and businesses.
Starter Plan: $12/user. $20/user for Plus Plan.
Pros: Functional. Excellent service. Helps users master it.
Cons: No free option. Pricey.
Explain Everything
Explain Everything provides you with, at its most fundamental level, a standard-issue experience using an online digital whiteboard. The ability to capture videos is, however, what truly sets it apart from other similar products. For instance, if you are instructing your pupils on a certain topic, you can use Explain Everything to record the class and then make the recording available to those who were absent. It is also possible to utilize it to educate your staff members on a certain subject.
Video Presentations are where it really shines.
Pricing consists of a Free Plan, which costs $24.99 per user, and a Teacher Plan, which costs $8.99 per user.
The ability to edit and segment your recordings is a strong pro.
Cons: It may take some time before it becomes accustomed to it.
BONUS: Whiteboard
Whiteboard is a bonus option. This virtual whiteboard is simple to use. Having a smaller team allows you to maximize your potential. Using a link, you can invite colleagues to collaborate on a whiteboard. Notes and notions you don't plan to revisit can be stored in this folder.
Best for Small-scale teams.
Price: Totally free.
Pros: Not free, yet simple to use.
Cons: It lacks a wide range of options and is somewhat simple. The only way to save a board is as an image.
Conclusion
These six digital whiteboards are the best of the best. Each one gives you something that will be useful depending on how you plan to use it, how many people are on your team, etc. So, it's up to you to do a little more research on them based on what we've told you.
Frequently Asked Questions (FAQs)
Is there any Google whiteboard application?
Yes, there is a whiteboard app from Google. It's called Google Jamboard, and you can add it to Google Meet, which is Google's app for video conferencing.
Are any free digital whiteboards available on the internet?
On the internet, you can find free whiteboards. Two of the free digital whiteboards that you are welcome to use on our list. They are called DOJOIT, and Whiteboard. In addition to that, there is an abundance of whiteboards that provide free plans.
Which virtual whiteboard is best for online teaching?
The best online teaching digital whiteboard tools are DOJOIT, Limnu, and Conceptboard. Explain Everything and Miro offer great functionality for online instruction as well.